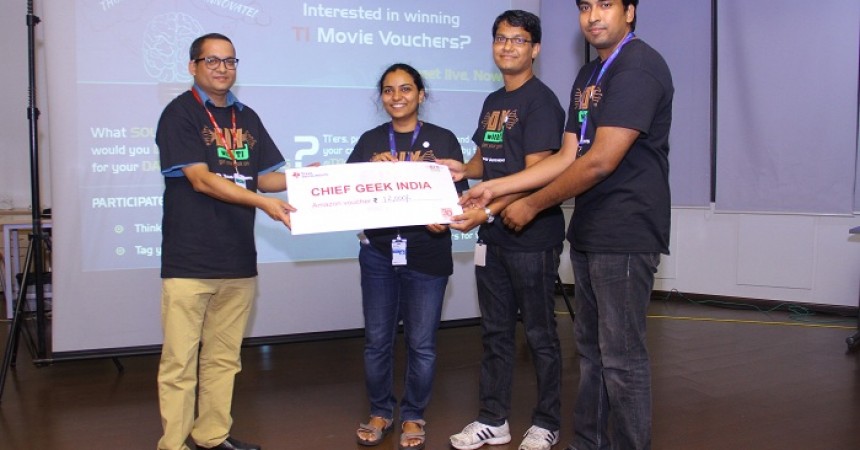 Texas Instruments India Celebrates 'DIY Day'; Participants Vie For The 'Chief Geek India' Title
Deepak and his friends wanted to stop adjusting the tap every time they wanted hot water at the 'perfect' temperature. They decided to design the Auto Temperature Adjustment Tap or ATAT.
Manoj and Baskaran are green enthusiasts who worry about the plants withering on their balcony each time they leave home for holidays. They came up with a solution that can take in to consideration weather data and then waters the plants remotely for them.
John, Manoja, and Prathap wanted to analyze their car's mileage data, driving speed, and other parameters which could improve the health of their car and style of driving. The result – 'Hale car' that offers real time driving feedback, and makes all this data available on the user's mobile.
These three innovator teams were among the more than 30 Texas Instruments (TI) India employees who showed off their inventions towards earning the title of a 'Chief Geek' at the TI India DIY day. The Do-it-yourselfers are all engineers at Texas Instruments India, who work on such projects in their spare time, proving that creativity doesn't stop at the end of the work day. It also reflects the culture of innovation at TI. The projects involve TI parts, such as chips and sensors, or products that use TI technology.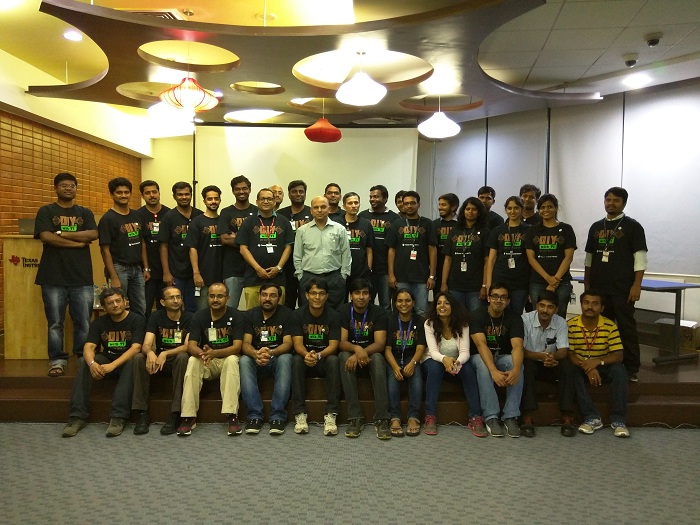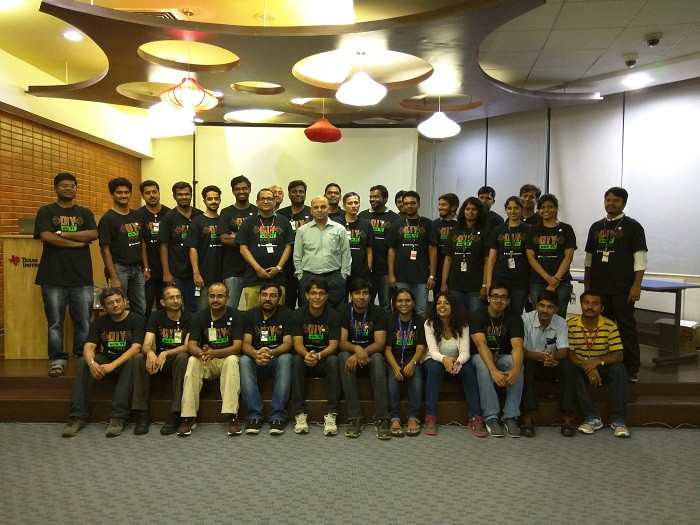 The worldwide TI DIY program aims to recognize and encourage TI hobbyists to innovate using TI devices and technology. The "DIY with TI" program which started as a pilot worldwide in 2013, quickly gained popularity and momentum, with India hosting its first ever exclusive DIY day this year.
From the 'Huduku' gadget which helps track misplaced things like keys, to designing a 'Quiz Buzzer' for conducting in-house quiz competitions using TI's renowned Launchpad, the MSP430, TIers showcased all sorts of ideas before the jury panel, making it a challenge for them to identify the one 'Chief Geek'.
"TI turns ambitious dreams into realities by creating technologies and products that improve and enhance our lives. In the same vein TI Do-it-yourself hobbyists turn to technology towards creating interesting real life solutions", said Santhosh Kumar- President and Managing Director, Texas Instruments India. "It is very inspiring to see TIers participate with such enthusiasm in the DIY event showcasing their passion towards TI technology.", he added.
Prathap Ghorpade, John Roshan Samuel & Manoja Vinnakota collectively won the title of 'Chief Geek India' for their unique creation 'Hale Car', an innovation which obtains car running parameters and diagnostic data, making it conveniently available on the driver's mobile. The innovation provides real-time feedback on the driving parameters and helps maintain a 'healthy' car.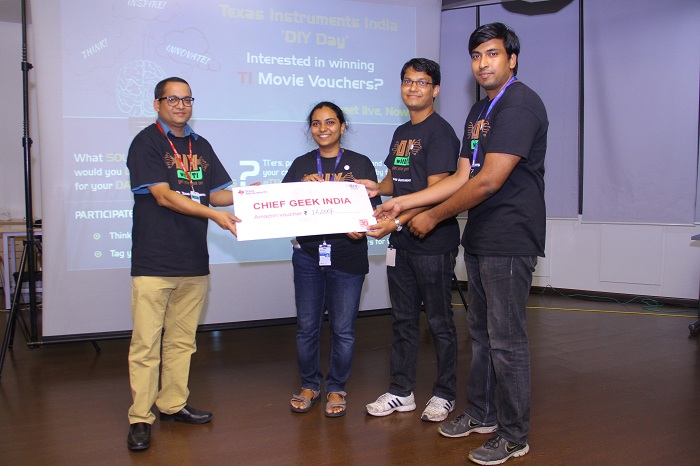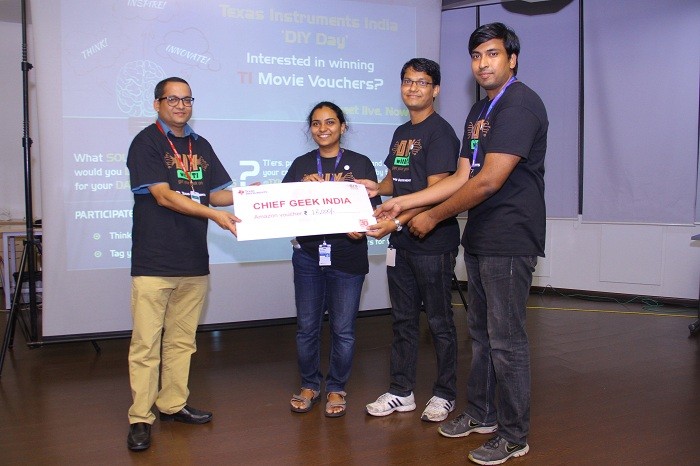 Innovated by Manoj R & Baskar, the creative 'Garden Care over Air', which is an IoT based solution designed to water their plants remotely based on factors such as weather and humidity, was announced the 1st runner up. Innovation in stocking kitchen ingredients, in the form of 'KitchenomaTIc', a Near Field Communication (NFC) based application, that allows users to maintaingrocery inventory in the kitchen, won Shinjan Pal, Prathap R & Pheroze Verma the 2nd Runner Up spot.
" 'Hale Car' was what started as a simple idea of obtaining mileage counts, not being present in vehicles currently, became a passion for us helping realize how a larger ecosystem could benefit from this through vehicle diagnostics and monitoring of driving patterns. We see problems in our everyday life but find it challenging to identify workable solutions. The DIY platform gave us an opportunity to find this solution. TI provided a lot of encouragement and mentoring in the last 2 months of hard work that we've put in. Happy to see that our efforts have been recognised," said the TI India Chief Geeks.
The worldwide TI DIY program has always been an excellent platform for TI hobbyists to innovate and showcase their creativity before others. This first one of its kind by TI India has also generated the same enthusiasm and imaginativeness amongst the participants and viewers alike.