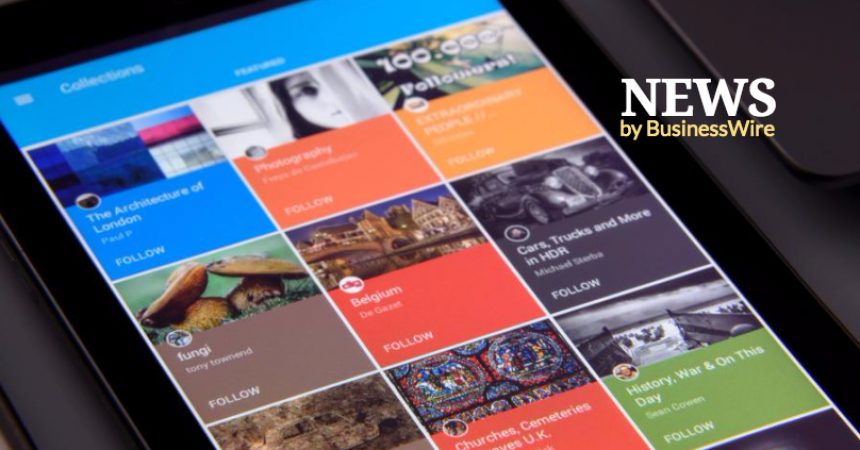 SonyLIV Navigates through the Complexities of Love with #LoveBytes – Season 2
What happens when the one you love turns away from you when you need them the most? To come to terms with such situations and move on, takes a toll on the emotional well-being of a person. Amidst the process of moving on, what happens if someone you once loved revisits you? Do you turn away or you give love a second chance? Addressing this confusing state of mind that most of us go through, SonyLIV takes on the ever-debatable concept of love, break-ups, unrequited love and the repercussions of the 'second chances' with the second season of its signature web series #LoveBytes, with LuvitChocolates as the presenting sponsor, powered by Nobroker.

Season 1 of #LoveBytes instantly struck a chord with the audience due to the relatability of the content. The series beautifully encapsulates the nitty-gritties of relationships and sheds light on the things that are necessary for an urban relationship to sustain itself. The first season took us through the clicks and clashes between Ananya (Sukhmani Sadana) and Abhishek (Kushal Punjabi), a new-age couple.

The first season ended on a bitter note with the lead couple Ananya and Abhishek ending their relationship. After the huge success of season 1, the second season takes on from there and revolves around how the two of them are dealing with their lives after choosing their individual paths. This season also introduces new characters like Gunjan (Shweta Gulati), Varun (Manish Goel), Soniya (Manasi Scott) and Vikram (Ayaz Khan) who impact the relationship of Ananya and Abhishek in their own ways. The series underlines the journey of these characters, all while discovering the true meaning of love.

SonyLIV is India's leading OTT platform to have the biggest library of Original Web content. It has over 45 original web series on its platform hence giving its viewers the widest choice of content to consume and stay engaged.

SonyLIV has gone beyond the cliché and has delivered top notch on-the-go content. With the launch of the new season, the digital business of Sony Pictures Networks India is all set to change share newer perspectives on the idea of 'Second Chances'. The new season launches on the 11th October 2017 and will be available on the SonyLIV website as well as the mobile app. Viewers also have the option to avail the subscription service in case they want to binge watch all episodes
Comments:

Uday Sodhi, EVP and Head – Digital Business, SonyLIV said,
"After the phenomenal success of the first season of our signature series #LoveBytes, we are launching the second season. Keeping our brand ethos of 'We LIV to entertain' in mind, we will continue to curate content that not only entertains the audience but also establishes a connect with them. At SonyLIV, it is our constant endeavour to enhance viewer engagement while highlighting real-life relatable stories."
About SonyLIV

SonyLIV is the first premium Video on demand (VOD) service by Sony Pictures Networks' (SPN) providing multi-screen engagement for users on all devices. Launched in January 2013, it enables users to discover 20 years of rich content from the network channels of Sony Pictures Networks' Pvt. Ltd. It also provides a rich array of movies, strong line-up of events across all sports, shows, music, product reviews.

With over 37 million app downloads so far, SonyLIV is the first amongst its competition to provide original exclusive premium content. As a true pioneer in its space, SonyLIV launched India's first-ever original show exclusively for the online platform earlier this year. With #LoveBytes, it became the country's first digital video-on- demand (VOD) platform to introduce an innovation of this nature. SonyLIV also launched YOLO – You Only Live Once, the first-ever regional language web-series on an OTT platform in India and LIV FIT the first-ever health and wellness segment on an OTT platform in the country. In October 2016, SonyLIV also introduced LIV Kids as its premium content especially designed for children.

Streaming the biggest football tournament of 2016 – UEFA European Championship 2016 and making SonyLIV the most preferred online destination for football fans. With 20 million hits from highly engaged urban sports millennials and 90 million interactions.

About Sony Pictures Networks India (SPN)

Sony Pictures Networks India (SPN), is a subsidiary of Sony Corporation which owns and operates the Sony Entertainment network of television channels.

SPN comprises 31 channels including Sony Entertainment Television (SET and SET HD), one of India's leading Hindi general entertainment television channels; MAX, India's premium Hindi movies and special events channel; MAX 2, another Hindi movie channel showcasing great India Cinema; MAX HD, a high definition Hindi movie channel airing premium quality films; WAH, the TA channel for Hindi movies; SAB and SAB HD the family-oriented Hindi comedy entertainment channels; PAL, a genre leader in rural Hindi speaking markets (HSM) showcasing the best of Hindi general entertainment and Hindi movies from SPN"s content library; PIX and PIX HD, the English movie channels; LePlex HD showing critically-acclaimed Hollywood films; AXN and AXN HD, the action and adventure-oriented English entertainment channels; Sony BBC Earth and Sony BBC Earth HD, the premium factual entertainment channels, Sony AATH, the Bangla entertainment channel; MIX a refreshing Hindi music channel; ROX HD, a channel for contemporary Hindi music; YAY!, the kids entertainment channel; Sports Network comprising 11 sports entertainment channels – SONY SIX, SONY SIX HD, SONY ESPN, SONY ESPN HD, SONY TEN 1, SONY TEN 1 HD, SONY TEN 2, SONY TEN 2 HD, SONY TEN 3, SONY TEN 3 HD, SONY TEN GOLF HD; SonyLIV – the digital entertainment VOD platform, SPN Productions, the networks" film production arm and Sony Pictures Networks Distribution Pvt Ltd. (SPND) that distributes the networks television channels across different genres and languages through multiple content delivery platforms. SPN reaches out to over 700 million viewers in India and is available in 167 countries.

The network has been awarded the elite title of "Aon Best Employers India" in the 2017 edition in recognition of SPN"s unique workplace culture and exceptional people practices.

Sony Pictures Networks India is in its 22nd year of operations in India.