New Delhi, Monday, 3rdApril, 2017: Sony India today announced the launch of its new Smartphone, Xperia XZs. Bundled with innovative offerings; this flagship device is integrated with the brand new Motion Eye Camera™ making the photography experience immensely creative. The Motion Eye camera is packed with World's First Super Slow Motion video recording at 960 FPSin a smartphone and a unique capturing technique of Predictive Capture.
The Xperia XZs is the successor of Xperia XZ which was launched last year, with World's First 5 Axis Image Stabilisation and triple imaging sensor technology. The New Xperia XZs comes with Motion Eye camera on top of the existing camera tech introduced with XZ series. This Motion Eye camera makes XZs camera capable of recording images at a Super Slow Motion of 960 Frames per second and makes your shots even more creative with the added unique technology of Predictive Capture.
World's first Motion Eye Camera
Designed for aesthetic perfection, new Xperia XZs is powered with the World's first Motion Eye camera that comes with a built-in memory within an image sensor. This unique feature is capable of processing each image 5 times faster and improves low light images by reducing the noise by around 50%. This high-speed capture also allows you to click images without any distortion even when the objects are moving, making your smartphone camera fun to use.
World's First Super Slow motion
Sony's new Xperia XZs can record videos in super slow motion at the recording speed of 960 frames per second. Using this unique feature, one can record videos 4X times slower than any other smartphone available in the market and dramatize each moment. The Super Slow motion video recording makes mundane moments of your life interesting and helps you capture the moments and expressions which you might otherwise have missed. This level of frame rate recording in videos is available so far only in professional cameras and high-end DSLRs.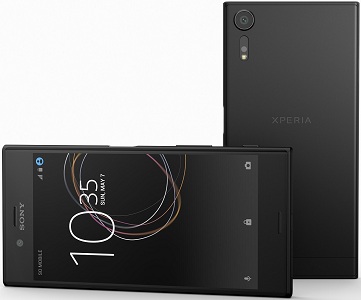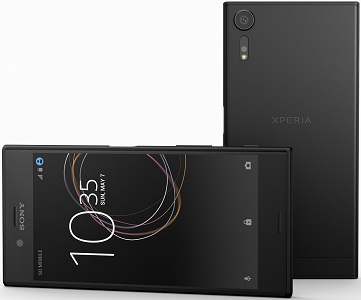 Predictive Capture
The predictive capture works by sensing the motion in the object frame and gets activated and captures 4 images of your object at different moments of time before or after the shutter click, hence offering an array of images for you to choose your perfect picture. So, even if you miss to click the right moment, you have it stored already using the Predictive Capture.
19MP rear camera and Improved Low Light Capturing
The camera comes with a 19% bigger pixel size as compared to Xperia XZ which provides 19% brighter picture capturing more detail and light in every picture. Also, the faster scan rate due to memory stacked camera, reduces the noise in low-light images to around 50% and ensures photos taken in low light are exceptionally clear and vivid. The freedom to shoot low-light and low-contrast scenes have been remarkably boosted in Xperia XZs.
Water Resistant IP 65/68
Xperia XZs is capable of withstanding the splashes that are part of our everyday life. Sony's expertise in functional design is carried through to Xperia XZs with a water resistant design so that you can relax without worrying about sudden spills and unexpected showers.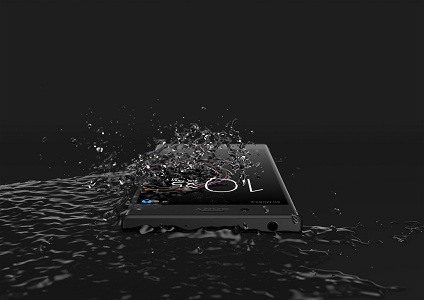 Premium Loop Design with the Exclusive ALKALEIDO metal
Merging sleek looks with an intelligent interface, the Xperia XZs's design creates a natural relationship between you and your phone. Its loop surface is a pleasure to hold, with Sony's exclusive ALKALEIDO™ metal adding depth, shine and brightness to the finish. It is an entirely new form of aluminium. The Xperia XZ was the first time it was used in a smartphone.
Qnovo Adaptive Charging
The latest Xperia XZs smartphone have a longer battery lifespan. Most batteries quickly decline in strength the more it is charged. But with the help of Qnovo Adaptive Charging and Battery Care, the smartphone battery will stay powerful for up to twice as long.
Using Qnovo's ground-breaking adaptive charging technology, we are able to constantly monitor battery conditions, adjusting the charging currents to minimise damage and maximise lifespan.
Battery Care
The phone is mostly charged overnight, but if left plugged in after it's fully charged, battery life degrades. Battery Care solves this by learning the user wake up time. It charges to 90%, pauses and then tops up to 100% to just before the user usual.
Quick Charge
Xperia XZs comes with quick charger, UCH-12, bundled with the phones as supplied accessory. With QC-3.0 charging the phone can be charged 60% in 45 minutes.
USB Type-C connector
Xperia XZs comes equipped with latest Type-C USB connector for faster data transfer and charging speeds.
Android N out of the box
The latest and most updated version of Android OS is available out of the box in Xperia XZs.
PS4 Remote play
Xperia XZs is PS4 Remote Play enabled letting the gamers lose themselves in gameplay anywhere in the home. It lets the user get a full gaming experience away from the console. Game Control Mount GCM10 (optional accessory) is designed to hold the Xperia securely.
High-res Audio
Xperia XZs is capable of playing back Hi-Res Audio and the file formats supported are LPCM, FLAC, ALAC, DSD. Using Hi-Res headphones, the users can Play High-Resolution Audio tracks on the Xperia XZs smartphone and get closer to the clarity of an original recording. With High-res audio, customers can hear every intake of breath and every pluck of the guitar string.
Colours of XZs
Xperia XZs will be available in three Colours:
Ice Blue is inspired by blue colour of purity ice
Black is pure black with solidity and sparkling sandblasted texture
Warm silver has tinted nuanced tone with warmness such as non-bleach silk satin.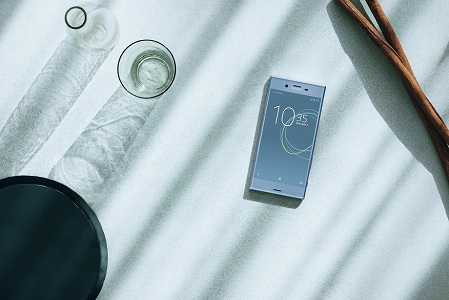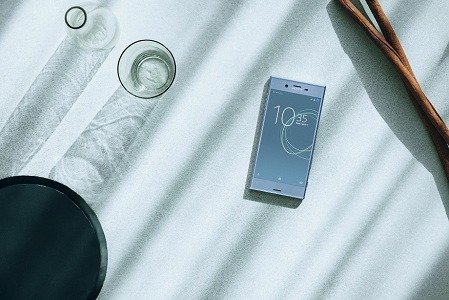 Booking from4th April – 10th April, 2017
There will be a limited period pre-booking offer from 4th April – 10th April, 2017. As part of this offer, customers can avail for freeSRS-XB10 Wireless Bluetooth Speaker worth Rs. 4,990/-.
Xperia XZs can be pre-booked at all Sony Center, select retail outlets and Online exclusively on Flipkart: www.flipkart.com/item/MOBESHG4AG8VT8B4
What's Inside the Box:
One unit of Xperia XZs
Instruction Manual
Quick Charger worth UCH12 bundled in the box
USB Type-C Cable
In-Ear Headphone MH-750
You also get 3 months free subscription of Sony LIV worth Rs.349/-
| | | | |
| --- | --- | --- | --- |
| Model Name | Best Buy (Rs.) | Available colours | Availability |
| Xperia XZs | 49,990/- | Ice Blue, Black and Warm Silver | 11thApril, 2017 onwards |
Xperia XZs will be available across all Sony Center and major electronic stores across India.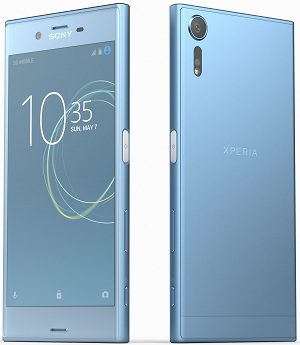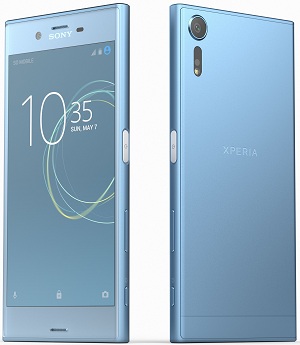 Specifications
Category
Xperia XZs
SIM capability
Dual SIM
Nano SIM
Memory and storage
4GB RAM
64GB eMMC internal memory*
microSDXC support (up to 256GB)
Durability
Water resistant (IP65/68)*
Corning® Gorilla® Glass
High purity ALKALEIDO™ metal
Dimensions
146 x 72 x 8.1 mm
Weight
161g
Display
5.2″ Full HD Display
TRILUMINOS™ Display for mobile
X-Reality™ for mobile picture engine
Dynamic Contrast Enhancer
sRGB 138%
Operating System
Google Android™ N
Processor (CPU)
Qualcomm® Snapdragon™ 820 processor
Battery
2,900mAh
Smart Stamina
Qnovo Adaptive Charging
Battery Care
STAMINA Mode
Qualcomm® Quick Charge 3.0
Main camera
19MP Motion Eye™ camera
1/ 2.3" Exmor RS™ for mobile memory stacked sensor
Pixel Pitch 1.22?m
Triple image sensing technology
Predictive Hybrid Autofocus
960 fps Super slow motion videos
Predictive Capture
0.5 sec Quick Launch & Capture
Anti-distortion shutter
Low-light photo: ISO12800 /4000 (Video)
HDR Photo
25 mm wide Sony's award-winning G Lens F2.0
x8 Digital Zoom
BIONZ™ for mobile image-processing engine
SteadyShot™ with Intelligent Active Mode (5-axis stablization)
4K recording
Front camera
13MP
1/ 3.06" Exmor RS ™for mobile image sensor
22mm Wide-angle lens F2.0
ISO 6400 (Photo) / 1600 (Video)
SteadyShot™ with Intelligent Active Mode (5-axis stablization)
Networks
GSM GPRS/EDGE (2G)
UMTS HSPA+ (3G)
LTE (4G) Cat11***
Connectivity
A-GNSS (GPS + GLONASS)***
WiFi Miracast
Bluetooth® 4.2 wireless technology
DLNA Certified®
Google Cast
NFC
USB Type-C™
Fingerprint Sensor
Fast and secure unlock
Sound
High-Resolution Audio (LPCM, FLAC, ALAC, DSD)
DSEE HX™
LDAC
Digital Noise Cancelling
Clear Audio+
Stereo speaker with S-Force Front Surround
Stereo Recording
Entertainment
PS4 Remote Play
*Memory comprises approximately 15.6GB of firmware, plus 48.4GB of "Internal Storage" for music, pictures, movies and downloaded applications and their data
**Xperia XZs is water resistant and protected against dust, so don't worry if you get caught in the rain or want to wash off dirt under the faucet water, but remember all ports and attached covers should be firmly closed. You should not put the device completely underwater; or expose it to seawater, salt water, chlorinated water, or liquids such as drinks. Abuse and improper use of device will invalidate warranty.

The device has been tested under Ingress Protection rating IP65/68. For more info, see www.sonymobile.com/waterresistant.

Note the Xperia XZ has a capless USB port to connect and charge. The USB port must be completely dry before charging.