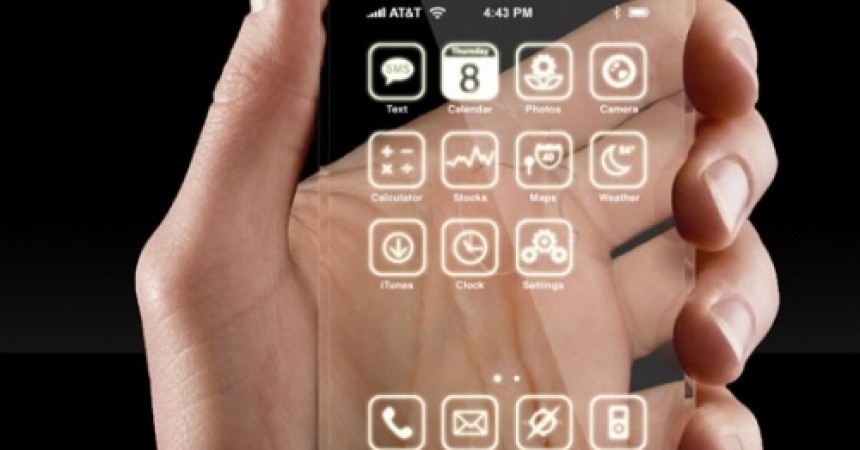 Rumor Mill: Futuristic iPhone in the Works
So how does a smartphone with an all-glass, 360-degree, wraparound display sound?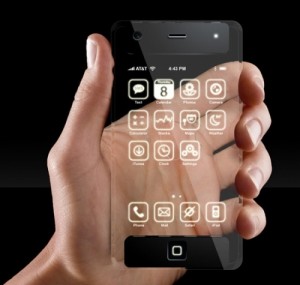 It definitely sounds pretty cool and amazing, but don't get your hopes up yet because a groundbreaking smartphone like this won't hit the stores anytime soon. Right now, it's nothing but a mere black-and-white illustration on a patent filing. The new patent application, published on Thursday (March 28, 2013) by the U.S. Patent and Trademark Office, showed the details of tech giant Apple's latest design concept: a futuristic smartphone with an all-glass construction and wraparound AMOLED display.
Nothing but screen
It is every inch a smartphone, except that it doesn't have a flimsy rear cover or a physical button. In fact, it doesn't look anything like today's phones. On the patent application, Apple described its latest brainchild as a "consumer electronic product with wraparound display". Basically, it's nothing but screen. The patent showed that Apple planned to build a portable device with an open-ended transparent body and a seamless, flexible, touch-sensitive display wrapped around every inch of it. Unlike the flat surfaces and one-sided screens of existing iPhones, this futuristic smartphone will have a curved body and an all-glass construction. To maximize the device's dimensions, the flexible AMOLED display can unroll or unfurl itself around the phone. This reveals a bigger and wider screen so that more icons or content can be displayed. As a result, users will have a better viewing experience and run several applications at the same time. It's like having a dual-screen computer that users can carry around in their pockets.
Since Apple's futuristic mobile device won't be equipped with physical buttons, the phone will have to rely solely on the user's gestures. As such, the screen itself will be the main user interface and an enhanced user detection system or "detection mechanism" will be built into the phone for optimum touch and gesture response. This enables the phone to determine the exact part where content should be displayed so that users won't encounter any problem when viewing or running an application. The detection system also helps the phone register user movements correctly to avoid responding to unintentional or accidental user touch and gesture.
Game-changing move
Apple's brilliantly designed smartphone concept on the published patent filing is definitely a game-changing move. While other mobile phone manufacturers are still in the process of polishing their devices' features and designs, Apple is already changing the rules of the smartphone game once more by laying its winning card on the table. Once this futuristic iPhone concept becomes a tangible product, it will definitely be Apple's most powerful innovation—a portable computer, a personal toy, and a business phone in one. With its most recent patent application, Apple is set to convince the world that its iOS mobile devices are the only smartphones one will ever need. If Apple continues to play its game right, there is no doubt that the next-generation iPhone will be strong enough to completely eliminate the competition and cement the tech giant's spot at the top.