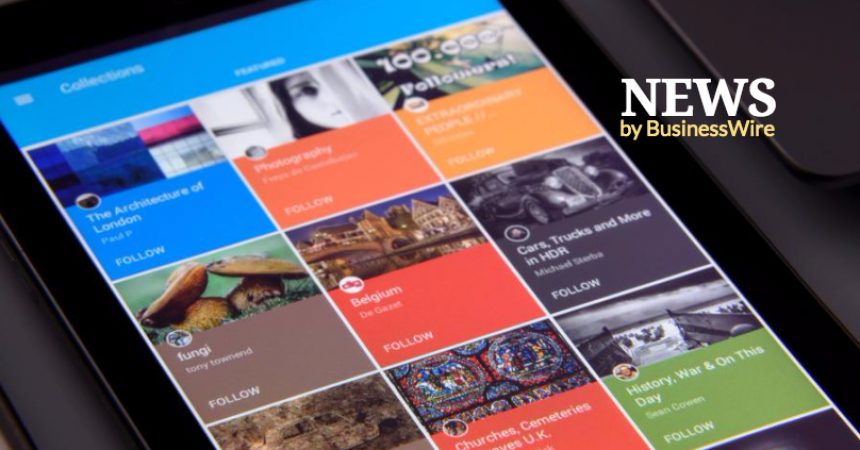 Rubique Paves its Way into India's Top 10 Fastest Growing Fintech Companies of 2017 by IDC Financial Insights
Rubique, India's leading fintech company continues to make a mark in its endeavour to demystify complex financing processes and empowering SMEs and individuals by making financial services easily accessible. The lending company has been recognized as India's top 10 fastest growing fintech companies of 2017 by IDC Financial Insights. Riding high on its superb tech infrastructure and immaculate services that have disrupted the Indian fintech ecosystem, Rubique shares the position along with its other Indian contenders like Capital Float, FreeCharge, Paytm etc.

IDC's fintech list makes a reference to the Financial Insights' Triple U framework — ubiquity, utility, and usability. This is a framework that evaluates fintech data across key metrics such as addressable market, customer adoption, investments, chance of survival, innovation, and marketing. IDC Financial Insights believes that newer categories of fintechs are gaining traction, including those focused on digital identity and authentication, blockchain, cryptocurrencies, robo-advisory, credit analytics and scoring, and usage-based insurance. The list of top 10 fintech companies by IDC was a part of the broader FinTech 101 list for Asia/Pacific.

Commenting on being announced as one of the top Indian fintech players, Manav Jeet, MD & CEO, Rubique said, "It gives us immense pleasure to be ranked as one of the top ten fintech players of India. This was made possible through our incessant emphasis on using advanced technology interventions in bringing a drastic transformation in the traditional lending landscape of India and helping a large number of customers in fulfilling their financial requirements. It is quite to see our efforts being appreciated and recognized across the country and beyond."

Present across 27 cities Pan India, Rubique has consistently been digitizing the financial sector by bringing tech-driven paradigm shifts in traditional practices through its unique Online PLUS model. The platform enables users to get the best deals & have their loan applications processed faster through PAN verification, Aadhaar based e-KYC, credit bureau integration, banking analysis, enhanced logic in proprietary matchmaking algorithm and addition of new data science methodologies. Additionally, its AI and decision engine powered bot, Rubot is aimed at easing the transaction experience, whereas the TAB solution offers a wide SME product portfolio.

Inspired by the vision of becoming the most trusted and personalized financial services marketplace, Rubique today services more than one lakh happy customers. The fintech company has also, till date, successfully crossed over 50,000 credit card customers.

Mumbai-based Rubique was also selected by Abu Dhabi Global Market (ADGM) to be a part of the first batch of its FinTech Regulatory Laboratory (RegLab) program. The company will now develop and test its fintech innovations further as part of the program. In the Paris fintech forum 2017, Rubique was among 130+ fintech participants shortlisted across 25+ countries. In prestigious Benzinga Global Fintech Awards 2017-New York; Rubique was the finalist in the category of Best Lending Platform, Tool competing with globally renowned fintech players. These international recognitions prove that Rubique's business model has been validated and has the potential to be replicated in territories other than India as well. Meanwhile, in India, the fintech player has recently signed a MoU with the Andhra Pradesh state government to be a part of its Fintech Valley Initiative and is foraying into the geography with its first branch in the city of Vizag.
About Rubique
Fintech Company Rubique is the leading marketplace lending platform in India. The platform empowers individuals & SMBs with an easy & smoother access to finance through wide range of loan, credit card and insurance products. Built on proprietary matchmaking algorithm, Rubique's marketplace platform has been integrated with financial institutions' systems for real time processing & for providing online approvals to the customer. The advance technology solution not only reduces the processing time significantly but the data analytics done on hundreds of data points helps to bring predictability & assess creditworthiness offering best deal to their customer.