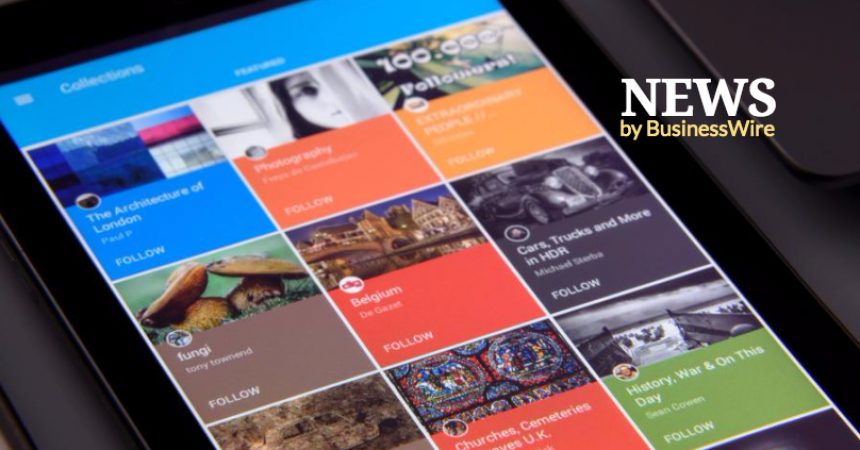 Praxis Media Announces Winners of its National Business Leadership & Service Excellence Awards, 2017 in New Delhi
On Saturday, July 29, 2017 the National Business Leadership & Service Excellence Awards, 2017 were held at Hotel Crowne Plaza Today, New Delhi amidst the elites of the business and service sector. The National Business and Service Excellence Awards are organized, every year, by India's leading media and marketing group, Praxis Media to celebrate and recognize those Achievers, Innovators and Leaders of the Business and Service sector that are maximizing their potential and have mastered the art of delivering quality products, excellent services and trustworthy brands and business names.

This year, the National Business Leadership & Service Excellence Awards, 2017 were presented to more than 50 winners at 5 different levels. The exacting and daunting feat of zeroing-in on the winners was achieved by Praxis Media, with the support from its associates and partners, after an elaborate and meticulous selection process which included inviting nominations from potential nominees, substantial research & surveys, collation of feedback & opinions, screening based on pre-determined judging parameters and subsequently choosing the winners through an independent jury panel. The significant parameters which were considered for selecting the winners included Market Presence & Competition, Growth & Profitability, Quality & Operational Excellence, Financial & Business Acumen, Innovation & Novelty in Services, Ingenuity and Imagination, Sustainability & Environmental Awareness, Job & Impact Potential, Client/Customer & Industry Feedback, Use of Technology & Trends, Efforts for Risk & Setback Mitigation, Previous Awards & Achievements etc.

The event was graced by an elite panel of guests and dignitaries that included names like Shri Anil K. Shastri – Senior Politician & Former Finance Minister, Government of India, Shri Sandeep Patil – Former Cricketer & Chief Selector, Indian Cricket Team, Dr. Sonal Mansingh – Padma Visbhushan Winner & Cultural Icon of India, Dr. Jai Madaan – Celebrated Astrologer & Numerologist.

National Business Leadership & Service Excellence Awards, 2017, an initiative of Praxis Media, in association with Business Synergy – India's leading online business & service resource and Global Brands Network – Confederation of most valuable brands worldwide was instituted in 2015 to recognize and felicitate the achievements and the work done by individuals and organizations in maintaining excellent quality in their business and services with commendable commitment, exemplary approach and innovative vision which is an inspiration in itself.

The initiative was well supported by Business Synergy – Brand Partner, SkillOutlook – Knowledge Partner, India Entrepreneurs Club – E- Platform Partner, Global Brands Network – Network Partner, The SME Times, Business Sandesh, LifestylePost.Online and Navyug Sandesh as its Associate Partners who echoed the same objective of 'Business & Service Excellence'.

A comprehensive list of winners of the National Business Leadership & Service Excellence Awards, 2017:

Design Plus – Best Architectural Firm in Assam, Dr. Bharat Saboo – Best Consultant Diabetologist in Indore, GS Studio Design Consultants – Best Architectural Firm in Hyderabad, Dr. Harish Kumar Agarwal – Best Consultant Psychiatrist in Uttar Pradesh, Makoons Pre School – Best Pre-School Chain in North India, The Dental Station – Best Multi-Speciality Dental Clinic in Noida, Sanskar Dream School – Best Junior School in Aurangabad, Dt. Manjula Singla – Best Dietician and Nutrition Consultant in Uttarakhand, PERFECT SMILE Verma's Dental Implant & LASER Centre – Best Multi-Speciality Dental Clinic in Haryana, Lemon Archi Visuals® – Best Consultant Interior Space Planner in Madhya Pradesh, Trinity Studio Private Limited – Best Architectural 3D Visualization Company in India, NRDS Management Private Limited – Best Vocational Training Institute in Assam, Dr. Mansi Arya – Best Homeopathic Consultant in New Delhi, Mr. Ravi S. Sopariwala – Best Design Consultant in Surat, Classy Grafts – Best Hair Transplant Centre in Bengaluru, Rebanta Academy of Design – Best Design Institute in Madhya Pradesh, Meadows Wellness – Best Beauty and Wellness Centre in Noida, Happybees Pre School – Best Pre-School in Gujarat, Sreedhar's CCE – Best Competitive Exams Institute in Andhra Pradesh, Dr. Monga Ayurvedic Medi Clinic – Best Ayurveda Treatment Clinic in New Delhi, ADeCon – Best Architect and Design Consultant in New Delhi, NatureHealz Private Limited – Best Naturopathy Health and Wellness Centre of the Year, Dr. Tushar Vinod Deoras – Best Career Counsellor in India, Seeds of Innocence IVF & Surrogacy Hospital – Best IVF Centre in India, Interior Options – Best Interior Decorator in North India, Mithi Interiors Private Limited – Best Turnkey Interior Design Firm in India, Ranjana Physiotherapy Clinic & Ladies Fitness Centre – Best Physiotherapy Clinic in Bhopal, Indraprastha Apollo Hospitals, New Delhi – Service Excellence Award for Outstanding Contribution in Healthcare, Rajiv Gandhi Cancer Institute and Research Centre – Best Cancer Care Hospital in India, Fortis Hospital, Noida – Best Super-Specialty Hospital in North India, Merryland International Play School – Best Upcoming Innovative International Play School in Odisha, Shantiratn Foundation De-Addiction & Rehabilitation Center – Best De-Addiction Centre in Delhi & NCR.

The Founder-Director of the media group, Mrs. Swagatika Patel Singh was also present at the function and said that each winner has exemplified excellence and typified the very best of teaching practices and educational innovations. These winners are enhancing young lives on a daily basis by giving them proper guidance, immaculate skills, inviolable courage and unlimited curiosity. We understand that true education can make a real difference and that is exactly what all the winners here can take pride of. These recognitions will further strengthen their ability to steer their objective through turbulent times, apply the best of the professional modules to manage and keep their missions afloat.
About Praxis Media Private Limited:

Praxis Media Private Limited is a premier insight driven media and marketing services company that is widely recognized for pioneering and innovative work for its clients and is a one-stop solution for affordable and turn-key marketing and business services for domestic, multinational, government, non-government, corporate, established and new start-up businesses and services. The company works with its brands and associates to help in boosting its client's businesses and services and taking it to its zenith through bespoke brand management and strategy, ratings and accreditations, business advisory, market research, marketing solutions, strategic public relations, media management, reputation management and design and communication solutions
Website: www.praxis-media.com