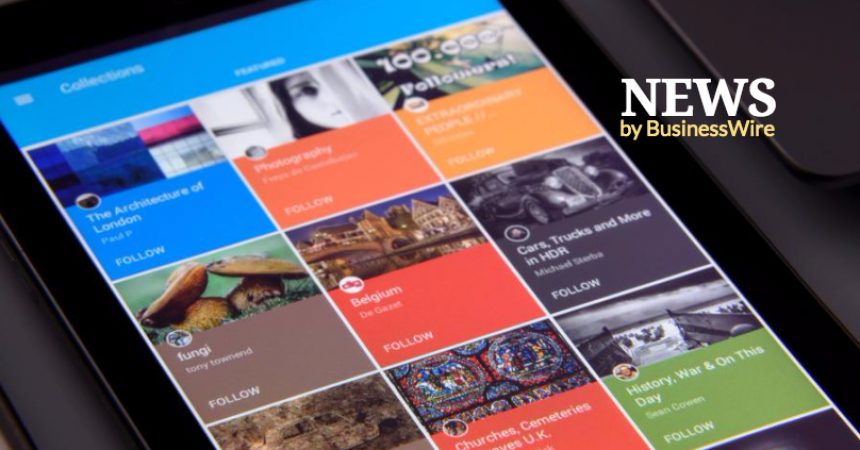 Pi DATACENTERS Launches Asia's Largest Uptime Institute TIER IV Certified Data Center – Pi Amaravati
"Pi Amaravati" is the First Software Defined Strategic Data Center (SDDC) in the world
Pi DATACENTERS signed MOUs with PowerGrid, IRCTC, Mahindra & Mahindra Finance,

Deutsche Bank

, Snap Bizz, Konsole Group, Acute, Net Spider and other leading companies
Pi DATACENTERS
, India, the enterprise class Datacenter and Cloud service provider, has today launched
"Pi Amaravati" –
Asia's Largest Uptime Institute TIER IV Certified Data Center at Amaravati, Vijayawada, the capital of newly reorganized state of Andhra Pradesh
. Pi Amaravati was inaugurated by Hon'ble Chief Minister of Andhra Pradesh, Shri Nara Chandrababu Naidu today at Mangalagiri, Andhra Pradesh, in the presence of Hon'ble IT Minister, Shri Nara Lokesh,
Kalyan Muppaneni, Founder & CEO – Pi DATACENTERS, top management of Pi DATACENTERS and business leaders of Fortune 500 companies.
One of the most advanced data centers in the world, Pi Amaravati is the first Software Defined Strategic Data Center (SDDC) in the world and uses open stack virtualization framework to deliver the best-in-class
computing, storage, and networking experience. Pi is capable to deliver top of the league modular colocation and hosting services with a capacity up to 5000 rack, making it the largest in Asia and one of the top datacenters in the world. Pi's Enterprise Cloud Platform "
Habour1™" is the 1st OpenStack based enterprise cloud in India, powered by SUSE.
It is also
the 1
st
Cloud stack on a Software Defined Storage architecture in India and 1
st
Cloud data center with a modular architecture in Asia.
Recently, Pi DATACENTERS has been awarded Uptime Institute Tier IV Design Certification, achieving the highest standards for infrastructure, functionality and capacity as demonstrated on the design documents. The company aims to cater to the key industry verticals with the most advanced industry solutions stack, offering the highest standards of security, utmost scalability and flexibility at the lowest Total Cost of Ownership (TCO).
Addressing the distinguished guests and partners,
Kalyan Muppaneni, Founder & CEO – Pi DATACENTERS
said, "
Pi Amaravati is a major milestone for the entire team and we are indeed privileged to have amongst us today, Shri Nara Chandrababu Naidu, Hon'ble Chief Minister of Andhra Pradesh, who by his very presence lends to this occasion a unique honor and prestige, and a strong source of inspiration for the entire IT community"
"With the launch of Pi Amaravati, we will be offering highly innovative and tailored solutions with Infrastructure as a Service (IaaS), Platform as a Service (PaaS), Disaster Recovery as a Service (DRaaS) and host of other cloud enabled product and services to our esteemed partners"
he further added.
At the launch of the Pi Amaravati data center, the company has entered into
Memorandum of Understanding
with some of the leading public and private enterprises that include – PowerGrid
, IRCTC, Mahindra & Mahindra Finance,
Deutsche Bank
, SAR Group, UNIBIC, Yaatra.com, Snap Bizz, Konsole Group, Acute and Net Spider.
About Pi DATACENTERS

Pi DATACENTERS is Asia's largest UPTIME Institute Certified TIER IV, green field, Software Defined Strategic Datacenter (SDDC) and an enterprise class cloud service provider with disruptive approach to technology, infrastructure and security, of global standards.

Pi is headquartered at Amaravati, the capital region of newly re-organised state of Andhra Pradesh, India, focused on partnering its customers in delivering futuristic business solutions.

The product portfolio @Pi™ is designed to cater to all major industry verticals across domestic and global markets, through its set of tailored solutions around Infrastructure as a Service, Platform as a Service, Disaster Recovery as a Service, Enterprise Applications on cloud and hosts of other cloud enabled products & services, riding on a stable Harbour1™ enterprise cloud platform.

The SDDC provides best in class services coupled with, stringent SLAs at a competitive cost, transpiring to customer's ease of business, quicker time to market, service excellence and user satisfaction, without compromising the value.

Pi is ISO 27001 | 20000 | 22301 | 9001 | 14001, HIPPA, PCI DSS and SOC II Type 2 certified, reinforcing its strong operational processes to meet stringent privacy, security, quality and service compliance parameters at par to the best in the global industry.

Pi's commitment to uncompromised ethical standards, delivering quality through exemplary integrity, respect for the stake holders, while being environment friendly in delivering its services, charts the path towards being an industry leader.

Learn more at www.pidatacenters.com.