Overcart Goes Live with Xiaomi Redm 1S Sale Today!
Based on the success of its flash sales which was organized in collaboration with the Chinese handset manufacturer Xiaomi earlier in January and March 2015, Overcart.com, India's first liquidation services provider which works with leading e-commerce companies and manufacturers is yet commencing its next flash sale of the Redmi 1S smartphones.
Characterized as "Refurbished" or "Unboxed", the sale is set to begin today at 2.00PMand last for 2 hours and is open for all. The last flash sale made the devices available at an unbelievable price point of Rs. 4599/- for refurbished devices and Rs. 4999/- for the unboxed ones. The devices will be covered under a six-month manufacturer warranty from Xiaomi.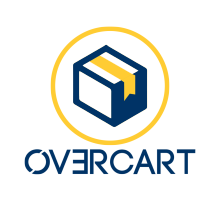 Saptarshi Nath, Managing Director, Overcart.com said, "We are confident that this sale will also be as widely accepted and successful as the earlier ones. The stock is limited and will be sold on a first-come-first-serve basis. We recommend that buyers should work at staying online consistently well prior to the sale, ready for purchase.We look forward to more such festivals of shopping deals for Xiaomi in the next few weeks."
Overcart is the first brand in India to have tapped the 'unboxed' and 'refurbished' products space in an organised way. Products that are ordered from an ecommerce platform and are returned to the manufacturer under return policy after opening due to various reasons are rendered unmarketable and usually pile up with the manufacturer. These products are virtually new or with minor issues which are repaired by the manufacturer or authorised service centre, and are offered on Overcart.com at significant discounts after a thorough quality check.
Head on for the the sale right now at – overcart.com