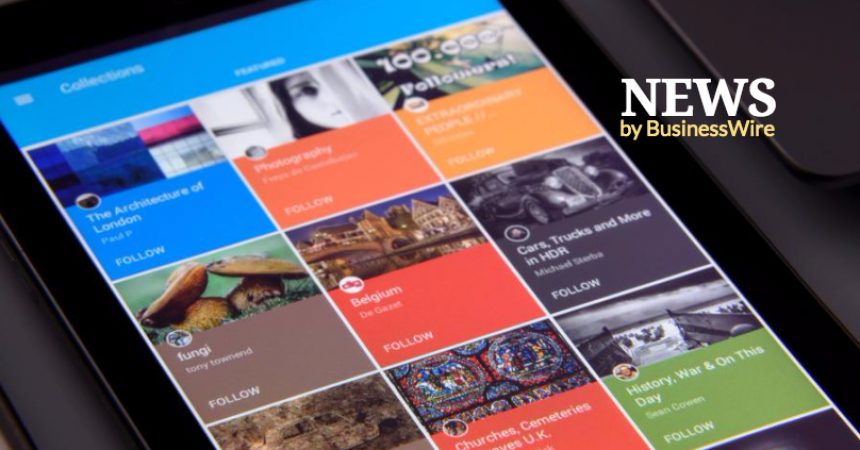 On World Food Day, SonyLIV Introduces the Genre of Food
>
<
(From L to R) – Saransh Goila, Harpal Singh Sokhi, Uday Sodhi, EVP and Head – Digital Business, Sony Pictures Networks India (SPN), Sanjeev Kapoor, Amrita Raichand, Shantanu Gupte, Shailendra Kekade.
Ropes in Sanjeev Kapoor, Rajshri Food and India's top celebrity chefs to curate the digital food experience
SonyLIV's 4000 hours of exclusive food content to double within the next 12 months
This World Food Day, SonyLIV introduces the food genre to its existing line-up of diversified content, thereby being the first mover in the OTT space to introduce food as a genre. Not only that, but SonyLIV is committed to bring the best of world cuisine to its viewers and will double its exclusive food content from the existing 4000 hours to more than 8000 hours, within the next 12 months.

Giving its viewers and subscribers a whole new level of experience of engaging with food, SonyLIV has joined hands with Padma Shri awardee, Chef Sanjeev Kapoor, Rajshri Food and other top celebrity chefs to satiate the taste-buds of food lovers and enthusiasts alike and take them on a gastronomic delight. This collaboration strengthens SonyLIV's status as pioneers in the digital space and the definitive online destination for the viewers' entertainment needs.

FoodFood is an Indian food and lifestyle channel that has been synonymous with the best savoury dishes and food trivia since its launch in 2011. From young kids to grandparents, the show features delicacies that cater to everyone's taste-buds! FoodFood will continue its run on SonyLIV by bringing the best from the culinary world to your devices, as well as engaging discussions between chef Sanjeev Kapoor and other celebrated Indian chefs like Harpal Singh Sokhi, Amrita Raichand, Anupa Das, Ajay Chopra, Shailendra Kekade, Saransh Goila, Shilarna Vaze, Vicky Ratnani, Rakesh Sethi, Shantanu Gupte and Pranav Joshi to name a few. FoodFood will be available as a LIVE channel on SonyLIV.

Rajshri Food has emerged as a popular YouTube channel that meets the needs of the millennials by offering them an assortment of quick fix recipes, main courses and healthy alternatives that will feature renowned chefs like Varun Inamdar and Ruchi Bharani. SonyLIV will feature these culinary episodes spanning a duration of 5-7 minutes each.

Comments:

Uday Sodhi, EVP and Head – Digital Business, Sony Pictures Networks India (SPN):
"With the introduction of the food genre, SonyLIV is committed to engaging its viewers with the best of world cuisine curated by top celebrity chefs. We have displayed our pioneering edge by being the first OTT platform in India to introduce the category of food. Not only that, we are committed to doubling our repertoire of exclusive food content from 4000 hours to over 8000 hours over the next 12 months. Food is going to be a major genre on SonyLIV going forward, in addition to entertainment and sports."

Sanjeev Kapoor, Celebrity Chef:
"Via this association with SonyLIV, I hope to repeat the same success in a new digital world. SonyLIV's massive user base further inspires me to dig deep into the vast culinary world and continue to bring newer, mouth-watering dishes to millions of devoted users of the platform. Experimentation and innovation are the key pillars for any chef and we will display the best that world cuisine has to offer. India is a food-loving country and this free service from SonyLIV is bound to attract a large viewer population of foodies and food-enthusiasts."

Neha Barjatya, Trustee, Rajshri Foundation:
"It gives us great pleasure to partner with SonyLIV for Rajshri Food, one of India's largest food channels on YouTube with more than 800 pure veg recipes. Over the years, Rajshri Food has pioneered a wide array of innovative content and formats in bringing the joy of vegetarian Indian cooking to a global audience. Food, they say, is the ingredient that binds us together. The SonyLIV-Rajshri Food partnership will make that bond stronger. Combining innovation with savvy marketing, SonyLIV has built an amazing industry-leading entertainment platform in just a few years. This association will add to the richness of content available on SonyLIV, and enables Rajshri Food to reach food lovers on a screen closest to them."
About SonyLIV:

SonyLIV is the first premium Video on demand (VOD) service by Sony Pictures Networks' (SPN) providing multi-screen engagement for users on all devices. Launched in January 2013, it enables users to discover 20 years of rich content from the network channels of Sony Pictures Networks' Pvt. Ltd. It also provides a rich array of movies, strong line-up of events across all sports, shows, music, product reviews.

With over 37 million app downloads so far, SonyLIV is the first amongst its competition to provide original exclusive premium content. As a true pioneer in its space, SonyLIV launched India's first-ever original show exclusively for the online platform earlier this year. With #LoveBytes, it became the country's first digital video-on- demand (VOD) platform to introduce an innovation of this nature. SonyLIV also launched YOLO – You Only Live Once, the first-ever regional language web-series on an OTT platform in India and LIV FIT the first-ever health and wellness segment on an OTT platform in the country. In October 2016, SonyLIV also introduced LIV Kids as its premium content especially designed for children.

Streaming the biggest football tournament of 2016 – UEFA European Championship 2016 and making SonyLIV the most preferred online destination for football fans. With 20 million hits from highly engaged urban sports millennials and 90 million interactions.

About Sony Pictures Networks India (SPN):

Sony Pictures Networks India (SPN), is a subsidiary of Sony Corporation which owns and operates the Sony Entertainment network of television channels.

SPN comprises 31 channels including Sony Entertainment Television (SET and SET HD), one of India's leading Hindi general entertainment television channels; MAX, India's premium Hindi movies and special events channel; MAX 2, another Hindi movie channel showcasing great India Cinema; MAX HD, a high definition Hindi movie channel airing premium quality films; WAH, the TA channel for Hindi movies; SAB and SAB HD the family-oriented Hindi comedy entertainment channels; PAL, a genre leader in rural Hindi speaking markets (HSM) showcasing the best of Hindi general entertainment and Hindi movies from SPN"s content library; PIX and PIX HD, the English movie channels; LePlex HD showing critically-acclaimed Hollywood films; AXN and AXN HD, the action and adventure-oriented English entertainment channels; Sony BBC Earth and Sony BBC Earth HD, the premium factual entertainment channels, Sony AATH, the Bangla entertainment channel; MIX a refreshing Hindi music channel; ROX HD, a channel for contemporary Hindi music; YAY!, the kids entertainment channel; Sports Network comprising 11 sports entertainment channels – SONY SIX, SONY SIX HD, SONY ESPN, SONY ESPN HD, SONY TEN 1, SONY TEN 1 HD, SONY TEN 2, SONY TEN 2 HD, SONY TEN 3, SONY TEN 3 HD, SONY TEN GOLF HD; SonyLIV – the digital entertainment VOD platform, SPN Productions, the networks" film production arm and Sony Pictures Networks Distribution Pvt Ltd. (SPND) that distributes the networks television channels across different genres and languages through multiple content delivery platforms. SPN reaches out to over 700 million viewers in India and is available in 167 countries.

The network has been awarded the elite title of "Aon Best Employers India" in the 2017 edition in recognition of SPN''s unique workplace culture and exceptional people practices.

Sony Pictures Networks India is in its 22nd year of operations in India.