Noble Skiodo Tv Launches Android Powered 65 Inch Full HD Smart TV 70sm65N01 , Priced Only For Rs. 85,000/-
Smart TV with Android Kitkit version, access to Google Playstore – Wireless Display - Screen Mirroring
Riding high with the Amazon partnership, Noble Skiodo TV, revolutionizes TV viewing experience in India with its high-end technology at budgeted prices & also exclusive Technological tie-up with Skiodo Inc. from Silicon Valley, announces the launch of its biggest TV yet, that is set to shape the future of the mainstream TV market with '65 inch Full HD Smart TV 70SM65N01 LED TV' a step up model featuring brilliant picture with Full HD display from high performance engine, high-speed response and smart, multi-function versatility.
Expanding your experience and lifestyle, the fabulous Noble 65inch full HD Smart TV packages the complete entertainment solution going with the stable and intensely integrated Android support that eventuates the best gaming experience for you and your family. An ultimate entertainment unit with the in-built social media and live streaming apps.
Bringing home, the personalized TV experience and offering the great value for money, Noble Skiodo blends in value and quality for perfect harmony.
Complete High Definition: Enhance your viewing experience with the new Complete high definition television which gives you the viewing pleasures with the pixel resolution of 1920x1080p UI Display, brighter along with the sharper picture quality. Implement a wide angle screen with a marvelous viewing pleasure from all the over sight, you can now enjoy your favorite movies without having to compromise on comfort.
One will not be able to differentiate the difference between virtual and reality with this 1.07G Colors deployed to deliver phenomenal picture quality that makes the images look real.
Processor for seamless function: Aimed at providing seamless experience, the Cortex A7 Quad Core CPU and Mali450MP2 GPU in this Smart TV is ready for the coming generation viewers. The processor is integrated with 512 MB DDR4 RAM along with external 4GB EMMC flash memory, helps to store all your favorite digital content.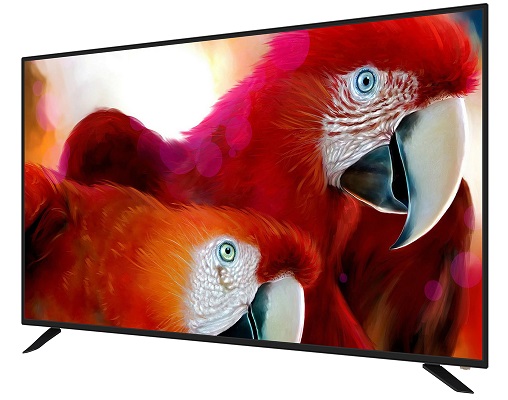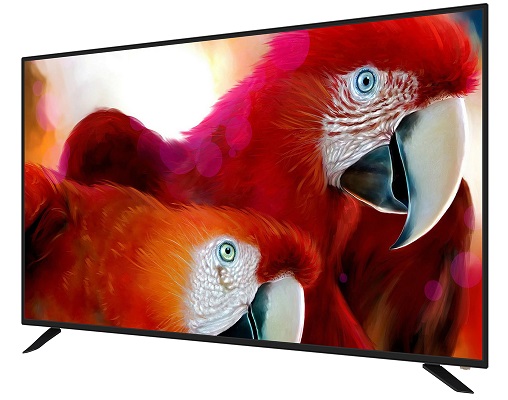 Smart WIRELESS KEY BOARD: Strengthen your Smart TV experience with the wireless Keyboard. Make easy access of the internet with Smart Hub which had never been this easier. The smart wireless keyboard gives you an easy to go access to TV remote control functions such as power on/off, channel changing and volume adjustments. The combination optimizes your smart TV experience.
Connectivity Options: The smart TV has a built-in Wi-Fi that can be used to directly connect the TV to the Internet.
You can also plugin and play digital content using your devices like Headphones, USB, HDMI, LAN, VGA port and so on. There are three HDMI ports to connect the TV to a computer, gaming system, DVD player etc. To make it more effective you can also connect your external device with your TV through a USB and make your TV a wholesome entertainment hub.
Make use of your social media URLs, surf the web or other browsers, also simply watch a video on YouTube effortlessly with easy to navigate and in-built browser, the possibilities that are endless. You can make use of your home network to stream video or watch a live broadcast, or access content from your smartphone or PC and watch your Smart TV through multimedia panel.
A+ GRADE PANEL: An A+ grade panel enriches better picture quality without light reflecting on your TV screen and provides ripple free images every time. The A+ grade panel distinguishes Noble from the rest as it is built to embellish the viewing pleasures.
Your quest for quality with sophisticated smart features, ends here at Noble Skiodo. The product is exclusively available atwww.amazon.in