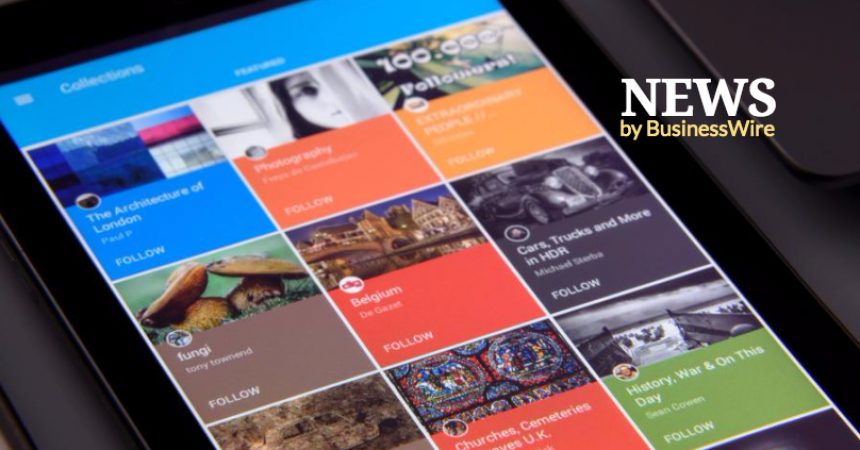 NatureFresh Sampoorna Chakki Atta Promotes Food Security with #NoKhaaliPet Campaign
On the occasion of Human Rights Day, NatureFresh Sampoorna Chakki Atta, one of the fastest growing atta brands in the country from Cargill in India, promotes Food Security with its new brand campaign #NoKhaaliPet.
Food security as per Food and Agriculture Organization (FAO) is defined "when all people, at all times, have physical, social and economic access to sufficient, safe and nutritious food that meets their dietary needs and food preferences for an active and healthy life." However, as per statistics, over 200 million Indians go to sleep hungry every day. In fact, about 10 million people die every year of chronic hunger and hunger-related diseases. In this context and given the fact that Cargill's purpose is to nourish the world, NatureFresh Sampoorna Chakki Atta took a definitive step towards this cause with #NoKhaaliPet campaign igniting a moment where everyone comes together to work towards fulfilling one of the basic needs of our society.
The brand partnered with Akshaya Patra, a leading NGO that runs school lunch programme across India. The campaign spread across 15 days encouraged consumers to give a missed call on 7290-927-927 to support the cause. Along with this, they made contributions starting from the cost of one meal i.e. Rs. 5/- on Akshaya Patra and NoKhaaliPet collaborated online platform. For each missed call, NatureFresh donated atta to Akshaya Patra for a midday meal with a commitment of at least 10,000 kg. This campaign had a digital element to it as well, with a special video created to draw attention to the cause. The video has received an overwhelming 4 lakh views in a period of 2 days itself. Within 3 days from the start of the campaign, the number of missed calls crossed 5000. The campaign was concluded with on-ground events in Delhi and Mumbai, where children came together with NatureFresh Sampoorna Chakki Atta to raise further awareness for the cause.
Deoki Muchhal, Managing Director of Cargill's food business in India said, "This campaign blends in seamlessly with the ethos of the brand, which lies in nourishing people by providing the 'best of nature'. The statistics related to hunger-related issues is very disheartening and the cause is very close to our hearts. On the occasion of Human Right's Day with the #NoKhaaliPet initiative, we aim to make a difference and invite stakeholders to contribute towards eradicating hunger from our country."
About NatureFresh
The ethos of NatureFresh brand lies in providing 'best of nature' to the consumers. In today's busy and active lifestyle when aspirations run ahead of our health, it is more than a necessity that we are conscious of the food we consume. NatureFresh brand not just brings the best of nature to its consumers with a range of products, but also processes and packs them to preserve nature's goodness and promote a healthy and active life. With more than 150 years of global expertise, NatureFresh is Cargill's very own brand and its strength lies in procuring finest quality seeds, processing it just the right way to preserve nature's goodness and pack it to retain the freshness till the time the product is consumed. The range caters to the cosmopolitan aspirers who wish to lead an active life to chase their dreams and aspirations.
About Cargill India
In India, Cargill's operations started in 1987. It has businesses in refined oils, food ingredients, grain and oilseeds, cotton, animal nutrition, industrial specialties and trade structured finance. Cargill food's business in India markets leading consumer brands of edible oils such as Nature Fresh, Gemini, Sweekar, Leonardo Olive Oil, Rath and Sunflower brand of hydrogenated fats. It also markets wheat flour under the Nature Fresh brand name. The Animal Nutrition business of Cargill provides animal feed and premix and nutrition for aqua, dairy and poultry. It markets animal feed and premix under the brands such as Provimi, Purina, Citura and Cargill. The Grains and Oilseed crush business originates grains and oilseeds at 200 storage locations. It employs more than 3,500 employees working across offices and plants and a network of warehouses and depots.
About Cargill
Cargill provides food, agriculture, financial and industrial products and services to the world. Together with farmers, customers, governments and communities, we help people thrive by applying our insights and over 150 years of experience. We have 155,000 employees in 70 countries who are committed to feeding the world in a responsible way, reducing environmental impact and improving the communities where we live and work. For more information, visit Cargill.com and our News Center.