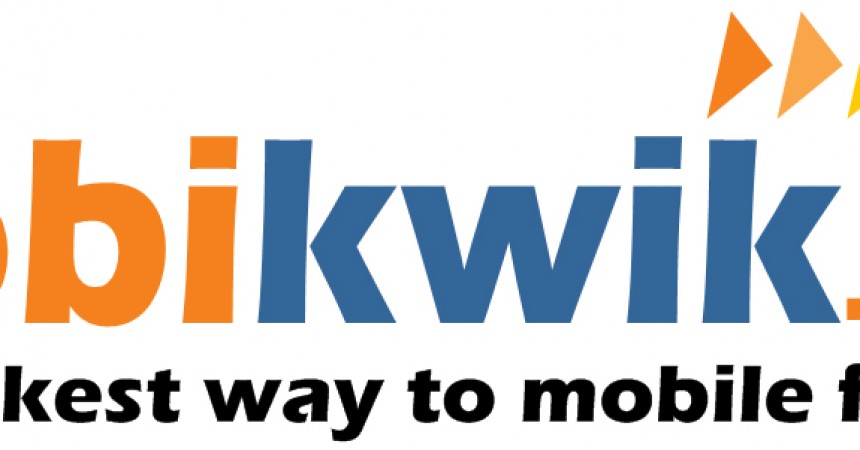 Mobikwik Scales New Heights With Advanced Bill Payment Features   
If you have been making online payments to different service providers on their websites, you will find it very cumbersome and monotonous. With the launch of Mobikwik, you don't have to run from pillar to post to make online payments. You need to simply log on to the Mobikwik website and register yourself to avail the services. You can compare Mobikwik to an online piggy bank where you can make online payments with ease. In the recent months, Mobikwik has gained a lot of popularity due to the easier and better experience that it offers as compared to its competitors.
The Mobikwik wallet is an online wallet that is completely safe and secure. You can use this wallet to store your money and then make online payments whenever you have an urgency to make an online payment. Currently, Mobikwik balance needs to be maintained in Indian rupees and it can be increased by different payment options (including online bank transfer).
In addition to making utility bill payments, you can also send money using the Mobikwik wallet. When you visit the Mobikwik website, you will be treated to a host of offers and discounts. Currently, there is a cash back delight for Kerala tours. If you have been hopping between merchants, payment gateways, banks and then back to the merchant website, you will surely get annoyed. This does not happen on Mobikwik because all transactions happen at a single location. On Mobikwik there are some very good plans from leading carriers such as Airtel, Vodafone, Reliance, Tata Indicom, BSNL, MTNL, Aircel, Uninor, Tata Docomo, Idea, MTS, Videocon, etc.


If you have a data card of any of the aforementioned carriers, you can also make payments towards the recharge of the data plans. There is absolutely no fee for creating an account with Mobikwik—this is another reason for the popularity of this amazing service provider. All financial transactions are done via SSL, which is considered to be one of the most secure and safe protocol available on the web today. Mobikwik gives all its users a guarantee that it will never give the user details to banks or any other third party service provider. While you make payments for your transaction, it would be best to look for mobikwik coupon codes online to get discounts on your payments.
There are some service providers similar to Mobikwik that are providing similar services, but there are some very frequent issues with these service providers. Some common problems seen with these service providers are: unsuccessful recharge, poor customer service, slow customer response time etc. When there is an unsuccessful recharge, there may be a delay from the operator's end. So, it is important that you investigate further and inform the service provider of the lack of payment done. By and large, you will get a refund by four to five working days.
When you want discounts on select recharges, you will have to use Mobikwik coupon codes. These coupon codes are similar to the regular coupon codes that you may have used in online shopping. There are several partner websites that are offering free coupon codes as promotional offers.