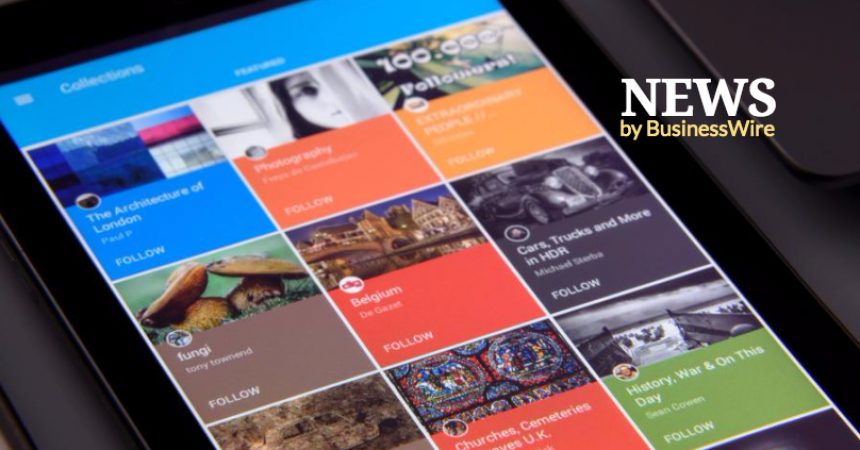 Mirador Constructions Introducing the First Community Living Project in Atgaon, Shahapur
Mirador Constructions, an emerging name in the sphere of real estate, recently launched the first phase of Mirador Prangan, the first community living project, in Atgaon, Shahapur. Spread across acres of land, this project boasts of a well-developed physical and social infrastructure around its vicinity. With amenities and a surrounding that gives birth to a feeling of belonging, Mirador Prangan is a place a home-buyer will want to stay at.
Shahapur, an emerging neighborhood hotspot in the central Suburbs of Mumbai, has in current times transformed into the most coveted location, well-suited for residential purposes and property investment because of its considerable progression and development. The reasonable and cost-effective property rates in Shahapur, lend an added advantage making it one of the most sought-after areas. The up and coming infrastructure developments make Shahapur a location to keep a keen eye on. Embracing these propositions of Shahapur, Mirador Prangan strives to offer an unmatched living experience to its potential residents. The phase-I will comprise of 330 premium affordable flats depicting a fine amalgamation of superlative architecture and exceptional amenities.
Mirador Prangan is a classic specimen of sustainability with a number of eco-innovations focused on offering an eco-friendly living. This residential project will not only allow residents to relive those good old days again but will also present them a chance to lead a life filled with leisure and at an affordable price. Residents will be bestowed with a plethora of state-of-the-art, world-class and smart amenities like Mirador mobile Application (for Facility Management, Documentations and Payments), 24/7 CCTV surveillance with live Footage being accessible to residents on their mobile phones and Unique Customer identification ID to name a few. The township project comprises of 12 proposed buildings, divided into three phases with the configurations of 1RK, 1 BHK, 1 BHK + Terrace and 2 BHK apartments.
Shahapur as a locality with the plethora of ongoing & upcoming developments has caught home-buyer's attention. The area is bustling with a gamut of construction activities, because of its super road connectivity, high investment returns and large land parcels. Nestled on the Mumbai-Nashik Highway, Shahapur is about 45 minutes away from Thane city and offers easy commutability to other central suburbs like Dombivali, Kalyan, Mulund, Navi Mumbai and Wadala. The onset of the Mumbai- Nashik Highway constructed in the year 2012 has led to a price appreciation in Shahapur. This initiative has led to a rise in the prices in the range of 20-50%. Due to this an escalated price appreciation has been depicted for the projects placed close to the highway. The process of widening the NH3 into a four-lane highway, has led to an infrastructure boost for the adjoining areas due to great connectivity. This is sure to multiply the housing demand in the forthcoming years. The development of Metro project has further augmented connectivity, thus bringing about a new growth corridor in terms of infrastructure and real estate. The approval to construct Samruddhi Express Highway has further stemmed the belief in buyers who have bestowed a lot of faith in Shahapur since this project is sure to put Shahapur on the map as an epicenter of trade. Being recognized as a major tourist hotspot and a favored first home and second-home destination, has further added momentum to Shahapur's growing economy. With respect to the provision of long-term investment, the area will be one of the prime locations to invest in. The clean air, ample of green foliage and inexpensive property prices are the main reasons to alter Shahapur into Mumbai's preferred residential hub. The advent of infrastructural developments along with the forthcoming commercial and housing initiatives, has led to the upgradation of this segment of the city.
The fact that Shahapur is a designated Chemical Free Zone has ensured that no chemical companies come up in this zone thereby ensuring the environmental sanctity of the place. A few other notable factors, which Shahapur is known for are the beautiful locale and the amazing locals there. The Manas Temple is another attraction that boasts of the fact that it is Asia's 2nd largest Jain temple.
According to Mr. Vijay. B. Pawar, Founder and Director, Mirador Constructions, "With the launch of Mirador Prangan, we aim to take people back to those good old days they so miss. Growing up, I had the fortune of having neighbors who treated me as if I was a dear part of their family. But then things started to change and I started to notice that those joyous moments which I had the fortune of witnessing and experiencing are the ones that my children, unfortunately, are missing out on. This is one of the many factors that motivated me to come up with our first community living project in Atgaon, Shahapur. I wish to hear the residents of Mirador Prangan say, "Woh Pal… Once More!" Another ambition I have been nurturing for long is to redefine the citie's residential horizon with an effort to build well-designed community homes amidst nature that are brimming with advanced amenities at an inexpensive price tag. The project is a perfect epitome of how the right location amalgamated with attention to detail and modern facilities can lead to an unblemished lifestyle. We are poised that the project will be one of the finest residential developments in the area and we are making every effort to ensure it bestows the residents with a refined living experience."
About Mirador Constructions
Mirador Constructions is a well-known real estate company in India, headquartered in Mumbai. It caters to infrastructural developments and residential projects, which include Super Luxury, Luxury and Affordable Housing segments. The brand's expertise lies in the development and construction of ecological & sustainable residences. Being in the field of real estate since the year 2004, their prime focus and dedication aims at obtaining customer satisfaction over profit maximization. On altruistic grounds, the brand has also taken up several initiatives in the face of Mirador Foundation, with an aim to bring about a positive transition at a macro level. Audacity, Accomplishments, Admiration, Accountability, Honesty and Transparency are the key ethics and elements which contribute to the accomplishment and fulfilment of their ultimate goal.