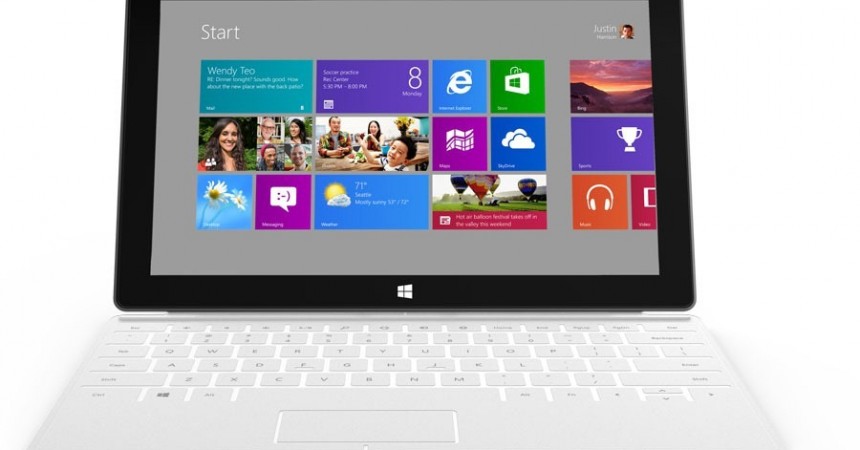 Microsoft Surface Whopping Price Unveiled
Microsoft most awaited tablet, Surface tablet price is now confirmed. It will be starting from USD 499 and will goes to USD 699. Now the point is the price low enough to attract buyers, especially when iPad Mini is all set to come on October 23rd and where New iPad and Galaxy already has got big market in the tablet world.
It was surprising to see the whopping price of Surface, where the Surface with 16 Gb would be pricing USD 499, for 32 GB you would have to pay USD 599 and USD 699 for 64 GB tablet. Surface would compose of Microsoft office home and student 2013 and would run on Windows 8.
This price of Surface is without the touch cover which has been promoted as the integral part of this tablet, which means the price for most of the buyers would start for USD 599 with Touch Cover. Here are the specification highlights of Microsoft Surface:
10.6-inch display which offers 1366×768 pixels resolution
16 Gb, 32GB or 64GB Internal memory
Nvidia Tegra 3 Processor
2GB RAM
Connectivity features: Wi-Fi, Bluetooth 4.0
720p HD cameras, front- and rear-facing
Exterior: 10.81 x 6.77 x 0.37 inches with 1.5 pounds of weight
Nothing can be said on what will be the success ratio of Surface as compared to other tablets, but one thing is for sure is that, Microsoft would have to face tight competition, especially with existing tablets like New iPad and Galaxy and upcoming ones.