Mi4 and Redmi 2 To Debut On Overcart.com This Week!
Two of the most exciting Xiaomi devices — Mi4, a feature-packed sub 20k powerhouse, and Redmi 2, a worthy successor to Redmi 1S — are all set to debut in unboxed on Overcart later this week. Mi4 was launched in January 2015 as an upgrade to the super-successful Mi3, and came with all the bells and whistles expected of an upgrade. The 16GB version that retails new for Rs.17999 will go on sale in unboxed at Rs.14599. The Redmi 2 was released in March this year, and features a Snapdragon 410 processor and a Gorilla Glass display. Unboxed units of this device will sell on Overcart at Rs.5999. This is in line with unboxed pricing for the Redmi 1S that also sells in unboxed at a Rs.1000 discount. Alongside the Mi4 and the Redmi 2 will be limited units of the Mi3 and Redmi 1S priced at Rs.10,999 and Rs.4,699.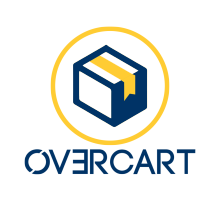 As with previous sales, customers can register on the website for notifications on the sale. That said, the sale itself is open for all. Registrations are to ensure that customers are provided with updates leading up to the sale. Overcart will restrict the maximum number of purchases per customer to three. Fans may also follow the hashtag #megami to keep themselves updated.
Last week, laptop and mobile manufacturer Asus announced a partnership with Overcart to promote unboxed and refurbished devices from its ZenFone series. First in line is the ZenFone 5 that goes on sale this week as well. Registrations for notifications are open for the ZenFone sale as well.
Overcart works with leading e-commerce, retailers, and manufacturers to manage returns and excess stock. The company provides a suite of services including quality-assessment, pricing analytics, and liquidation services to help client companies achieve the maximum realization from its stuck inventory.
If you have any questions at all on the above, or would like to talk to the founders about Overcart.com, please feel free to reach out to me!