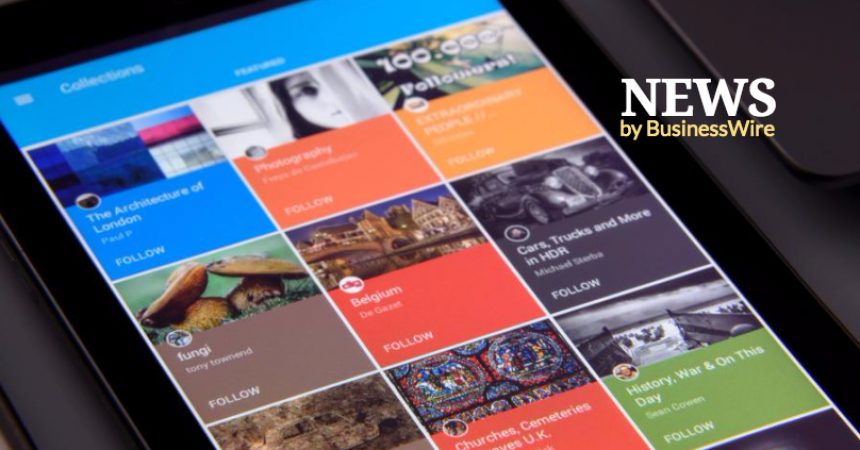 L&T Technology Services Rated in the Leadership Zone across 7 Unique Expertise Areas for Zinnov Zones IoT
LTTS positioned as an Expansive & Established player for second year in a row
LTTS in the IoT Leadership Zone across Product Engineering, Advisory & Consulting, Platform and Application Competency, Sensors & Devices Competency, Communications Competency, System Integration & Big Data
L&T Technology Services Limited (LTTS), a leading global pure play engineering services company, has been rated as an Expansive and Established player in the Zinnov Zones 2017 IoT Technology Services study and in the Leadership Zone across seven unique expertise areas.

Zinnov rated LTTS as an Expansive and Established player for the second successive year. LTTS has been recognized in the leadership zone in five new expertise areas as compared to last year's 'Zinnov Zones 2016 IoT Technology Services' ratings.
Along with Product Engineering and Sensors & Devices Competency where LTTS was rated in the Leadership Zone in 2016, the company has been rated in the Leadership Zone in five new areas- Platform and Application Competency, Advisory and Consulting, System Integration, Communications Competency & Big Data.

Overall, LTTS has been rated among the leading players in the Zinnov Zones IoT report on account of the company's multi-vertical multi-domain expertise, its significant investments in innovation labs, a robust innovation-led portfolio and the complexity of IoT projects executed for global customers.

"L&T Technology Services is pleased to be recognized by Zinnov as an Expansive and Established leader for the second consecutive year, and also in the Leadership Zone across five new IoT expertise areas. Emerging technologies across platforms, sensors, communication and big data are enabling OEMs to provide differentiated benefits to its end customers," said Mr Bhupendra Bhate, Chief Digital Officer, L&T Technology Services Limited.

"LTTS is helping create a global IoT ecosystem along with OEMs through its diverse sector capabilities and deep domain knowledge. The Zinnov recognition validates LTTS as a one-stop-solution provider enabling customers to expand and grow in the current digitally charged environment," Mr Bhate said.
"L&T Technology Services' deep multi-vertical expertise, rich IP portfolio such as UBIQWeise™, iBEMS, W.A.G.E.S and innovation focused multi-domain labs gives it a clear advantage over its peers. Some of LTTS' innovative work with its global clients in niche areas such as NB-IoT, Sensor Fusion, Robotics, Machine Vision, Micro-Electro-Mechanical Systems (MEMS) and Long-Term Evolution (LTE) also positions it as one of the pioneers in the IoT services space," said Mr Sidhant Rastogi, Partner & Practice Head, Zinnov.

Zinnov Zones is an annual rating published by Zinnov which rates Service Providers based on their competencies and capabilities. Since 2009, Zinnov Zones (previously known as GSPR – Global Service Provider Ratings) has become one of the most trusted reports globally, for both enterprises and service providers to better understand the vendor eco-system in multiple domains. For additional details, please visit : https://www.slideshare.net/zinnov/zinnov-zones-for-iot-services
About L&T Technology Services Limited:

L&T Technology Services Limited is a publicly listed subsidiary of Larsen & Toubro Limited focused on Engineering and R&D Services (ER&D) and addressing global customers including 52 Fortune 500 companies and 48 of the world's top ER&D spenders. A leading global pure-play engineering services company, L&T Technology Services offers consultancy, design, development and testing services across the product and process development life cycle for industrial products, medical devices, transportation, telecom & hi-tech, and the process industry. Digital Engineering portfolio of offerings from L&T Technology Services help build Smart Products & Services and offer Smart Manufacturing services and solutions to customers. The company also offers services and solutions in software engineering, embedded systems, mechanical & manufacturing engineering, value engineering and plant & process engineering. Headquartered in India, L&T Technology Services Limited has around 11,000 employees, 12 global delivery centers in India and overseas, 27 sales offices in India, North America Europe, the Middle East and Asia and 34 labs in India as of March 31, 2017. For additional information about L&T Technology Services log on to www.LntTechservices.com

About Zinnov:

Zinnov was founded in 2002, with presence in Bangalore, Gurgaon, Silicon Valley, and Houston. Since its inception, Zinnov has built in-depth expertise in Product Engineering and Digital Transformation. With a strong foundation in Research and Strategy Consulting they enable their clients to accelerate growth and create efficiencies through innovation, productivity, technology, networked economies and cost savings. They work with clients in the Software, Automotive, Telecom & Networking, Consumer Electronics, Storage, Healthcare, Financial Services & Retail, Semiconductor verticals in US, Europe, Japan & India.
For any further media queries, please contact Nitika Goel at media@zinnov.com