Launching Touch Screen Laptop @ Rs 14,999 Only – iBall CompBookFlip-X5
360 degree Flip and Fold design | Massive Battery | Full HD IPS Display | Stylish Looks
Mumbai, October 24th 2016:After massive success of Laptop @ Rs 9,999, iBall,known for its innovative and latest technology products, sees continuous innovation, as it expands its product line of Laptops with 'iBall CompBook Flip-X5' having 360-degree rotating touchscreen that flips for use as a laptop, a responsive tablet, or anything in between. You can novitiate easily from Laptop to Stand to Tent to Tablet mode and explore the whole new world of Flexibility!
By carefully trimming every gram of excess weight iBall CompBookFlip-X5, at 1.37 kg is the perfect take away device that's ready to go wherever your day takes you. With its gorgeous looks, Flip-X5 makes it stand out from the crowd.
Open up the screen, and it's the CompBook. Keep pushing on the screen and you get a touchscreen with a "tent" stand. Push it all the way around and you eventually get a folded-up tablet, with the freedom to organize your life the way you want. Like the name suggests, you can flip the way you want to convert iBall CompBook Flip-X5 into 4 different ways and work the way you like. Using as a stand Mode or Tablet mode keep the convertible in upright position, watch video, cherish memories or view presentations with ease. Use it as a Notebook to carry out all the desired tasks and enjoy more precise controls with flawless 10-point Multi-touch display when in Tablet Mode.
Having screen size 11.6", Flip-X5 provides crystal clarity viewing having Full High Definition (FHD) graphics (1920*1080) and In-Plane Switching (IPS) facilitating 180-degree wide viewing angles – A Clear view from any angle! You can zoom, tap and scroll while
you're wandering all around with Multi-Touch functionality Mouse touch pad that is designed to respond to every touch instantly.
You will always enjoy every task you perform on Flip-X5 as you witness an appraisal in performance and efficiency with Intel® Quad Core Processor that provides an amazing speed of up to 1.84 GHz. With 2GB RAM, it allows you to multi-task and switch between tasks seamlessly ensuring smoother productivity and a faster experience.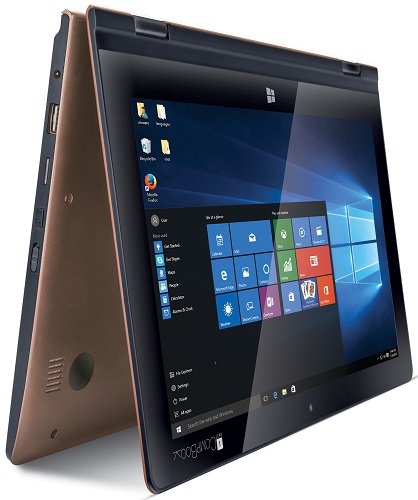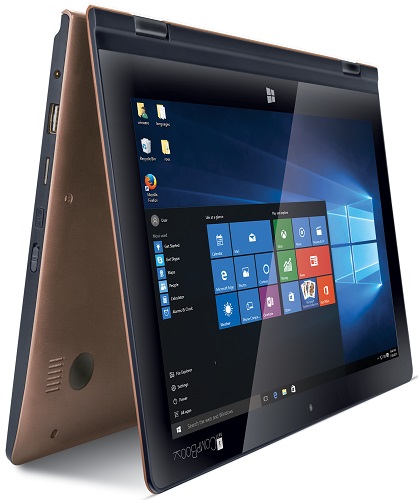 At the same time, the intelligent power saving feature of Windows 10 will help to work longer and longer connectivity on-the-go having gigantic 10,000mAh Li-Polymer battery. It enables you to carry it anywhere you go and make the most of it!
Commenting on the launch of the latest iBall CompBookFlip-X5, Mr. Sandeep Parasrampuria (CEO and Director, iBall) says, "iBallCompBookhave clearly sparked the digital revolution in India. Not only it has opened up India to Technology at affordable prices but has also empowered the consumers with the best of both the Worlds. With the success of our first CompBook, we are yet again thrilled to bring another extension iBall CompBookFlip-X5. Touch screen Laptop with smarter, flexible and fashionable form factor catering to the growing needs of the young audience adapting to their lifestyle."
Speaking on the occasion,Mr. Priyadarshi Mohapatra, Country General Manager, Consumer Channel Group, Microsoft India, said, "We are excited to expand our partnership with iBall with the launch of iBall CompBook Flip-X5. Our partnership for iBall CompBook Excellence, launched earlier this year, was revolutionary as it brought computing to an extremely affordable price point of Rs. 9,999. Now, with the touch feature and the multi-mode feature, we are bringing the true power of Windows 10 on iBall CompBook Flip-X5. Our intent is to democratize technology and bring new consumers to the already growing fold of Windows 10 users. Globally, over 400 million devices are powered by Windows 10."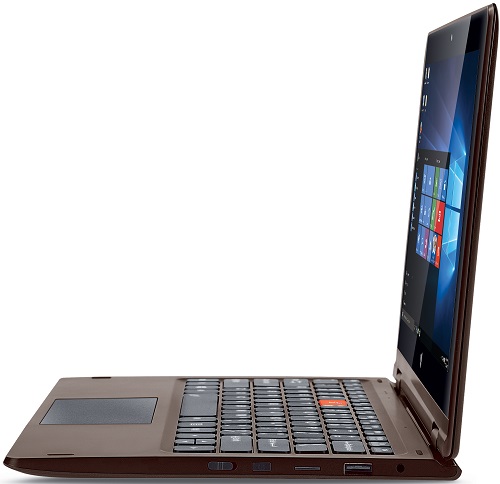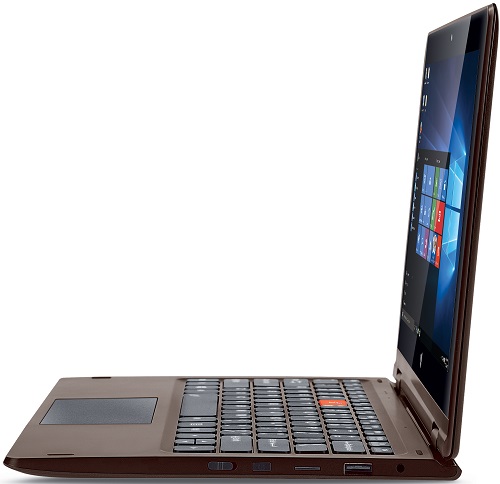 Moreover, you can conveniently share data through Wi-Fi and Bluetooth and also connect peripherals through 1 x USB 3.0 port, 1 x USB 2.0 port and HDMI port for complete PC experience. While on the other hand, premium and powerful Dual Speakers and Combo jack keeps you engaged with the world of entertainment by watching movies, videos and listening to your favourite music.Lastly, stay connected with your acquaintances, family and friends in any part of the world via Video chatting applications with 2MP camera, facilitating smooth and fun conversations.
Besides, it also comes with supplementary add-ons such as Insurance pack (covering Accidental damage, Theft and Breakage) as well as additional one-year warranty pack that are optionally available.
With expressive elegance and unlocking the best of Windows 10, iBall CompBookFlip-X5 is available with leading retail stores across India.