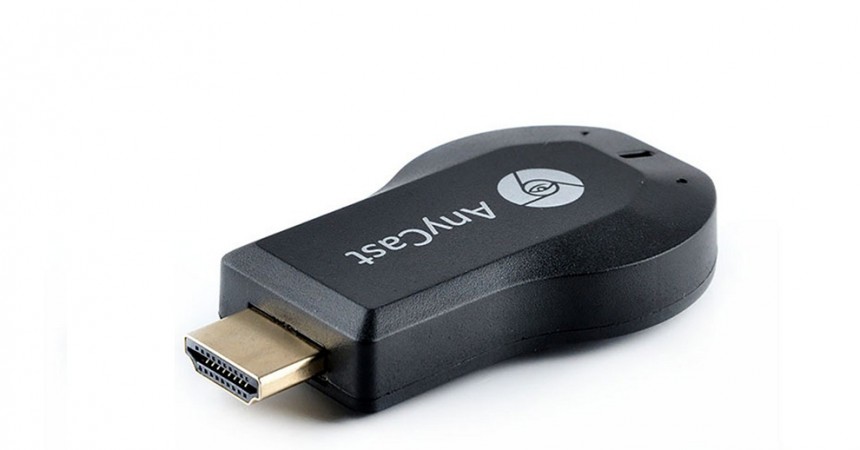 LatestOne.com Introduces New generation AnyCast Streaming Media Player
LatestOne.com India's Largest e-tailer in tech accessories, announces affordable new generation Anycast under PTron range of tech products. It is a smart alternative to expensive smart TV's. WiFi AnyCast device is a new generation of HDMI HD Media Streamer.
It is a remote-free cross-platform (iOS, Android, Windows, and Mac) wireless display device, which receives and displays the contents you love, from internet and from your own portable devices like: smart phones, tablets, notebook, and Mac. It casts videos, audios, photos, MS office files, PDF files, games to HDTV or wireless projectors. It can mirror whatever shown on the screen of your smart phone, tablet, notebook, or PC to your HDTV or projector. The playback function here as well takes place through "Cast" button. Overall, it is a useful tool for your home multimedia entertainment , and also a powerful tool for your office presentation.
To fulfill such needs of customers, LatestOne.com a nationwide e-tailer has introduced the best Quality AnyCast WiFi DLNA Media Sharing and Wireless HDMI Adapter, at an amazing price of Rs.1399 including Free shipping, and guaranteed quality.
The CEO & MD of the company, Mr. Ameen Khwaja said, "With increasing number of smart devices, there is an increase in the demand for smart tech accessories. We understand the ever-changing specific needs of our customers and their penchant for exploring new technological avenues. Since sixty percent of our customers belong to younger generation group and it becomes essential for us to keep up with their needs and expectations. We promise to bring in more such tech gadgets which are sophisticated and made with state of the art technology."