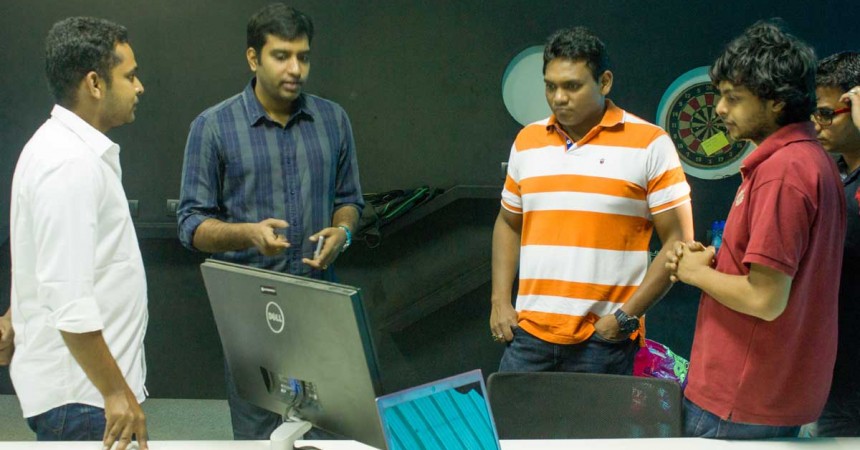 Uttarakhand To Replicate Startup Village Model
Kochi, May 21: A high-level official delegation of the Uttarakhand government visited Startup Village, India's pioneering PPP model technology-business incubator, to study the functioning of the incubator and to examine the possibility of replicating the model in the hilly northern Indian state.
The delegation, comprising Shri R Rajesh Kumar, Managing Director of the State Industrial Development Corporation of Uttarakhand Limited (SIDCUL) and Additional Secretary- Industries, Government of Uttarakhand , and Shri S L Semwal, General Manager, SIDCUL, visited Startup Village at Kalamassery and held discussions with its officials yesterday.
"I am extremely impressed with the role played by Startup Village in opening up the vast entrepreneurial avenues in the domain of telecom and Internet for the young people of Kerala," Shri Rajesh Kumar said. "The talent and potential of the youngsters here is also remarkable. We will certainly explore the possibility of establishing a similar facility in Uttarakhand," he added.
The Andhra Pradesh government has already established an incubator on the similar lines in Visakhapatnam. The officials of Chhattisgarh and Madhya Pradesh have paid a visit to the Startup Village in the recent times to learn about the nuances of building a world-class startup ecosystem.
"The Startup Village is a blueprint that other states want to replicate. We are at least seven years away from getting close to what we would term a world-class ecosystem," Startup Village Chairman Sanjay Vijayakumar said.
"The delegation was very much convinced that incubators like Startup Village are the need of the hour," Startup Village CEO Pranav Kumar Suresh said. "The delegation had a lengthy interaction with the entrepreneurs and Startup Village authorities on the mode of functioning of the incubator and the support being extended by the government and private investors," he added.
Startup Village, which has helped incubate 530-plus nascent firms in three years, was recently accorded the National Award for Technology Business Incubator in a huge recognition of its efforts to bring a sea change in Kerala. The incubator plans to launch a billion-dollar campus startup in India by 2022.