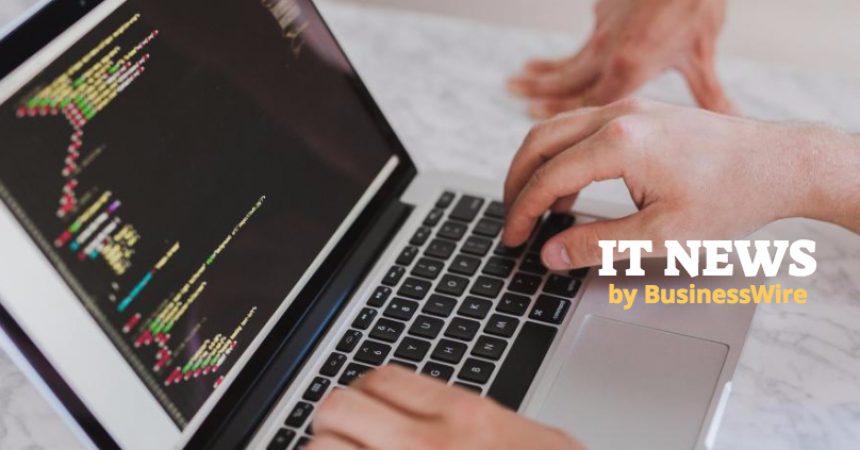 Sultanate of Oman's Oil and Gas Procurement Platform JSRS Reveals Global Promise at WETEX-17
Business Wire India
Procurement plays a vital role in the growth & success of any business enterprise or organization. Efficient procurement begins with the procurement department of any large organization having ready access to a reliable and dynamically updated pool of business-ready suppliers of all products and services.
The most common challenge faced by a procurement official is the case of redundant data of registered suppliers – with expired credentials or contact details that may invariably cause delays in procurement and ultimately, the loss of goodwill and business for the supplier.
The Joint Supplier Registration System (JSRS), Oman's national procurement system for the entire Oil & Gas Industry, is a major success story addressing such challenges for over 3 years now. The Mandate by Oman's Ministry of Oil & Gas to implement a national level common & credible supplier pool for all its 19 Oil & Gas operators in 2014, greatly helped overcome complex challenges in terms of supplier management and compliance with the Government's In-Country Value (ICV) benefits to deserving national companies.
Procurement Challenges faced by the Oman O&G industry pre-2014
Operators managed their own pool of suppliers. When viewed from a national level, massive effort duplication was seen within the overall Oil & Gas Industry.
Procurement divisions faced counterproductive challenges in terms of supplier monopoly, owing to prolonged engagement with a limited pool of suppliers.
Suppliers on the other hand, had to keep updating their details individually with each Operator. In most cases, they lost business opportunities from other operators.
Attracting best of breed suppliers from all over the world to stay connected online and deliver proactive services to Oman's Oil & Gas Industry.
Lack of Supplier Credibility Assessment and due diligence processes.
The Joint Suppliers Registration & Certification System (JSRS) of Oman was the result of a quest to find a solution to these multi-layered procurement challenges faced by the Oil & Gas industry. On behalf of the Oman Ministry of Oil & Gas and Oman's 19 Oil & Gas Operators, Business Gateways International LLC (businessgateways) – an Omani company providing national level ITES solutions, created and implemented the 'Joint Suppliers Registration System' (JSRS) on its flagship portal www.businessgateways.com which addressed all these challenges in detail.
The "Single Window" JSRS Registration & Certification of Suppliers (Omani & International) was made mandatory since 2014 by the Ministry of Oil & Gas, Oman and connected JSRS Certified Suppliers to ALL Operators in Oman. It also brought together all the stakeholders in the Oil & Gas industry onto a single online procurement platform. The key companies utilising the JSRS Certified Suppliers include the 19 Oil and Gas operators viz., Petroleum Development Oman (PDO), BP British Petroleum (BP), DNO, CCED, Occidental of Oman (OXY), Oman LNG, Daleel Petroleum, ORPIC, Oman Oil Exploration and Production (OOCEP), MOL Group, MEDCO Energi, Masirah Oil Ltd, Hydrocarbon Finder, Qarat Al Milh Petroleum, Oman Lasso E&P, Petrogas, Petrotel, ARA Petroleum and Oman Gas Company (OGC).
Today the success of the JSRS has seen its expansion from Oil & Gas to Other Industries. The Non-Oil & Gas Industry group known as the 'JSRS Buyers Community' consists of major organizations with large procurement spend, who are presently using the JSRS Certified supplier's pool for their procurement.
The JSRS with its current & dynamically updated supplier data and monitoring mechanism enables all the 19 Operators and the Buyers Community to select suppliers based on various eligibility criteria, and to propagate tenders to them. It also enabled them to easily search & identify eligible Omani SME companies for allocation of Oman Ministry of O&G In-Country Value (ICV) benefits.
Operators and Buyers plan to use many other high-end features like e-Procurement, Tendering & Contracts Management to manage the publishing of tenders and track awards of contracts all the way to the last sub-contractor who executes his scope of work.
A vital & fundamental component of the JSRS is the Oman National Business Framework (NBF). A powerful B2B stimulation platform by itself, the NBF promotes beneficial partnerships beyond geographies enabling new business opportunities/project consortiums amongst its suppliers.
JSRS Suppliers now have access to GCC-Wide Tenders from across many industries, delivered directly to their NBF dashboard.
Of special significance are two recent strategic initiatives by businessgateways that holds global promise for procurement and international partnerships in the region: –
Expansion of the NBF & JSRS platforms across the GCC, (Saudi Arabia, Kuwait, United Arab Emirates, Qatar, Bahrain, and Oman): –

For suppliers from India and the world over who are Oman JSRS Certified, this could mean easier and more efficient access to business opportunities in the entire GCC Region.

Launch of the 'Connect Oman' Initiative: –

A strategic platform on the NBF showcasing the entire business ecosystem of Oman including Ministries, Embassies and international trade bodies for the benefit of international JSRS Certified Suppliers to tap into and connect with these Omani business entities for first-hand information on establishing their business in Oman.
Speaking on the sidelines of the recently concluded 'Water, Energy, Technology and Environment Exhibition' 'WETEX' -2017, Dubai, Business Gateways International LLC CEO Hemant Murkoth said, "The JSRS has now evolved into a major procurement system across all industry verticals with many thousands of suppliers from across the world connected to Oman, and from there to over 80 countries worldwide. This is a good opportunity for Indian businesses to identify new potential in markets across Oman, GCC and the whole world."