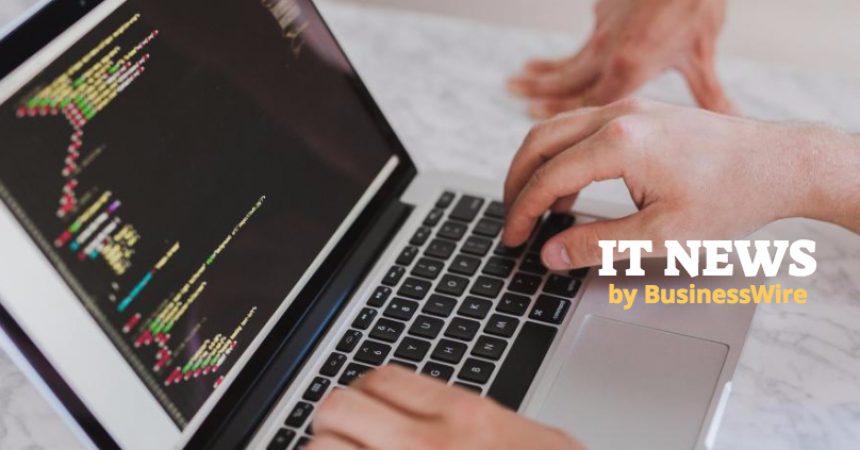 Powered by Kaspersky Lab, ASSOCHAM's Cyber Resilience Summit Addresses India's Most Pressing Security Concerns
Business Wire India
On November 29, 2017, India's most important decision-makers congregated at The Associated Chambers of Commerce of India (ASSOCHAM)'s Cyber Resilience Summit held at Le Meridien, New Delhi. The august gathering included top professionals from the government, ASSOCHAM, Cyber Security cells, Ernst & Young and Kaspersky Lab, one of the world's leading cybersecurity brands. The one-day event addressed the most pressing issues India and the world face in cybersecurity, and how best to handle them.

Steering Team Kaspersky was Mr. Stephan Neumeier, Managing Director – Kaspersky Lab (APAC), and Mr. Shrenik Bhayani, General Manager – Kaspersky Lab (South Asia). Mr. Neumeier addressed the current issues such as the cyber threat landscape is becoming ever more complex and destructive. Over few months, attacks targeting governments and enterprises have increased significantly in both number and range with measurable impact on reputation, revenue, operations and customers. In the last year, we witnessed a number of cyber breaches, malicious ransomware and economic espionage.

"For the last 20 years, Kaspersky Lab has been working around the clock every day – analyzing and combating all kinds of IT threats that have evolved in that time, making the world a better place. I am proud that Kaspersky Lab remains at the forefront of the cybersecurity industry and being the first within the industry to start with initiatives such as the Global Transparency Centre shows our strong commitment and passion for cybersecurity," noted Mr. Stephan Neumeier.

The summit saw a strong line-up of cybersecurity experts from Kaspersky Lab giving an overview of the landscape in India and the world and what to expect in the near future.

Mr. Vitaly Kamluk (Director of GReAT, APAC, Kaspersky Lab) provided a bird's eye view of the cybersecurity landscape in India and the world, apprising how the situation has changed drastically over the last decade.

"There is no doubt that targeted attacks have become the most dangerous threat to governments and enterprises globally in 2017. Massive data breaches, blackmailing with a threat of global privacy disaster and reputational catastrophe have become a common thing. Leaks of dangerous exploits used by intelligence agencies boosted not only cybercriminals activities but also other nation-state sponsored attackers. Every new exploit is adopted by targeted attackers now much faster than in 2016 and years before that, which makes efficient and reliable patch strategy critical to resist such threats. India is among countries that are developing very fast in technology, which opens opportunities for more cyber attacks on it's users and infrastructure," explains Mr. Vitaly Kamluk.

As advanced threat actors continue to gain access to vulnerable development companies, back-dooring of popular or regionally popular software will become an increasingly desirable attack vector. Mr. Denis Legezo (Security Researcher, Kaspersky Lab) spoke in detail about the security landscape against high profile targets in India.

"Based on Kaspersky Security Network, in November 2017 alone, we see an infection rate of 30.8% within the country," said Mr. Denis Legezo.

Mr. Shrenik Bhayani closed the power-packed day with a vote of thanks, mentioning how the coming together of key decision makers in one room, will pave the way forward for India.

Said Mr. Shrenik Bhayani, "It was one of the most important days for India, as she prepares to face the challenges of tomorrow. Kaspersky is thrilled to partner with ASSOCHAM for the Cyber Resilience Summit. Kaspersky's researchers have flown in from all over the world, to enrich us on how the world is battling the cyber security war and how India can prepare for the same. We feel extremely privileged to share the dais with top government officials and industry leaders. Kaspersky Lab is honored to contribute with its experience, knowledge and infrastructure to propel India's position in being cyber safe!"

The day had also important sessions steered by
Mr. Rahul Rishi (Partner, E&Y),
Dr. Gulshan Rai (National Cyber Security Coordinator, Govt. of India),
Mr. K.J. Alphons (MoS, Ministry of Tourism and Electronics & IT),
Mr. S.D. Rawat (Secretary General, ASSOCHAM),
Mr. Brijesh Singh (IGP, Head – Maharashtra Cyber),
Mr. Bharat Panchal (Senior VP and Head – Risk Management, National Payment Corporation of India),
Mr. Vidur Gupta (Partner, E&Y) and
Dr. Madan Oberoi (Ex-Interpol).
The panel discussion on 'New Threats, New Mindsets' saw an invigorating dialogue between the panelists, ending on a promising note that with the work of industry leaders such as Kaspersky Lab, the world is in safe hands.

The day ended with promise, as professionals across organizations exchanged cards and ideas. The success of the evening may encourage Kaspersky Lab to engage in more such industry exchanges where it can steer solutions to a host of problems India may face as she steps into the next, dynamic growth phase.