Mindtree To Acquire Bluefin Solutions
SAP consulting expertise will expand European presence and accelerate Digital strategy
Mindtree today announced that it has signed a definitive agreement to acquire Bluefin Solutions, a market leading independent consultancy specializing in SAP HANA. Bluefin has an award-winning track record helping businesses manage digital transformations across the entire SAP portfolio.
Headquartered in the UK, Bluefin delivers solutions to some of the world ?s most prestigious companies and has earned multiple awards including the SAP Pinnacle Award, SAP HANA Partner of the Year, SAP CRM Partner of the Year and SAP BI Partner of the Year. Bluefin offers one of the industry?s most highly regarded team of experts for transitioning to SAP HANA, digital and real-time-analytics. This comes at a time when many businesses are eager to transform and simplify processes using SAP?s application portfolio and upgrade to SAP S/4HANA.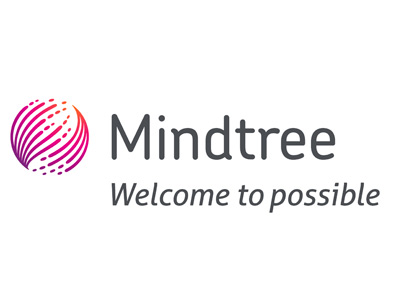 This acquisition will accelerate Mindtree?s ability to help its SAP clients digitize the value chain, ensuringthere is harmony between the front-end customer experience and back-end systems as businesses transition to fully digital organizations. In addition, Bluefin?s strong European client base supports Mindtree?s ongoing effort to strengthen its presence in Europe. The partnership also creates an opportunity to expedite Bluefin?s HANA expertise to the US market by leveraging Mindtree?s broad presence.
Krishnakumar Natarajan, CEO and MD, Mindtree said, "We are very excited about the synergies both Mindtree and Bluefin bring in the digital space. The acquisition will strengthen our position to offer the full spectrum of SAP services. Bluefin?s focus on SAP HANA and their expertise across the SAP portfolio creates the scale to deliver transformational services while driving greater efficiencies and operational effectiveness."
James Appleby, Group Chief Executive, Bluefin Solutions said, "The unique combination of Bluefin?saward winning SAP expertise and Mindtree?s digital capability enables us to offer greater scale and far superior range of transformational services from business process optimization to IT organization design." "Bluefin Solutions has achieved success in the marketplace thanks to their strong team and early-adopter status with the SAP HANA platform," said Rob Enslin, Executive Board Member and President of Global Customer Operations for SAP. "I congratulate indtree for strengthening their ability to help customers implement a next-generation platform for the digital economy."