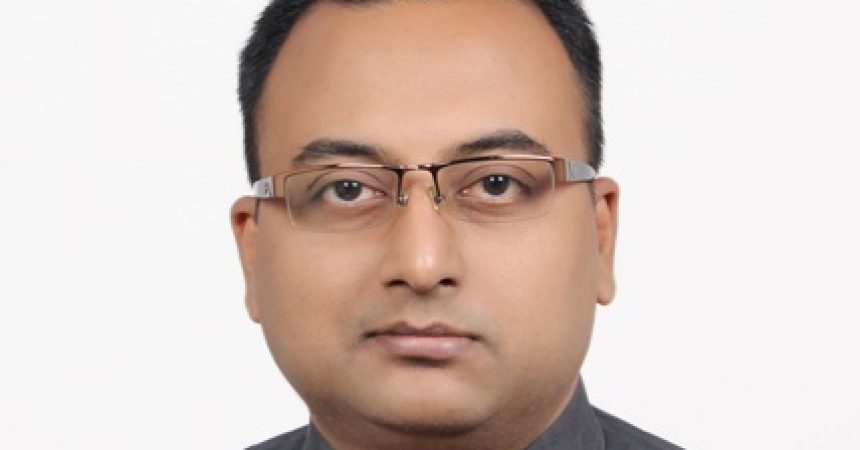 Interview: Mr. Pinaki Chatterjee, Director-sales India & SAARC, IP-COM
With recent Digital India Campaign being largely welcomed by national and international businesses, there is no better time to for rapid growth in India's IT, Networking & Wireless sector. We recently did an exclusive email interview with Mr. Pinaki Chatterjee, Director-sales India & SAARC ,IP-COM, a company that specialises in commercial networking devices?providing high-speed, secure, easy-maintenance networking devices and solution for the SMB.
IP-COM has recently launched High-Density Access Points & Cloud Controllers. They are also planning a rapid expansion across multiple countries . The following interview will give you deeper understanding of their vision for SMB networking space, Digital India & growth strategy of IP-COM
Interview: Mr. Pinaki Chatterjee, Director-sales India & SAARC ,IP-COM
Q. Large number of SMB stayed away from modern enterprise grade technologies, simply due to financial restrictions they have. How companies like IP-COM, can provide affordable or rather cost effective WLAN solutions?
IP-COM is originally an OEM for multi brands. We are one of the largest buyers of Broadcom Chipset and manufacturer, approx. 1.2 Lakh units every day. With such a huge capacity, we could bring SMB and SME WLAN cost drastically down to ensure margins for partners and value for money for customers. High cost is a major concern for those who are dependent over other OEMs and then only market but for us this is not a challenge as being OEM ourselves.
Q. IP-COM is said to be specialised in catering industries such as Hospitality, Real Estate, Hot Spot zones, Malls etc., But are you working on similar solutions to work with Municipal Corporations of cities being nominated for 'Smart Cities' project by Government?
When we entered India and SAARC, we could immediately get into Hospitality, Malls, Real Estates etc., as we had enough global success stories as well as strong references. For smart cities we just started getting into it and it might take some considerable amount of time to create desirable results, but at the same time IP-COM is already in to tenders. Recently IP-COM was one of the preferred brands for such major tenders, and all the credit goes to our partners to make this happen in such a short span.
Q. How the recently introduced High-Density Access Points & Cloud Controllers affect the SMB's who are planning to adopt wireless network solutions from IPCOM? Are they more efficient than current products being used?
Now Wi-Fi users have grown multi fold. Even telecom companies are offloading their 3G/4G data to Wi-Fi due to cost effectiveness and ease of use. In India there is a huge scope, as billions of people use smart phones and moreover use of laptop and tablets is on steep rise. To add to the vows, old infrastructure is running out of breath and seems unable to handle such traffic. Therefore a considerable number of customers are now switching over to high density APs, though in coming years (say 3-4 years), these will also start exhausting. Keeping this in mind, it is critically important to keep cost of infrastructure reasonably low and that's where IP-COM can play pivotal role.
Latest high density chipset and Access point which use them are designed keeping in mind, even 3G/4G offload. So these APs are far more efficient and thus need controller unlike existing dump wireless AP running standalone.
Q. As announced recently IPCOM is planning rapid expansion in multiple countries in this year, the service support must be developed with the same pace. How will you tackle this challenge?
As soon as we entered India and SAARC, we understood the criticality of the service support; hence we did a series of meetings with all kind of third party service providers. Being a new brand, we could not justify the cost; hence we made agreements with our national distributors, so that we can offer warranty support through their strong network across the country. Moreover we have added 19th Value Added Distributor who has been authorized to offer replacement. Apart from that we have other value adds like, over the phone technical support, Skype Chat/Call support and mail support etc.
Q. Last year we have seen announcement of intelligent WLAN support tools some of which kind of self-heal the minor network issues. Does IPCOM has similar products already in the lineup or any future plans about the same?
In our SMB offering, we do not offer these features as it will drastically increase the cost of the solution(s) but in our SME offerings, we do offer such solutions through our controllers and there are always new products lined up.
You introduced some promising technologies recently at CommunicAsia 2016, How was the response from attendees? Have you collaborated with some partners from event for fast integration or expansion into Asian countries?
Of course, we get excellent response every time we get into any such events. Being a new brand we have an added advantage; where people are really fed-up of popular prevailing brands, as it does not allow them making justified margins. In CommunicAsia, we could get many customers that I can proudly boast off, that it was worth investment as we have already started reaping the returns within 30 days of the event. As a result, now we have distributors in Bangladesh and Sri Lanka and are expected to have more distributors in Bhutan and Nepal soon.