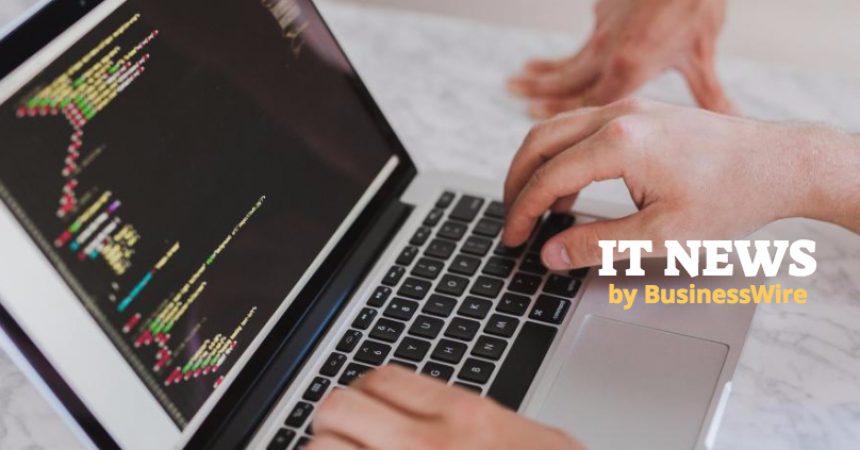 EnvisionTEC Unveils Two Production-Ready 3D Printers at formnext 2017
Business Wire India
EnvisionTEC, a leading global manufacturer of desktop and full-production 3D printers and materials, unveiled two larger versions of its popular models, the Perfactory and high-speed cDLM, to support even more throughput.
This press release features multimedia. View the full release here: http://www.businesswire.com/news/home/20171113005764/en/
EnvisionTEC, a leading manufacturer of desktop and production 3D printers, is launching two larger versions of its popular 3D printer models at formnext 2017, the Perfactory 4 LED XXL and the Vida cDLM. (Photo: Business Wire)
The new models will be on display at formnext 2017, an additive manufacturing event, in Frankfurt, Germany, through Friday, Nov. 17.
The new Perfactory 4 LED XXL will preserve EnvisionTEC's leadership in offering the largest build area in DLP 3D printing. The P4 LED XXL will offer a build area of 230 x 143.75 x 200 mm (9 x 5.7 x 7.9") and XY resolution of 60 microns with the company's pixel-shifting ERM technology.
EnvisionTEC also will be expanding its family of high-speed Continuous Digital Light Manufacturing (cDLM) machines with the new Vida cDLM, which will offer a build area of 145 x 81.5 x 100 mm (5.7 x 3.2 x 3.9"), with XY resolution of 76 microns.
"Our larger new models will give our customers even more speed and throughput as DLP-style printing technologies continue their rapid growth in the 3D printing industry," said CEO Al Siblani. "Because of our commitment to innovation and delivering value, EnvisionTEC's 3D printing business is stronger than ever."
Both the P4 LED XXL and Vida cDLM are ideal for direct printing of final end-use parts, functional prototypes, manufacturing aids, molds and tooling, investment casting patterns, medical devices, such as hearing aids, commercial goods and more.
Popular Production Line
The Perfactory model line, now in its 15th year and fourth generation, is regarded as one of the 3D printing industry's most reliable machines. It comes in a wide range of configurations with XY resolution down to 10 microns. Many of the world's leading manufacturers, such as Switzerland-based Sonova, a global leader in hearing care solutions, rely on the Perfactory line for production.
The Perfactory line can also print the widest range of EnvisionTEC materials. That includes materials that are castable, durable, heat resistant, biocompatible, and deliver a range of other characteristics. For example, EnvisionTEC's new E-Shore A material delivers a durometer in the range of 40-50 and is waterproof, tear-resistant and durable; it is suitable for use for sporting goods, footwear, rubber seals and more.
Continuous Printing Solutions
Since launching its patented cDLM technology, EnvisionTEC's family of high-speed continuous 3D printers has grown to include three desktop models that deliver build speeds ranging from 10 to 20 minutes per inch in Z across the entire build envelope.
The cDLM family now includes the:
Vida cDLM, with a 145 x 81.5 x 100 mm (5.7 x 3.2 x 3.9") and XY resolution of 76 microns.
Vida HD cDLM with a build area of 90 x 50 x 100 mm (3.54 x 1.97 x 3.94 in.) and XY resolution of 50 microns.
Micro cDLM with a build area of 45 x 28 x 75 mm (1.8 x 1.1 x 2.95 in.) and XY resolution under 40 microns.
About EnvisionTEC
EnvisionTEC is a leading global provider of professional-grade 3D printing solutions. Founded in 2002 with its pioneering commercial DLP printing technology, EnvisionTEC now sells more than 40 configurations of 3D printers based on six distinct technologies that build objects from digital design files. The company's premium 3D printers serve a variety of medical, professional and industrial markets, and are valued for precision, surface quality, functionality and speed. EnvisionTEC's intellectual property includes more than 140 pending and granted patents. Learn more at EnvisionTEC.com.
View source version on businesswire.com: http://www.businesswire.com/news/home/20171113005764/en/

MULTIMEDIA AVAILABLE :
http://www.businesswire.com/news/home/20171113005764/en/