If you work in a big organization or rather own a big company, most certainly you know the level of sensitivity the company's data possesses especially when it comes to its security. A simple mistake and the organization can incur losses, which may never be recovered. The organization's reputation is put at stake and a feat that can attract legal repercussions. When organizations are dealing with big data volumes, they always have to ensure that they maintain the balance between its utility and its privacy or else they run the risk of exposing delicate information to unauthentic persons.
Despite the availability of different ways to protect a large amount of data, big data security techniques are one of the best ways big companies are using to protect the huge volumes of data in the enterprise. Big data security comes with its fair share of challenges like that of course result from dealing with unstructured information. There will be a need to be careful when tracking and isolating sensitive information to ensure compliance. Contrary, big data security techniques are still one of the best ways to protect a huge chunk of information. So, what are some of the best practices for big data security for your company?
Control access to important data
It is useless to work so hard to keep your data safe using all the high-end security methods to secure your data but still share the information with people who can risk sharing the sensitive information with third parties. It is, therefore, important to vet the few trusted individuals by use of the level of training they have received in protecting data and compliance statistics in relation to data security. Other things to consider include putting in place standards and consequences in case the agreements are violated. Creation of sample data resembling the real data but protects sensitive information and identifiers will do you a lot. These 'real' data can be run concurrently with the authentic data for purposes of security.
Treat the analyzed data as seriously as you treat the raw data
As important as the raw data fed for analysis may be, the outcomes of the engines will be of the same level of importance. As a business, for example, the outcome of analytics might lead to a breakthrough e.g. identifying a niche that other competitors have not identified. In addition, it might give the company an overview of what the market looks like at present and what it might look in the future. The outcomes of your analytic engines should stay protected to ensure that unauthorized persons do not get a glimpse of it.
Anonymize data
Dealing with a large amount of data can possess threats since some come with a number of sensitive information. Organizations can ensure that this information is removed and can be replaced with their encrypted equivalents in a bid to protect the business and the identity of your customers.
Communication protection
If information has to go through a number of other organizations, then a privacy policy should be put in place. Data encryption is one way of anonymizing data along communication channels especially if you store your data in a cloud. Encrypted data might pose a problem if the cloud needs to perform some processes on the data. The good news is that you can use "Fully Homomorphic Encryption" (FHE) which allows the cloud to perform operations on encrypted data. When the data is finally decrypted, it will still be the same as when the operations could have been operated on plain text. Creation of baseline activities especially when it comes to cyber traffic is also of great importance; it helps identify abnormal behaviors and therefore detect attacks before they take place. On the other side data communication needs to be protected with strong 256-bit encryption, and SSL encryption is the best option to get have this protection.
Carry out frequent security audits
This should be practiced if data is stored in a cloud. The organization should put in place consequences and penalties for their cloud providers to ensure that security standards are met after periodic audits. This will ensure that the cloud provider pays as much attention as the organization does to the data security.
Put in place top notch data threat intelligence
As technology advances, each day, new and complex threats come with them. These sophisticated attacks can only be dealt with, on time, by use of real-time security. Organizations should make sure to be on par with recent technologies that can curb these new threats to avoid jeopardizing the safety of its data. Analysis of data through the internet, such as email and voice over IP can be of great importance. Use of smart devices for tracking locations and call detail records can also help in detecting criminal threats by providing evidence. Proactive measurements can then be put in place by organizations to prevent the crimes from taking place rather than dealing with it after it has happened.
Use of the best data protection Anti-virus
No antivirus software tools will guarantee you 100% big data security but they will at least protect you from minor attacks. Keep this in mind, go for the latest and authentic anti-virus tools in order to protect your company from less complex data attacks. The beauty is that many anti-virus providers have antivirus solutions tailored specifically for big data protection.
Handle the data with a plan
Data security has come with a number of tools, which make working with big data much easier. As an authorized holder of sensitive information, you might be tempted to work with the data with no plan whatsoever. This might turn out to be a bad idea despite this data security tools promising speed and a much greater access to a variety of internal and external data sources and aspects. The security of your information is not automatically guaranteed if you have not put in place a big data security plan.
Ensure compliance with the regulations put in place pertaining big data
As an organization, it is important to ensure that there are adequate processes to protect and isolate sensitive information. Availability of compliance toolkits is one of the best things to have ever happened to companies dealing with a large amount of data since it ensures that their information is secure and all parties involved meet the data handling standards put in place. It is a normal practice for companies and businesses to go for cheap services in order to save money. These services are mostly provided by third party providers and in this context, cloud providers might fall in this category. Sticking to legit cloud providers who comply with regulations is of great importance.
Final Words:
Now, you know what you need to tighten your big data security. As usual, trends keep changing so fast meaning that you will always have to evolve with what is hot around. One thing we are all sure is that the future will see even more data generated. In other words, start laying the foundations today.
[spacer style="1″]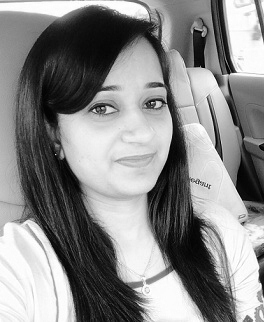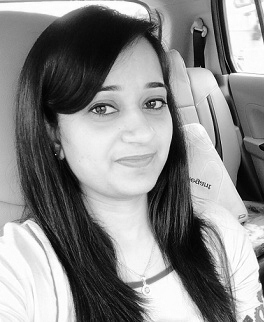 Guest Author Bio:
Megha Parikh is a digital marketing expert and has been journeying through the world of digital marketing for more than 7 years. She especially enjoys learning about social media marketing and conversion rate optimization while exploring her social and interpersonal skills.