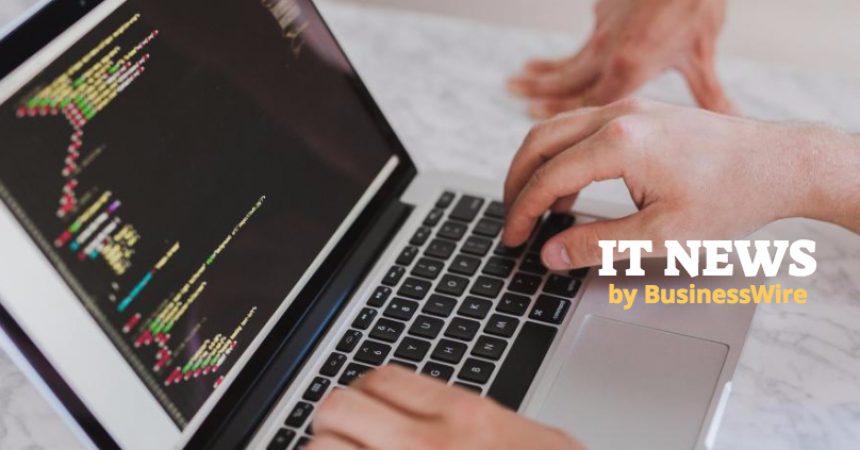 Andhra Pradesh Government through Fintech Valley Vizag Chalks Out a Strategic Roadmap to Put Indian Fintech Industry in the Front Seat
Business Wire India
Launches BFSI Use Case Repository and Fintech Valley Accelerator Program
Rolls out the strategic program in collaboration with 14 corporate partners
Fintech Valley Vizag
, a sustainable global Fintech ecosystem, in association with knowledge partner KPMG in India, today, announced the launch of the BFSI Use Case Repository Program and Fintech Valley Accelerator Program, setting the tone for the year ahead to develop a high potential Fintech ecosystem in Vizag. The launch event, attended by Indian corporates, was presided by Mr. J A Chowdary, Special Chief Secretary & IT Advisor to the Chief Minister – Govt. of AP in Mumbai.
Fintech Valley Vizag's Strategic Roadmap for the year ahead
Fintech Valley Vizag was set up in 2016 to bring together industry, academia and investors to innovate, co-create & build the fintech ecosystem. Proceeding on Andhra Pradesh's enterprising motive to be a global hub for fintech innovation, Fintech Valley Vizag has charted out an ambitious plan as the fintech hub expands into a fully operational facility with innovation programs executed in the Valley. The Valley has outlined a series of initiatives such as formulating use case repository, setting up accelerator programs, the Blockchain Business Conference 2017 in October and the International Fintech Festival in Feb 2018 amongst other initiatives which will transform Vizag into a thriving fintech ecosystem not only in India, but achieve scale globally.

Blockchain, key to India's fintech ecosystem
Blockchain is undoubtedly key to India's digital future. With security issues all over the world and changing financial regulations, Blockchain will be the biggest disruptor not only in the financial world but also a number of online and offline sectors. Fintech Valley Vizag's Blockchain Business Conference 2017 is an endeavor to pave the way for new business models by revolutionizing the existing complex and expensive systems and transaction processes for several industries.
Launch of the BFSI Use Case Repository program and Accelerator Program
Fintech Valley Vizag's focus is on co-creating innovative solutions to address the evolving needs of India's dynamic financial services landscape. The use cases in the BFSI Use Case Repository has been contributed by leading Indian corporates. While the accelerator program is in collaboration with leading financial institutions and technology partner.
The 'BFSI Use Case Repository', in collaboration with market leading banks, insurance companies, NBFCs, and capital markets companies has collated more than 100 use cases around the problem areas in the industry. To operationalize the 'use case repository', APEITA is launching Hackathon and Innovation Challenge to invite fintech community to present their ideas and solutions around the identified use cases. The objective is to have the fintech set base in Vizag and provide them market access and growth opportunities through the corporate connects.
The innovation challenge is live as 'Fintech Valley Blockchain Challenge Series' around three use cases in areas of – Supply chain finance, Business processes and International remittances. The aim of the challenge is to seek innovative solutions and execute proof of concepts with the promising ones. The innovation challenge will conclude in a demo day showcasing solutions to the corporates at the Blockchain Business Conference 2017 at Vizag in October.

As Fintech Valley Vizag aims to become a vital financial technology hub, it is introducing a host of robust methodologies that makes it a sustainable innovation ecosystem in the long term. The 'Fintech Valley Accelerator Program' aims to act as a catalyst in the growth of startups by connecting them to the leading Fintech ecosystem players. The three-month intensive program will support selected startups by providing business opportunities through POCs, market access from partner financial institutions, access to technology resources, mentoring on fund raising, legal guidance apart from a financial incentive of INR 4 lakhs to speeden up the process of scaling their businesses.
Shri Lokesh Nara – Hon' IT Minister, Panchayati Raj and Rural Development in the Andhra Pradesh Cabinet said, "Under the visionary leadership of the esteemed CM Shri Nara Chandrababu Naidu, Andhra Pradesh is on a fast track to go digital and provide the impetus for Fintech community. With a potential of 50 million Fintech users in the state, the government is enabling market access through PSUs, Banks and Financial Institutions and promoting self-help platforms with fintech solutions.
Mr. J A Chowdary, Special Chief Secretary & IT Advisor to the Chief Minister – Govt. of AP – ‎Government of Andhra Pradesh said, "The platforms launched today aims to connect, educate, support and promote all its entrepreneurship-centric stakeholders. While the use case repository will document top problem areas for corporates across the BFSI sector, the accelerator program aims to promote self-sustainable fintech startups that can create and tap large avenues of growth in the market globally by supporting the participants with world-class infrastructure, entrepreneurship incentives and innovation platforms."