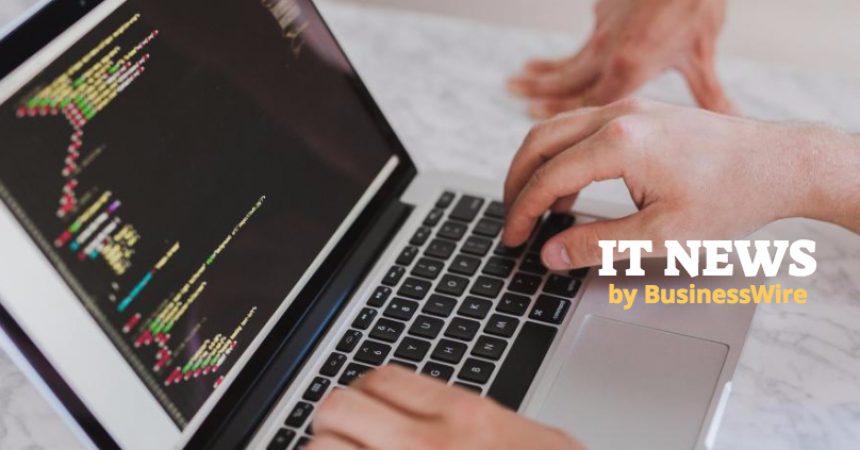 Algo 360, Face Auth and K3rn3l_p4n1c Emerge Victorious at the Fintech Valley Vizag's FINACKATHON 2017
Business Wire India'FINACKATHON 2017', a hackathon on financial technologies, an initiative of the Government of Andhra Pradesh's Fintech Valley Vizag along with KPMG India and HackerEarth as partners, concluded its first fintech hackathon today. After a well closely contested two day finale in Mumbai, the hackathon witnessed 24 start-ups battle it out for the grand prize of INR 3 lakh each across three categories – banking, insurance and capital markets.

The winners across each category, viz., banking, insurance and capital markets were awarded each with cash prize worth Rs.3 lakh and the opportunity to carry out the Proof of Concept (PoC) with corporates and will be executed at the Fintech valley in Vizag. Additionally, 8 start-ups were certified for their distinctive solutions for each use case repositories provided by the corporates.

The award in the banking sector was presented by Mr. Prasanna Lohar, Head – Technology Innovation & Architecture, DCB Bank Limited to the award winning start-up Algo 360 for their solution on P2P lending for SMEs.

Face Auth was awarded the winner in the insurance category for their solution on facial recognition and analytics by Mr. Mohit Rochlani, Director- IT and Operations, IndiaFirst Life Insurance Co. Ltd.

K3rn3l_p4n1c won an award for providing innovative solutions in the capital markets for his solution on automating e-EYC using RPA and OCR technology

The use case repository winners in each category.

Corporates
Use Case Repository
Start-up winner
Banking
Kotak Mahindra
Low cost payment solutions for Rural India
Fingpay
DCB Bank
P2P Lending for SME
Algo360
TATA Capital
OCR in Credit Risk Assessment
Force of Nature
Insurance
IndiaFirst Life Insurance
Leveraging facial recognition and facial analytics to know the customer better and amplify the application process
Face Auth
ICICI Lombard
Health reporting and management
GDGVIT
Bajaj Allianz
Auto assessment of motor claims
D Idea
Capital Markets
Angel Broking
Digital tool to increase client life-cycle management
LATESTERS
Motilal Oswal
Automate e-KYC verification using RPA and OCR technology
K3rn3l_p4n1c
FINACKATHON 2017 which kick started in September 2017 received over 2000 entries out of which only 247 ideas were submitted. 47 start-ups were shortlisted across 10 use case repositories of which 24 teams were part of the grand finale on December 2nd and 3rd, 2017 in Mumbai. The initiative aimed to crowdsource ideas and bring together emerging start-ups to escalate innovation in financial services industry.

These start-ups presented their unique ideas to some of the leading BFSI corporates and partners like IBM, ICICI Lombard, Bajaj Allianz, DCB Bank, TATA Capital, Angel Broking, Motilal Oswal and Kotak Mahindra Bank. They were judged on basis of the solutions provided by them for each used case repository across five broad themes – customer experience, process automation, financial inclusion, risk management and lending.

Mr. J A Chowdary, Special Chief Secretary & IT Advisor to the Chief Minister – Government of Andhra Pradesh said, "The Finackathon was an initiative to boost innovation in the financial industry and to establish a platform for these upcoming start-ups to present solutions for the use case repositories. The success of 'Finackathon 2017' is evident from the increase in the number of entries made this time and the commendable task done by these private companies will lead us in creating a self-sustainable ecosystem."

Neha Punater, Partner and Head, Digital Strategy, Innovation and Fintech at KPMG India expressed, "We at KMPG are proud to be a part of the most successful project originated by the AP government. As their knowledge partners, we are delighted to take forward the ideology and demand of innovation and technology to encourage development in the fintech sector."

Sachin Gupta, CEO and Cofounder, HackerEarth said, "We witnessed a lot of incredible solutions and hacks to resolve the issues observed in the BFSI sector through the given use case repositories. We are delighted to see the response and this encourages us further to take this initiative on a long road along with the government of Andhra Pradesh to make our state a better financial hub."