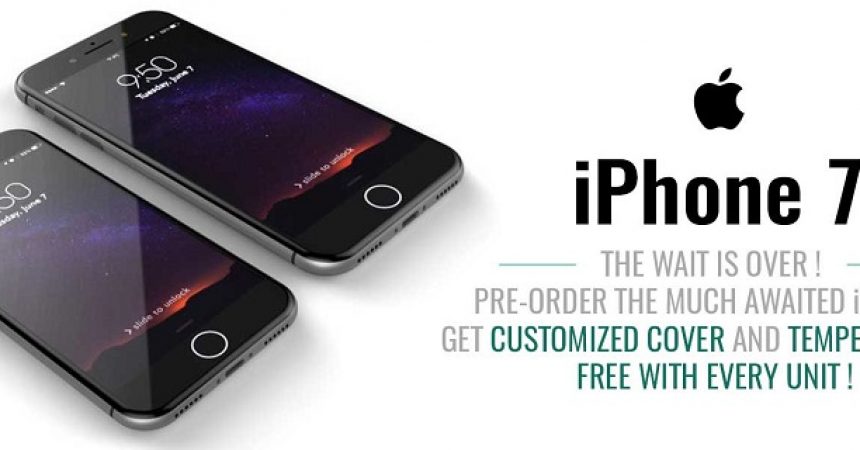 iPhone 7 And iPhone 7 Plus Now Available On Skin4Gadgets With Something More
Mumbai, India, 5th October, 2016: Skin4Gadgets, which is a rapidly growing organization in mobile skins industry in India has announced a big step. According to their announcement they will start selling the iPhone 7 and the iPhone 7 plus from the 7th of October 2016 on their website. The iPhone 7 will be available on the website for Rs.60,000/- and the iPhone 7 plus model will be available for Rs.70,000/-. To spice up the deal for its customers Skin4Gadgets has also announced that they will provide a customized cover and a tempered glass along with every unit. Just forward your favorite picture you want to add on the cover and Boom! Skin4Gadgets will customize it for you. The company has been into customizing mobile covers and skins since a very long time and has a wide range of products from designer mobile covers to laptop covers and skins. Not just cases and skins, but it has also introduced many other cool products from accessories for your devices i.e. tempered glasses, headphones, earphones, power banks, lightning cable and even wall art on their website. The company has kept all their products of top-notch quality and have also priced them as aggressively as they can.
Coming back to the stars of the show the 'iPhone 7 & the 7 plus'. Apple's much awaited iPhone 7 and iPhone 7 plus is here and is set to release in India on the 7th of Oct 2016. Apple had announced the iPhone's 7th series in September 2016 with a lot of upgrades and new features. The iPhone 7 and the 7 plus have seen some major changes in the design as compared to its predecessors. The new iPhone will be a game changer and will see a lot more changes than just the hardware. It seems true because the iPhone 7 and the 7 Plus will already be loaded with the iOS 10. The Phone also features a 12MP dual lens camera on the plus model. The phone will be more battery efficient and also will sport a brighter 'Retina Display' as compared to the previous generation iPhones. It will be available in 5 colors including Jet black the newly introduced color for iPhone. The iOS 10 update itself sees some new features like the redesigned lock screen with 3D-enabled notifications, a new widgets screen and also a raise to wake feature that wakes up the screen without bypassing the notifications. iOS 10 also offers a cool new stuff in Photos like impressive facial and object recognition capabilities, which power a new memories feature for rediscovering forgotten moments.