India's First Smart Electric Scooter Unveiled At Surge 2016
Ather Energy unveiled their maiden venture - the S340 at SURGE 2016!
The industry's at an inflexion point – the technology of electric vehicle has advanced in leaps and bounds. It's the preferred choice because of its inherent efficiency and not merely due to the clamour of pollution and need for smart cities. On the other side is the connectedness of the world around us, enabling integration of devices and making our life experience seamless. It requires fresh thinkers to embrace this opportunity and to build from scratch with a curious mindset.
"The future will be connected and inevitably electric, and we are proud to unveil the Ather S340, a manifestation of this philosophy. The possibilities of connected vehicles are endless and the S340 is our first step towards this future. SURGE was a great platform to unveil a technology driven product and after almost three years of design and development we are very excited to share our creation", says Tarun Mehta, CEO, Ather Energy.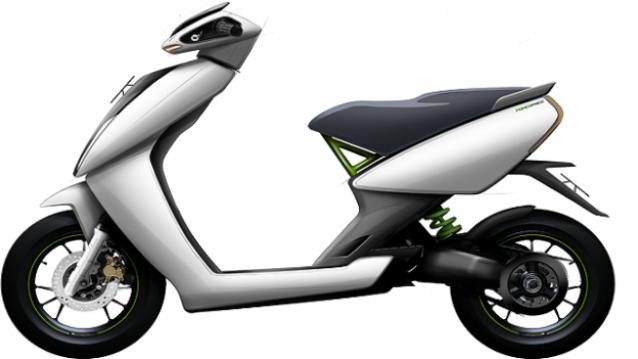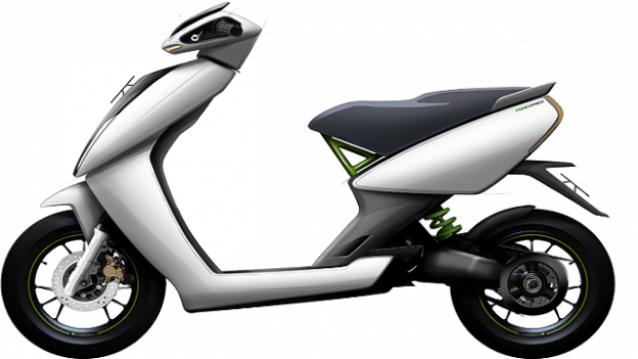 To start with, the S340 has been built as an uncompromising scooter. In-house designing of most parts has made it possible to build an ergonomical, efficient vehicle. With a distinct sporty look, the S340 is precisely engineered and has zero lateral weight offset, a low centre of gravity, intuitive lights that respond to ambient light conditions, to name a few.
Gearing for the future, the S340 is unapologetically electric. Not only responding to the pollution concerns that wrap our top cities, for Ather, electric is an obvious choice because of its inherent efficiency. Powered by an efficient Lithium Ion battery, the S340 promises instant peak torque, with a top speed of 72kmph and a range up to 60kms. Additionally, the S340 achieves an 80% charge in 50 min in fast charging mode and can charge in normal mode from any 5A power point.
But S340 is not just redefining electric vehicles, it's one of the pioneers of smart scooters worldwide. According to Tarun Mehta, CEO, Ather Energy Pvt Ltd, "Intelligent vehicles will revolutionize our commute experience in future and the S340 is the first step towards this". The vehicle has a Linux based touchscreen dashboard with 24/7 connectivity, which integrates cloud based data to change the consumer ride experience. Features like user profile based sign in, on board navigation, pre-configured drive modes like sports and economy allow a personalized experience and its integration with its mobile app makes it a convenient solution on the go. Predictive analytics and aggregation of ride statistics enable the S340 to provide customized recommendations. As more vehicles go in-field, aggregate rider and vehicle data will help in continuous vehicle updates, all delivered automatically over the air. The possibilities of the future with such capabilities are immense and unparalleled in the 2 wheeler industry today.
It is this aspect of the scooter that excited the SURGE team about Ather Energy. commenting about the launch, one of the Surge Organizer said "Technology transcends across categories and has the potential of disrupting industries. Startups are ideally poised to lead this disruption owing to their ability to create from scratch and be unconstrained by legacy investments. The Ather S340 is an example of innovation which has the potential to reposition the 2 wheeler in Indian market by virtue of a differentiated offering and a unique go to market strategy.
The S340 is aimed at urban tech lovers who are curious about futuristic products. While experience centres will be built to bring the product to life and facilitate test rides in the next few months, the brand will build an online-only purchase model with doorstep delivery and service –, offerings unique in this industry. Pre ordering to own the vehicle will be possible for select cities of Bangalore, Chennai and Pune in the next quarter. With a manufacturing unit being set up in Bangalore, Ather will be a great showcase of a product truly made in India and will roll out production by the end of this year. The brand also aims at setting up an ambitious public charging infrastructure in every city it will operate in, partnering with government and private enterprises, the plans of which shall be revealed soon.