iBall Introduces The Next Gen Mobile OS – 'Remix OS', Exclusive To The Indian Market; Launches iBall Slide Brace-X1 4G With Remix OS
Brings a complete PC experience on your Android iBall Slide Tablet
iBall, known for its innovative and latest technology products, is proud to announce its exclusive partnership with Jide Technology Co. Ltd., offering state-of-the-art Android-based operating system 'Remix OS' for its iBall Slide Tablet PCs range, starting with its flagship model of iBall Slide Brace-X1 4G. Engineered to bring you the best of both worlds – Now Work and Play seamlessly; Remix OS brings the harmonious fusion of Mobile and Desktop experience, integrated with several productivity features.
There is no doubt that Android is the most popular Mobile OS in India. It is the first platform through which millions of Indian internet users experience computing. However, Android OS devices are optimized for consuming content rather than creating/editing it. Enter 'Remix OS', to solve your productivity needs.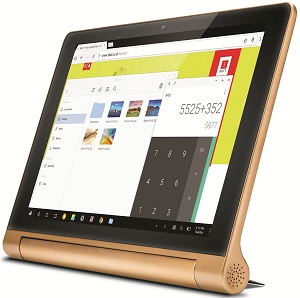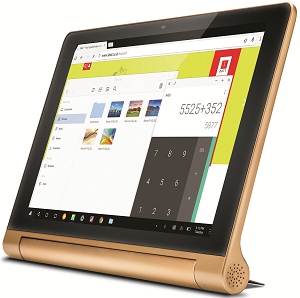 Remix OS empowers users with the ability to run the Android OS as a fully functional desktop experience. Blending productivity with Android, Remix OS supports several key features namely: Multi-tasking, working on Multiple Windows, Taskbar functionalities that let you do a lot more, Keyboard and Mouse optimization and Advanced file management. Undoubtedly, Remix OS unlocks a whole new range of versatility re-engineered to fit today's lifestyle.
iBall Slide Brace-X1 4G comes with a 10.1 inch screen with flexible kickstand, powered by 1.3GHz Octa-core processor. It packs 2GB RAM and 16GB of internal storage that can be expanded up to 64GB via a microSD card. It sports an 8 MP Rear camera and a 5 MP Front shooter for selfies. Furthermore, it is powered by a massive 7,800mAh battery.
Speaking on the announcement, Mr. Sandeep Parasrampuria (CEO and Director, iBall) says, "We are pleased to be the first brand in India to introduce 'Remix OS' to Tablet PCs. The question for several in mind is Why Remix OS? Well, people find it easier to do a task right from their Android smartphone. Moreover, many popular apps are working on Android like Instagram, WhatsApp etc. which are not as simple in web as in the phones. 'Remix OS' has the ability to run the Android OS as a fully functional desktop. Pioneering the next chapter of the Android journey, Remix OS enhances Android with productivity."
David Ko, Co-Founder, Jide Technology says "Jide Technology is excited to be partnering with iBall, the leading Indian Tablet PC brand, to bring Remix OS to this key strategic market for Jide Technology. The next billion people coming online for the first time will be in emerging markets like India using Android smartphones. As they move from being consumers of content to building, editing and creating for work, they will want to use their familiar Android app ecosystem with a true desktop experience for business, education and home entertainment."
iBall Slide Brace-X1 4G with Remix OS will be shortly available at select stores across India at MRP 17,499.