Hyve™ Ensures Unrivalled Security Of Pryme™, Its Flagship Certified Android Deca-Core Smartphone
The reassurance comes after news of Android phones sharing sensitive user information with Chinese servers of over 700 million users
New Delhi, November 22nd, 2016:- Android users have been in a state of shock and panic after one of the leading publications reported data security breaches on over 700 million android smartphones in the budget category, across the globe. Having recently launched its flagship and first-ever certified Android Deca-core smartphone-Pryme, Hyve has ensured the security of private information to all its users.
Reaffirming on the security, Nikhil Bhutani, Product Head at Hyve Mobility said" The news of Android phones compromising the security of the data is worrisome. At Hyve, we never permit any breaches in the security or compromise the data shared by our users. As a standard policy of the brand, we offer Pure Andriod in all our devices and provide regular security patches and bug fixes of the software through OTA to our customer. Hence, we ensure reliable Andriod platform for our customers. We are committed to preserve the ethics of development and safeguard users' information"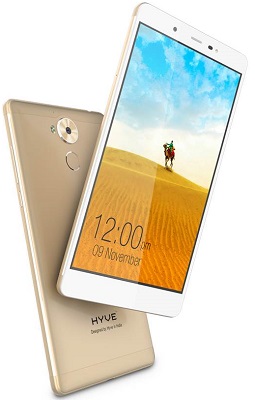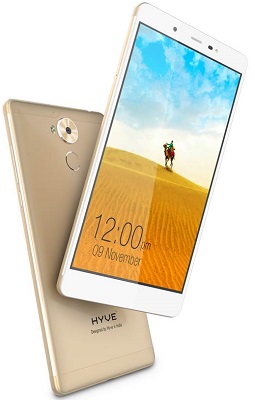 The data breach was discovered by researchers at one of the leading Mobile enterprise security organizations, who observed a hidden backdoor amongst various budget android phones that would stealthily gather user information and share the same with a Chinese server once in every 72 hours, without their knowledge.
Adding on the security standards, Pranav Pandey, Head of Software Development at Hyve Mobility said, "Hyve's devices are completely immune to any security breach. We shall continue to develop user-centric software which pass through lacs of tests done on Google's Compatibility Test Suite, staying true to the ethics and ensuring optimum security for our user's sensitive information on the devices."
Following the recent launch of Pryme, Hyve became the first Indian brand to introduce a smartphone enabled by MediaTek's flagship Helio X20 processor for Indian consumers. As a brand, Hyve has taken a great initiative of keeping all its devices on Pure Andriod and ensure all the devices are CTS complaint. Available on Amazon from November 20, the dual-sim 3G/4G smartphone with 32GB internal memory and 4GB RAM, Hyve Pryme is available at INR 17,999. With 13 MP f/2 rear camera, and additional front-flash and fingerprint scanner, it has also been Hyve's initiative to bring patented technologies to the customers, like Touch2Call™ which have been developed in India by Hyve's in-house team.