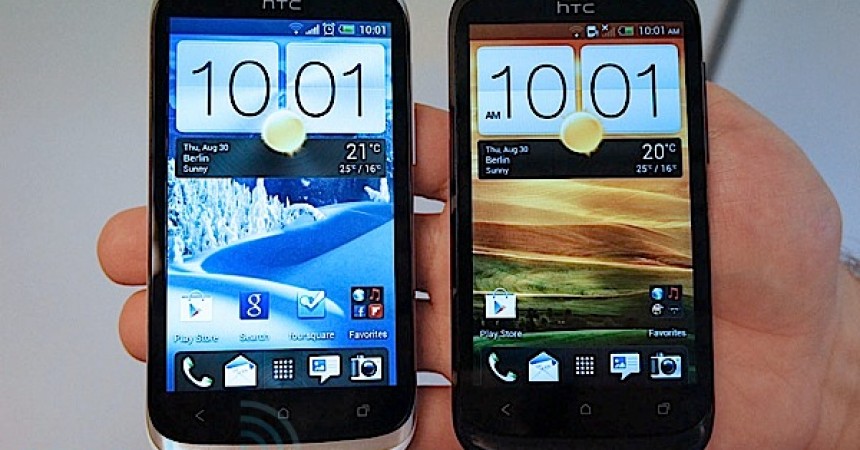 HTC Unveils Desire X With Dual-Core Processor And ICS
HTC has recently revealed out the Android ICS based smart phone they named as HTC Desire X. HTC unvealed the HTC Desire X at the IFA Berlin which held on 29th August 2012. HTC has not disclosed the price yet but speculation is there that it will fill out the gap between the high end smart phones and the Low end one.
HTC Desire X is supposed to be launched in Sep end this year. It is an Android ICS bases smart phone which will be having the Qualcomm 1GHz dual-core processor in the core along with 768 MB of RAM, 4Gb of Internal memory and expandable slot which can accommodate the microSD card up to 32 GB.
It is featuring 4 inches of LCD display which will offer the resolution of 800×480 pixels. 5 MP rear Camera with auto focus will also be enhancing the functionality of this smart phone. The connectivitz assets of it will composed of WIFI, Bluetooht, 3G, USD 2.0 and the subscription to the dropbox for 2 year where user will get 25 Gb of free cloud space.
If you are looking for a min range Android ICS based smart phone with high quality of multimedia assets, looks and for high quality of personal user experience at mid range price then HTC Desire X is an ideal option for you.