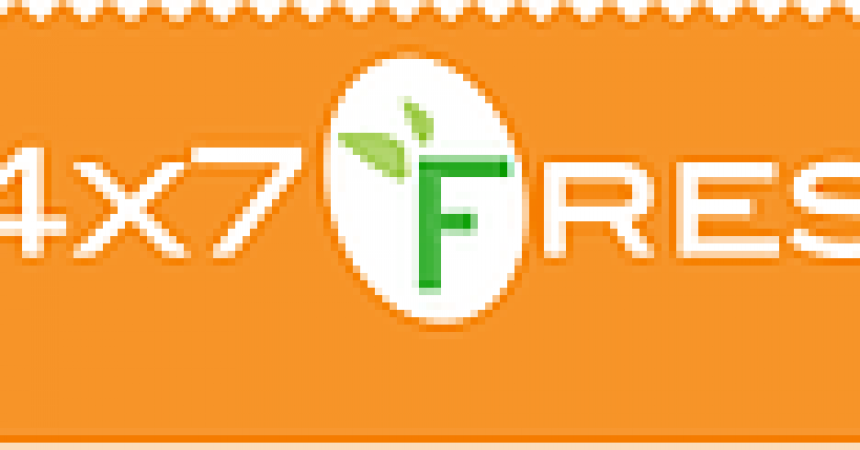 How E-grocer Startup 24x7fresh Innovates To Make A Dent
New Delhi : Grocery e-tailer 24x7Fresh is launching morning breakfast items in a quick, convenient and with cost-effective approach for consumers in Delhi and national capital region (NCR) with an aim to redefine online grocery purchase.
"We are introducing a differentiating experience to Indian consumers with morning breakfast items. This includes milk, bread, butter, egg and freshly-procured fruits," 24x7Fresh founder and CEO Randhir Kumar said.
The Delhi-based company said that the turnaround time for dairy products will be as low as few minutes and it would employ neighborhood warehouses for delivery every morning between 5: 30 am to 8:30 am.
24x7Fresh has already opened 10 small warehouses in the NCR to cater to local demand and has recently extended its menu in Bengaluru with breakfast lineup.The e-Grocer plans to expand its product line-up and said that its innovation-led strategy would be rewarding for consumers who can also order growing range of daily-needs products over a call or by just giving a miss call.
24x7Fresh makes a profile repository of individual consumers and is backed by robust data analytics capability that help company to get insights into customers 'consuming habits and plan inventory of perishable items accordingly.
"We are looking at reducing logistics-oriented issues by sourcing products from neighborhood," Kumar added.
The e-Grocer is planning to penetrate more than 30 large cities by the end of current fiscal.
The start-up has recently got attention from many venture capitalists, and is banking on technology-driven tools to offer compelling experience to consumers.
Industry analysts estimate online grocery business segment to grow five-fold in the next two years, from the present Rs 500-crore business in India.