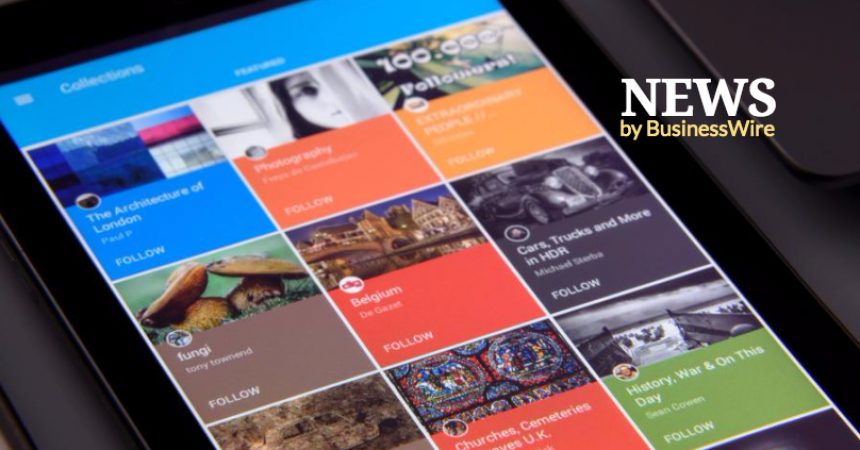 GNC Strengthens its Presence in India
>
<
L-R Mr. Satnam Singh, Basketball Player- NBA, Ms. Noorie Gada- Professional Sports Nutritionist, Mr. Shadab Khan-CEO, GNC India, Mr. Sheru Aangrish-Co founder at GNC India panel discussion #BuildingBlocksofNutrition
The global leader in nutraceuticals aims availability at 4000 Stores by 2020 in all Metros and Tier 1 Towns
Indian nutraceuticals market to grow at 21% to reach $10 billion by 2022 from $4 billion now
Launches #BuildingBlocksofNutrition campaign to propagate scientific approach to fulfilling nutrition intake; raises awareness to highlight benefits of complete nutrition
GNC (General Nutrition Centre), headquartered in Pittsburgh, US, and a leading global specialty health, wellness, and nutraceuticals retailer, is strengthening its presence in India through its association with Guardian Healthcare, the official importer and seller of GNC products in India. Globally, GNC is a multi-billion brand and has around 9,000 locations and franchise operations in approximately 50 countries.

In India, Guardian Healthcare Services Pvt Ltd. has tied up with GNC as a sole franchisee with exclusive distribution and marketing rights. Founded by Mr Ashutosh Taparia, who has over two decades of expertise in healthcare, Guardian has a vision of establishing thought leadership position in Indian nutraceuticals market. GNC products are now available online on the e-commerce portals as well as at the retail outlets of Guardian Healthcare and other pharmacy chains. Guardian aims to make GNC range available at 4000 stores across all Metros & Tier 1 towns by 2020.

Built on 80 years of superior product quality and innovation, GNC is committed to help Indian consumers in better managing lifestyle issues such as fatigue, stress, vitamin deficiencies, and cholesterol amongst others through the principles of 'Scientific Nutrition'. With the objective of laying foundation for "Live Well" amongst the Indian consumers, GNC has identified four building blocks of nutrition – Multivitamins, Omega-3's, Proteins, and Probiotics.

As many as 91 percent vegetarians and 85 percent non-vegetarians among Indians were deficient in proteins according to the survey titled 'Protein Consumption in the Diet of adult Indians Survey' (PRODIGY). GNC India is endeavouring to build the cause of #BuildingBlocksofNutrition to raise awareness about missing blocks in nutrition amongst Indians. It refers to need for bridging the gap between insufficient nutrition intakes in our day to day diet with the assistance of health and nourishment products.

Mr Ashutosh Taparia, Executive Chairman and Board Member, Guardian Healthcare Services Pvt Ltd, said, "Indians today face serious issues due to lack of complete nutrition. The irregular lifestyle has led to a gap in nutrition that may not be fulfilled by daily food intake. We at Guardian Healthcare, are delighted to bring authentic GNC products to India that are proven globally to have delivered desired results. We hope that through the comprehensive range, GNC would be able to guide consumers towards better way of living."

Speaking on the occasion, Mr. Shadab Khan, CEO, GNC India, said, "GNC believes in bridging the gap created due to inadequate nutrition in-take in the food consumed by people on a day-to-day basis through its offerings. While the concept of nutraceuticals is at a nascent stage in India, it is heartening to see a significantly heightened intent to include them in daily diet to fulfil nutrition intake. The Indian nutraceuticals market is expected to grow at a compounded annual growth rate of 21per cent and reach $10 billion by 2022 from $4 billion now. GNC will fuel this growth by connecting consumers to their best selves by offering a premium assortment of heath, wellness and performance products aiming to help consumers improve the quality of their lives."

These building blocks will help through a focussed preventive approach to enhance and improve overall health. GNC is propagating the idea of having a scientific approach towards fulfilling basic requirements of nutrition for good health and wellness. It aims to cater to believers and achievers of the concept of Live Well by offering its range of premium products. This will not only be restricted to fitness enthusiasts and athletes but across age groups, to everyone who aspires of healthy living.

GNC launched the #BuildingBlocksofNutrition campaign with a panel discussion along with eminent personalities including Sheru Aangrish, Co-founder & CEO, Sheru Classic (First International level bodybuilding championship in India), Satnam Singh (first player from India to be drafted into the NBA) and Ms. Noorie M Gada, a Professional Sports nutritionist.

The panel spoke about the need of additional nutrition intake apart from regular food in today's day and age. The panellists deliberated on the fact that current prevailing hectic lifestyles, sedentary lifestyle, unhealthy dietary habits, and lack of nutritious intake are causing serious health issues. Nutrient intake in the modern day is vastly reduced due to lower nutrient availability in soil, as well as long travel times reduces micronutrients in our intake through fruits and vegetables. Food we eat not necessarily provides the entire nutrition that our body needs. The panel agreed that the right balance of regular exercise, nutrient rich food and dietary supplements are need of the day.
The event saw an electrifying session by Dr Mickey Mehta, global leading holistic health guru and corporate life coach. He stressed on the need of cosmic nutrition which is nutrition from sunshine, water, air, rest amongst others. While, in today's high paced life, one can do supplementation under proper scientific guidance and supervision.
GNC is committed and invested to make a mark as premium sports nutrition and vitamins, minerals and health brand in its first interaction with the audience as the partners for the Sheru Classic event at IHFF (International Health Sports and Fitness Festival) from 13th to 15th Oct in Mumbai.
About GNC LiveWell™

GNC Holdings, Inc. (NYSE: GNC), headquartered in Pittsburgh, PA is a leading global specialty health, wellness and performance retailer. GNC is the world's largest company of its kind devoted exclusively to helping its customers improve the quality of their lives.

GNC offers a premium assortment of health, wellness and performance products, including protein, performance supplements, weight management supplements, vitamins, herbs and greens and wellness supplements.

The Company's foundation is built on 80 years of superior product quality and innovation. From scientific research and new product discovery to the manufacturing and packaging processes, GNC takes pride in taking a rigorous approach to ensuring quality.

GNC has more than 9,000 locations, of which more than 6,700 retail locations are in the United States and franchise operations in approximately 50 countries. GNC has over 75 stores in India, served by qualified nutritionists and knowledgeable nutritional advisors. At GNC LiveWell™, your health is our priority. Our commitment to quality extends to our interactions with you in our stores and after you buy our products. We extend our quality commitment to you by offering a money-back guarantee on all GNC products.

About Guardian Healthcare Services Pvt Ltd

Guardian Healthcare Services Pvt. Ltd. is India's fastest growing chain of Health, Wellness and Beauty stores with over 75 stores in India. Staying true to its customer promise of being "100% Reliable", Guardian is committed to selling only 100% genuine medicines and OTC products. Its pharmacies enjoy the enviable position of being "The Chemists India trusts".
Guardian Healthcare aim to provide cure, care and convenience to its customers. Each of its pharmacies is manned by qualified and highly trained pharmacists who advise patients on their health and wellness.

Guardian has been honored as the "Most Admired Retailer" of the Year (2010) in Healthcare and Lifecare category at the India Retail Forum. The brand has also won the 'Reid & Taylor Retail Excellence Award' in Beauty, Wellness and Fitness Category and Images Beauty & Wellness Awards (2012) in the category of Beauty Products Retailer of the year.

Guardian Healthcare is also the master franchisee for GNC LiveWell™ in India, with exclusive distribution and marketing rights.

Profiles – Mr. Shadab Umar Khan, CEO, GNC India

Shadab Umar Khan has always exemplified the goals of the organization he led and delivered consistent results during last two decades. He has also relentlessly excelled and thereby ensured unswerving efficiencies. In addition, he has successfully managed and led teams across diverse sectors from medical electronic equipment, and paints in non FMCG space, to Impulse and planned category products in FMCG space.

Shadab is committed to fulfill GNC Healthcare's corporate vision. He is aided by skills and expertise acquired through two decades of successful involvement in critical functions such as consumer marketing, customer marketing, business planning, apart from sales operations. He also has the experience of working across the length and breadth of India.

Over the years, Shadab has unfailingly proven his mettle in business turnaround, building capable teams, implementing systems & processes, including ambiguity management with strategic agility.

A Post Graduate in Marketing from Mumbai's prestigious Narsee Monjee Institute of Management Studies and B.Eng (Electronics and Communications) – Aligarh Muslim University, Shadab joined Guardian GNC Healthcare as Chief Executive Officer in September, 2017. Based in Mumbai, his present responsibilities include scaling up GNC business in India by addressing Mental, Physical and Local Availability of GNC range of health & wellness product range in India.

Shadab's preceding assignment included Sales Director – Mars International India Pvt Ltd with responsibility for pan-India revenues across all channels. His earlier stints were with Pepsico India Holdings Pvt Ltd – Director (Sales Strategy – Traditional Trade, Beverage Division) and Colgate Palmolive India Ltd – Head Customer Marketing.