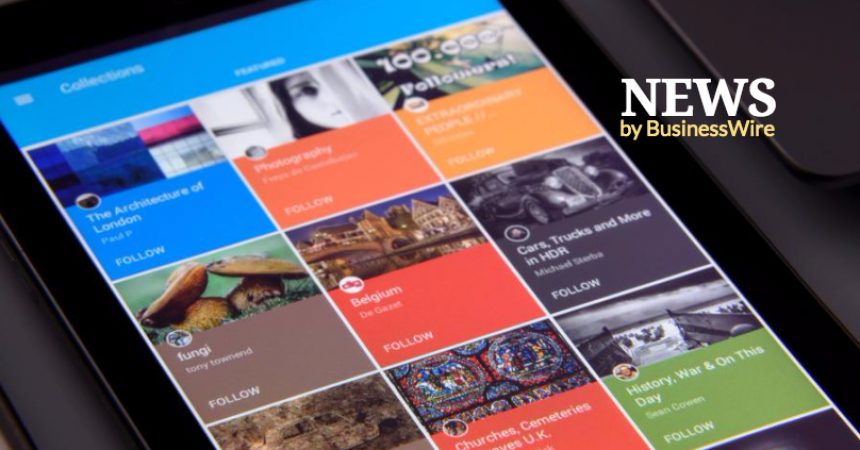 FinTech Startup EarlySalary Raises Debt from IFMR Capital
Raises Rs. 5Cr Debt from IFMR Capital
Successfully disbursed 7,000+ loans last month, targeting to reach 30,000+ loans per month by end of this financial year
India's 1st Startup to offer Salary Advances & Instant Cash Loans on Mobile App
EarlySalary, India's first FinTech startup to offer Salary Advances and Instant Cash Loans has announced its first debt financing of Rs. 5Cr from IFMR Capital. This working capital infusion will provide an impetus for further accelerating the company's exciting growth plans. EarlySalary has already disbursed 7,000+ loans last month and plans to reach a target of around 30,000+ loan disbursements per month by end of this financial year.
The company recently received its Series A round of $4 million (Rs. 28Cr) equity funding in May of this year from IDG Ventures India & DHFL, and plans to leverage its equity multiple times over the next few months. EarlySalary currently has operations in 8 cities including Mumbai, Pune, Chennai, Bangalore, Hyderabad, New Delhi, Jaipur and Ahmedabad, and is looking at expanding into other cities as well.

Akshay Mehrotra, Co-Founder & CEO at EarlySalary commented, "Powered by digital score carding and robust social media underwriting systems, we have successfully disbursed 7000+ loans last month. EarlySalary is on a high growth trajectory, given the excellent response we have received, especially from young working millennials. Since lending is our main business, money is working capital for us. Getting access to debt for an early stage lending start-up is the key to success. And IFMR becoming our 1st debt provider we feel more confident and hope to leverage multiple times on our current equity base and build a strong and large lending book."​
Adding to this, Co-founder & CFO Ashish Goyal said, "We are confident of making our loan book stronger by disbursing 30,000+ loans per month by the end of this financial year. Looking at the current traction we are targeting to cross 1 Million downloads over the next month."
Dr. Kshama Fernandes, Chief Executive Officer, at IFMR Capital said, "IFMR Capital is excited to partner EarlySalary in its ambitious journey of transforming the financial landscape for salaried professionals. Our strategy has always been to identify high potential companies at an early stage and support them by providing capital, customised structured product solutions and access to a wide spectrum of investors. This association with EarlySalary fits right into that philosophy. We believe they are pioneers in using technology to disrupt the current retail credit ecosystem, successfully impacting a large number of professionals who are not served by banks."
About EarlySalary.com

EarlySalary is a short term small amount Loan given to Salaried Individuals on a mobile app. These loans are similar to salary/cash advances or credit card cash withdrawal. EarlySalary is a mobile app which allows you to apply and get a loan approval within minutes and instantly get money transferred to your account. Coupled with social profiling which gives better risk assessment, helps go beyond financial underwriting and IndiaStack; EarlySalary aims to do more prudent risk assessment and lend better and is today fast becoming the fastest lender in the country.

Key Features:
Instant Salary Advance upto 50% of monthly Salary in under 10 minutes
Super Fast: 70% loans are given in under 10 minutes
Instant CASH: Salary advance/cash loans transferred to bank anytime instantly
Short duration: Cash loans from 7 days up to 30days
Instant Transactions: From Rs. 8,000 to Rs. 2Lac Cash transferred to Bank
Shop on Amazon and Pay Later after 30days with no extra charge.
*Existing customer on repeat loans get 3 EMIs options and upto Rs. 2Lac limit
Key Founding Members Include:
Akshay Mehrotra, CEO, previously served as the Chief Marketing Officer at Big Bazaar, Future Retail Limited, CMO at PolicyBazaar.com & Marketing Head at Bajaj Allianz Life Insurance
Ashish Goyal, CFO, is a chartered accountant by education and previously served as the Chief Investment Officer at Bajaj Allianz General Insurance.
Vimal Saboo, CBO, previously served as the Business Head of Edelweiss Capital and also served in senior roles at Axis Bank.
Vivek Jain, CTO, who previously served as the Principal Technology Architect at Infosys.

For more information please visit www.earlysalary.com
Social Media Handles –