Aurionpro reports YoY growth in Profits; PAT up by 8% Investments And Focus On High Margin IP Driven Revenues Starting To Yield Results
Aurionpro Solutions Ltd (NSE: AURIONPRO) (BSE: 532668), a provider of technology solutions for Digital Innovation and Enterprise Security, announced its financial results for the first quarter ended June 30, 2015.
Q1 FY14-15 Financial Highlights – adjusted*
Total revenue for the period was Rs. 164.28 Crores, down 5% QoQ
Consolidated EBITDA for the quarter was Rs.24.26 Crores, up 4% QoQ
Profit After Tax (PAT) was Rs.16.52 Crores, up 8% YoY
* Previous quarter numbers adjusted for revenues of Rs. 29.25 Crores and EBITDA of Rs.7.18 Crores for 9 months of erstwhile Intellvisions Software Limited, merged into the company w.e.f 1st April 2014.
"Increasingly, traditional business models are getting disrupted by more digital-savvy businesses and consumers. Digital experiences are redefining business opportunities and are proving to be the key to brand loyalty and stickiness of revenue." said Samir Shah, CEO, "We have continued to make strategic investments in building products and solutions that help our clients accelerate digital innovation, securely. Further as you would see from results and the presentation, we are significantly investing in expanding sales team across all geographies with more to come while exiting all businesses that are low margin or non-strategic."
Samir added, "While the process has already started, we are concentrating increasingly focused on large multi-million, multi-year contract deals that will offer nonlinear growth opportunities. Financial performance for quarter was satisfactory, reflecting the margin improvements with stronger traction build-up."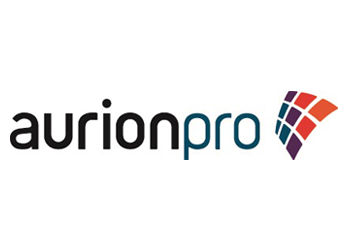 Q1 FY15-16 Business Highlights
Digital Innovation offerings continue to scale rapidly and now constitute 20% of revenues.
BFSI continues as largest vertical with 67% of overall revenues
As of end of Q1, the company had 1398 employees, with a gross addition of 165 during the quarter.
Key

winand

go-

livesinclude

:
o Our efforts to take all of our offerings to global markets are starting to yield results as we had our first win in US for Interactive Customer Communications and Smart Kiosk products.
o A leading investment bank in the US chose our Integrated Customer Communications platform to manage its investor and subscriber communication for a 3-year period. Our platform will help accelerate digital innovation with interactive digital statements.
o For a new age Payments Solutions provider, Aurionpro won a deal to leverage its Payments expertise and discover the blueprint for a new payments product.
o For a leading Indian business conglomerate, commencing broadband and data services,Aurionpro will manage communications and service customers using interactive rich media, digital interactive statements across channels.
o Successfully upgraded the IAM stack for a consortium of seven banks. This includes Single Sign-On, Federation, Fine Grained Entitlements, API Gateway and a provisioning solution to enable secure, managed access while keeping the enterprise secure.
o We continue to invest in strengthening our Enterprise Security and Identity practice with critical partnerships. This quarter we signed a strategic agreement with ForgeRock for offering client access management, fine-grained entitlements and application programming interface (API) gateway-based solutions.
o The fourth largest financial services group in Malaysia, with a regional presence spanning nine countries in ASEAN, selected Aurionpro'sSmartLender Commercial Loan Origination (SMLC) to transform the bank's entire credit/loan process value chain to be the market leader in the Commercial and Corporate loan segments, covering both Conventional and Islamic entities.
---
About Aurionpro
Aurionpro Solutions (NSE: AURIONPRO) (BSE: 532668) is a global technology solutions leader that helps clients accelerate their digital innovation, secure their enterprises and optimize business operations. We combine core domain expertise, thought leadership in innovation, security and leverage industry leading IP to deliver tangible business results for global corporations. Employing more than 1,300 domain and technology experts across North America, Asia and Europe, Aurionpro has been consistently recognized amongst the top 100 technology solutions providers for Financial Services companies. For more information, visit www.aurionpro.com