Edelweiss Appoints Anil Sarin As CIO – Equity For Global Asset Management Group (GAM)
Edelweiss Financial Services Limited, India's leading diversified financial services company, has appointed Anil Sarin as CIO – Equity, Global Asset Management. The Global Asset Management Group (GAM) at Edelweiss encompasses the entire range of asset management services including Investment Funds and Credit Alternative Funds, Mutual Funds and Portfolio Management Services.
In this role, Anil will oversee the investment strategy & mentor long only equity funds across GAM and will report into Nitin Jain, CEO, Global Asset & Wealth Management. Anil will also be responsible for creating investment policy frameworks across Edelweiss Global Asset Management.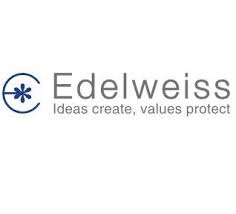 Anil comes with over 20 years' experience in Fund Management. Prior to joining Edelweiss, he was the Co-Founder of AQF Advisors, a start-up providing Asset Management services on an outsourced basis. He has also worked at Bessemer Venture Partners, as Managing Director & Partner. Anil started his career with SBI Mutual Funds after passing out from IMT, Ghaziabad. Post SBI Mutual Funds, he joined Birla Sun Life and grew from being a buy-side research analyst to a Fund Manager for the Birla IT Fund, Birla MNC Fund and Birla Tax Plan.
Earlier, Anil was also Co-Head, Equities at Prudential ICICI Prudential Mutual Fund, where he managed ICICI Prudential Mutual Fund's Dynamic Fund, Emerging Star Fund and Power Fund.
Anil has won multiple awards for fund management while at Birla Sun Life and ICICI Prudential AMC.