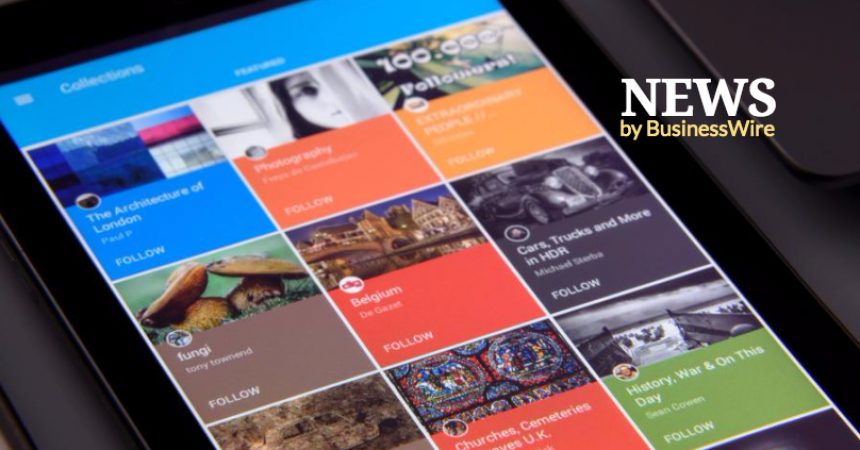 Drivezy Announces First Private ICO to Build Global Carsharing Marketplace
Indian peer-to-peer vehicle sharing platform Drivezy, announces the launch of its first Initial Coin Offering (ICO), to expand their footprint in the cars and bikes sharing Global marketplace. The move aims to disrupt the traditional way of how people purchase, use and sell vehicles.
Drivezy provides a platform that allows micro-ownership by connecting vehicle owners with customers to create a shared ecosystem for transportation. It allows customers to access cars at a fraction of the cost of owning them, and lets owners turn their vehicles into a revenue-generating asset. This, in turn, allows the value of vehicles to be shared amongst the entire community.
"Considering the rising cost of important assets and resources such as housing and transportation, I believe the future is a shared one", said CEO and Co-founder Ashwarya Pratap Singh, "With the visible disparity between average Indian income and the cost of buying a car, rentals and sharing have become the only way that most people can afford any kind of personal transportation."
In addition to the enormous growth of the sharing industry, another facet that Drivezy believes can change the current model of ownership is Blockchain, the technology driving Bitcoin. This technology allows individuals to transact value across the globe securely without the need for any intermediary party. Thereby, fuelling the growth of collaborative systems where all resources are shared by the members of the community.
"With the growing popularity of Bitcoin in India, we feel that this is the right time to open ourselves up to alternative means in the sharing economy. This ICO is a part of our vision to leverage the power of blockchain to build an open, secure and transparent technology to globalize the Indian car sharing marketplace," said Ashwarya. He added, "This system will lead to the creation of almost 10 Lakh micro-entrepreneurs."
The launch of ICO will allow Drivezy's investors to purchase cryptographic tokens which entitles them to a share of revenue, generated by rental transactions on the platform which has shown to generate ROI of 30%. Further details regarding the ICO may be found at www.rentalcoins.com.
Drivezy has 1,318 vehicles listed in four cities, a monthly GMV of over $950,000 per month and a 246% growth in unique customers over the last year.
The ICO will be launched in Japan at a Conference hosted by AnyPay. It will be a private offering to accredited investors only subject to regulatory restrictions.
AnyPay Inc. is a Japanese FinTtech company run by Drivezy investor and a serial entrepreneur Shinji Kimura. They will be providing ICO advisory support in terms of scheme structuring, token development and more.
"Drivezy is building something more than a simple sharing business; they are building a system that can unify the global sharing economy. I chose to support them as I believe that they have the knowledge and skill to accomplish their vision," Shini Kimura, CEO, Anypay said.

Founded in April 2015, Drivezy (formerly JustRide) was one among the few startups selected by the prestigious American startup accelerator Y Combinator for the 2016 summer batch and is backed by Google. The startup has drawn the interest of notable entrepreneurs and investors from Silicon Valley and abroad, including It-Farm, CrowdWorks, Das Capital, Adora Cheung, Kima Ventures, Susa, Axan, Justin Kan and Paul Buccheit.
About Drivezy
Drivezy, formerly known as JustRide, started operations in August 2015 and is the pioneer of peer-to-peer car and bike sharing in India. Backed by Y Combinator and Google, Drivezy's strategic approach is an efficient alternative to outright vehicle purchase for consumers and provides a revenue-generation opportunity for vehicle owners. The company was founded by Ashwarya Singh – Chief Executive Officer, Hemant Kumar Sah – Chief Technical Officer & Co-founder, Vasant Verma – Chief Operating Officer & Co-founder, Abhishek Mahajan – Co-founder and Amit Sahu – Co-founder. Headquartered in Bangalore, Karnataka, Drivezy currently operates in three other cities in India (Mumbai, Pune, and Mysore) and aim to expand to five additional cities by the end of 2017. Drivezy's key financing partners include Mahindra Finance, ICICI Bank, HDFC Bank, Sri Ram Finance, Cholamandalam, Axis Bank, Union Bank and Tata Motor Finance.

About AnyPay Inc.
AnyPay Inc. was founded in June 2016 by Shinji Kimura, a Japanese serial entrepreneur who previously led Atlantis Inc. and Gunosy Inc. AnyPay, Shinji Kimura's newest venture, is leading the new FinTech wave in Japan and currently provides 2 services, an online payment platform, AnyPay (https://anypay.jp), and a peer-to-peer payment app, Paymo (https://paymo.life). In September 2017, AnyPay has started an ICO advisory service.