Crusaders Technologies Unveils XJ-3900-A Air Purifier With 6 Filters
As pollution levels soar, gift your loved ones a healthy life this Diwali with the new XJ-3900-A Air Purifier, embedded with best in class air purification technologies
New Delhi, October, 2016: Crusaders Technologies, one of the leading manufacturers of Air Purifiers in India has rolled out, XJ-3900-A Air purifier with 6 filters to cleanse the indoor air from dust particles to toxic gases.
Since Diwali is around the corner and it being one of the occasions, when there is a huge increase in the air pollution levels, which increases our health risks. This enhances the issue of airborne diseases, including asthma, tuberculosis, influenza etc. To overcome such problems, Crusaders has introduced XJ-3900-A, a unique Diwali gift.
The state of the art air purifier leverages a combination of the best air purification technologies in the world including:
· Washable Pre Filter
· Carbon Filter with coconut shells
· HEPA Filter (MERV 17 grade for 0.3 micron)
· Tio2 Photo-catalyst Filter
· 15 UV LED Bulbs
· Negative Ions For freshness and immunity
XJ-3900-A, with its six stage purification mechanism also comes as a blessing for those suffering from chronic respiratory diseases like asthma, bronchitis and other air borne allergies, particularly during Diwali when pollution levels soar many folds.
Speaking at the event, Ankur Chawla, Director (Sales & Marketing), Crusaders Technologies India Pvt. Ltd. said, "With pollution levels growing at an alarming rate in the country, there has been a significant rise in the number of patients suffering from chronic air borne diseases. While festivals like Diwali hold a special importance among us, a surge in the pollution level on the day comes as a nightmare for such patients."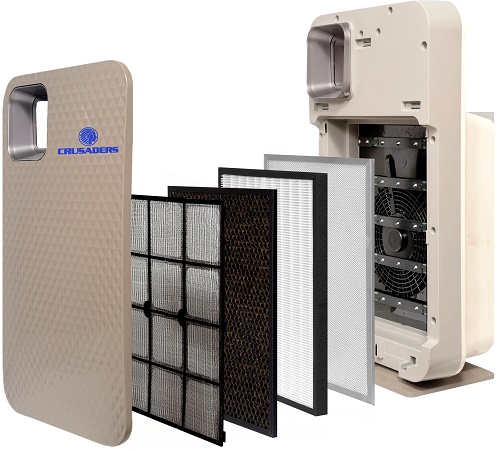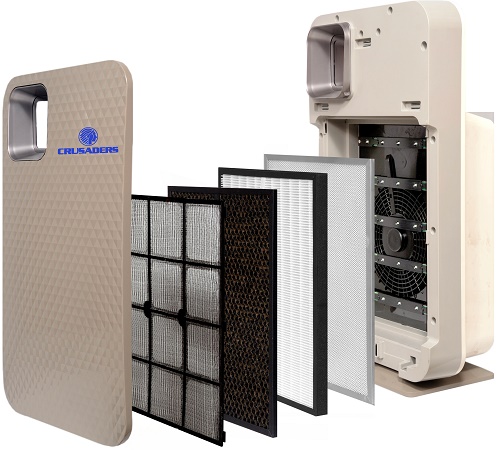 The purifier is ideal for big as well as small indoor areas including living rooms, master bedrooms, office spaces, hotels, pubs, restaurants etc. and can operate effectively for 850 square feet of space.
"We at Crusaders Technologies blend in the most sophisticated purification technologies in our offerings, which also go through comprehensive lab tests & quality checks to ensure a healthy and productive life to your loved ones" added Chawla.
Apart from cleansing the air from dust particles, XJ-3900-A also removes harmful smoke, odors, pollen & allergen, bacteria, viruses and dust mites from your home environment, while its inbuilt Photo-catalyst oxidation filter converts the toxic components in the air into innocuous compounds.
Specifications of XJ-3900-A:
· Washable Pre filter, Activated carbon filter, Hepa filter 0.3 micron, TIO2 Photocatalytic oxidation Filter, UV Lamp, Negative ions.
· Auto Mode Option to regulate speed based on the level of pollution.
· Pollution Sensors (Dust / Odor / Allergens)
· Up to 850 square feet area coverage
· 4 Speed Fan Motor
· Power consumption – 65W
· Weight – 7.2 Kg
· 1 Year Onsite Brand Warranty with complimentary services
Pricing and Availability:
XJ-3900-A has been competitively priced at INR 32,500 with a limited period festive discount offer of INR 27,000 (No Conditions Apply).
It is available on all leading e-commerce portals including Amazon, Flipkart and Snapdeal.