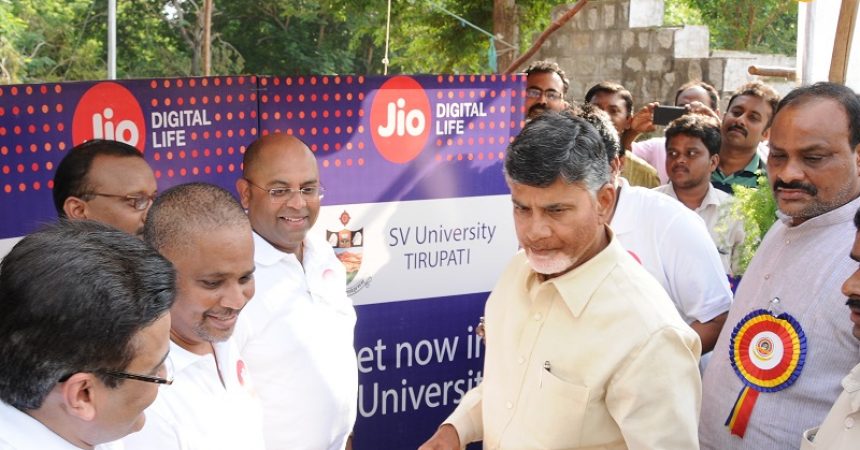 CM Chandra Babu Naidu Launches 'JioNet' High Speed Wi-Fi In SVU Campus
Tirupati, 2nd October 2016: Reliance Jio Infocomm Limited (RJIL), a subsidiary of Reliance Industries Limited (RIL), today launched 'JioNet' High-Speed Wi-Fi service in Sri Venkateshwara University (SVU) campus located in the Temple City of Tirupati, Andhra Pradesh.
This service was formally launched by Honourable Chief Minister of Andhra Pradesh Shri N Chandrababu Naidu at a public event organised in SVU campus. Using JioNet, CM connected with University Vice chancellor Shri Avula Damodaram and Registrar Shri M Devarajulu through Video Call. He also interacted with his friends S/Shri P.Subramanium Naidu, Subba Rayudu, Padmanabha Naidu, Subba Rao, Narayanappa Naidu, Koteswara Rao, R.Anand, P.S.Mururatnam and Gurumurthy who accompanied VC and Registrar.