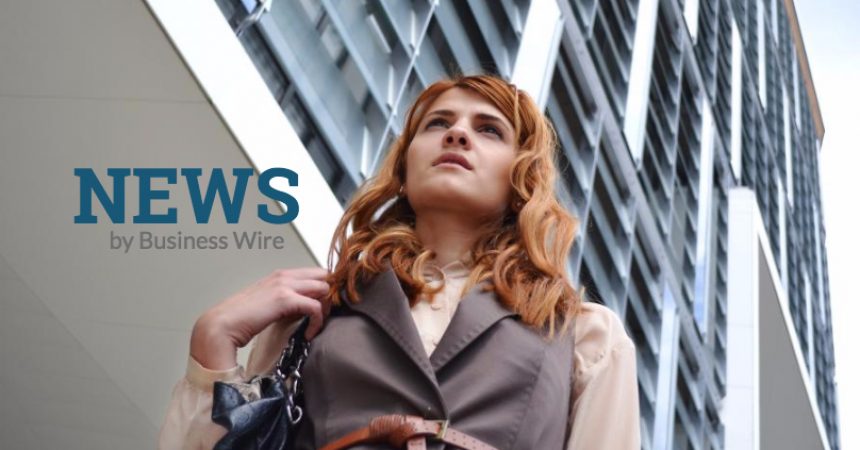 TransUnion Survey Reveals Credit Card Use is on the Rise among Indian Consumers
Credit card use appears to be on the rise among urban Indian consumers. Results of an online survey released today by TransUnion CIBIL reveals that 19 percent of urban consumers say it's likely they will apply for a credit card in the future.

TransUnion CIBIL, in partnership with leading global research provider YouGov Plc, surveyed 1,088 urban Indian adults online between 13 and 18 July, 2017. That population generally skews higher on household income and education compared with the total Indian population, suggesting a greater propensity for credit card use.

Still, the results demonstrate a clear increase in credit card use among urban Indian consumers over the last 12 months as more than half (57 percent) of credit card holders reported using their credit cards more often now than they did a year ago.

"Our survey shows that consumers today are confident using credit for daily purchases," said Mr. Hrushikesh Mehta, vice president and head of TransUnion CIBIL's Direct-to-Consumer business. "We are amazed by the growth of credit card usage in India and are glad to be able to offer information for consumers about responsible credit card usage, data diligence and credit-building."

Survey respondents reported various reasons for using their credit card. When asked to select all of the ways they have used credit cards in the last 12 months, 59 percent of the survey participants said that they used their credit cards to pay bills; 53 percent said they used them for large purchases; and 45 percent used them over other forms of payment to gain discounts and other rewards.

The research also shows that credit card usage varies demographically in India. The most common reason young adults ages 18-24 use credit cards over other forms of payment is because they don't like to carry cash, as almost one quarter (24 percent) noted in the survey, compared to 14 percent of credit card holders aged 45 years and older. Comparatively, the most common reason older adults ages 45 and up use credit cards over other forms of payment is more of a traditional use – because it enables them to make a purchase now and pay for it later (33 percent). Only 13 percent of those card holders aged 18-24 selected the same as their primary use for credit cards instead of other forms of payment.

Despite increased credit card reliance, not all Indian credit card holders are using their credit cards responsibly. For example, 29 percent said in the past 12 months, they spent more on the credit cards than they had budgeted and 20 percent said they have taken longer than planned to pay down credit card balances.

"Credit cards have a direct impact on one's credit score as they provide insight into how consumers make borrowing decisions," said Mr. Mehta. "Consumers who use credit cards must be vigilant about their CIBIL score. They must take time to understand how it works and how using their credit card affects their score each month."

To help maintain a healthy credit score and financial profile while using credit cards, Mr. Mehta offers the following resources:
Pay on-time and in full each month: Paying bills on-time and in full is one of the main contributors to healthy credit. A surprising 56 percent of survey respondents incorrectly believe that making the minimum credit card payment each month will have a positive effect on their CIBIL score. In fact, making only the minimum payment can have a negative effect on credit, as an increase in the current balance on the card over time is an indication of an increased repayment burden.
Use caution when closing accounts: About half (48 percent) of survey respondents falsely believe that closing unused credit accounts will have a positive effect on their CIBIL score. In reality, however, the effect of closing old accounts on your CIBIL score is not that simple. The impact of closing a credit card account depends in large part on the percentage of available credit the card provides and the length of credit history associated with the account. So, closing a card that represents a long credit history, or a large portion of available credit, may have a negative impact on your score.
Keep a close eye on your credit card bills: The additional attention to your bills can help you catch any charges you don't recognize on your statements, which could be fraudulent charges. Not only will this help you detect fraud early, but checking your credit card bills regularly will help ensure you are spending within your means.
Check credit reports for inaccuracies: New credit card users should get in the habit of checking their credit regularly. Doing so can help them spot any unusual or potentially fraudulent activity, and also learn how good credit management affect their credit score. TransUnion CIBIL offers one free credit report and score annually, and consumers can purchase additional subscriptions on the TransUnion CIBIL website at cibil.com.
About the Survey

All figures, unless otherwise stated, are from YouGov Plc. Total sample size was 1,088 adults. Fieldwork was undertaken between 13/07/2017 – 18/07/2017. The survey was carried out online and all figures are based on self-reported responses among the survey respondents. The figures have been weighted and are representative of the urban population of adults in India (aged 18+). All results are based on a sample and are therefore subject to typical statistical errors of +/- 3 percentage points with a 95% level of confidence.

About TransUnion CIBIL – Consumer Interactive

Consumer Interactive is the direct-to-consumer division of TransUnion CIBIL, India's largest credit information company with one of the country's most comprehensive collections of consumer information. Our mission is to help Indian consumers access and understand the opportunities that lead to a higher quality of life by providing them with means to appreciate and manage their credit. This is achieved through a confluence of data and internet-based tools that provide consumers the most accessible, accurate credit information and promote financial literacy, inclusion and protection. We believe in the power of information to help individuals make better and smarter decisions so they can achieve their personal financial goals while contributing to the development of a stronger economy.

We call this Information for Good.

To learn more about TransUnion CIBIL – Consumer Interactive please visit cibil.com