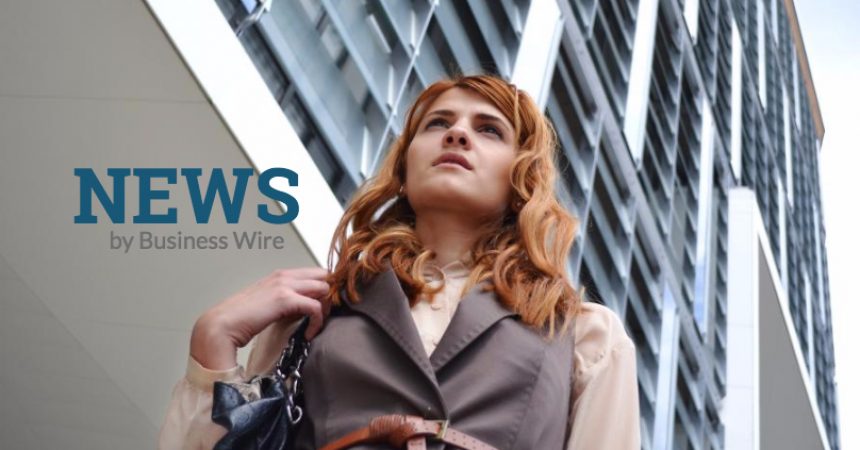 Simply Braces Start-up Clinic Raises USD 1 MN Pre-Series A Funding
Simply Braces, the one-stop solution for all your concerns regarding crooked and buck smiles is coming near you!
Simply Braces is specialty (orthodontic) braces clinic that helps create a perfect smile by providing an array of affordable yet high-quality services. We are known for the best state of the art treatment and provide the latest in technologies for all orthodontic procedures which include invisible braces (both lingual and aligners) at astonishingly low prices.
With the latest techniques in orthodontics treatment which is meant for all age groups including children, teenagers and even senior citizens, our centers have inbuilt X-ray machines (lateral cephalogram and OPG) along with special intra oral scanners which makes it possible to walk into our center and put on braces within an hour. Yes, you read that correctly!
Redefining your Orthodontist Experience
Our clinics have the most exclusive lingual matrix and smile align lab patented systems which makes us one of the most technologically advanced labs in entire India.
The founder of Simply Braces, Arpi Mehta states, "We strive to make treatment more comfortable, convenient and affordable for patients as well as increase the orthodontists' efficiency."
At Simply Braces, we aim to deliver the best quality at the most affordable rates. We are offering services at less than half of the average market charges. Yet our panel of doctors comes with a minimum 10 to 15 years of experience in the field of dentistry. With four successful centers in Dadar, Vile Parle, Borivali and Ghatkopar we aim to set up 20 such specialized clinics in Mumbai to offer the best treatment at affordable rates to every part of Mumbai, and thereon India.
We ensure that our instruments and equipment are well-sterilized to prevent contamination. We follow strict infection control protocols to provide our patients with the best treatment possible.
Simply Braces is also known for its convenient and friendly appointment systems. Our panel of expert dentists is friendly and warm and offer treatments based on the dental needs of the patient.
Our panel of doctors includes:
Dr Arpi Mehta, a certified lingual orthodontist who has trained under the pioneer and father of lingual orthodontics Dr Didier Fillion in Paris and Geneva
Dr Manjul Jain, a certified lingual orthodontist certified from Germany, and the inventor of CAD/CAM based customized 3d-lingual system
Dr Pravin S Shetty, the inventor of CAD/CAM based customized 3d-lingual bracket system and the Managing Trustee & Director of the Vasant Dada Patil Dental College & Hospital & Institute of Post-Graduate Studies
Dr Anirudha Kale (Invisalign and lingual certified) is the founder member of the Lingual Orthodontic Society of India- Dr Kale has been the Assistant Editor of the Journal of Indian Orthodontic Society and Convener of the Bombay Orthodontic Study Group
Dr Tushar Hegde is a pioneer and an invisible braces expert in India who has transformed the lives of thousands of patients. He is the Director of 'Locus Lingual Orthodontic Institute & Laboratory'
Simply Braces presently endeavors to create India's first chain of exclusive orthodontic care centers starting with Mumbai. Their vision is to provide excellent yet affordable orthodontic care using superior technology systems to every stratum of the Indian society.
Know How Lingual Matrix Started
Invisible braces are still not a part of any of the University Masters curriculum programs. Dr Pravin S Shetty and Dr Manjul Jain from Simply Braces travelled across the globe to know about this dental technique.
Let us delve a little further to help you understand our journey! As narrated by Dr Manjul Jain and Dr Pravin Shetty:
As mentioned earlier, we decided to travel extensively to learn this technique. Finally, in the years 2002 and 2006 respectively, we learned about it from international faculty.
We realized the numerous problems associated with the 'innovative' technique and felt the need to improve the invisible braces system after treating many patients in our respective clinics. These problems led to a decrease in the popularity of the invisible braces. We could not embrace the braces in our practices as it was too expensive to be tried even on trial basis. Armed with international knowledge and local problems and prohibitive overseas cost, we embarked on a journey to find better solutions.
From 2008 through 2011, we spent sleepless nights with a single mission in mind; to provide a simple, better and cost-effective solution to our patients.
We tried to teach orthodontics to automobile engineers and highlight the importance of manufacturing the 4 mm cube parts with accuracy. This was certainly a challenge and a nightmare for some of us!
With the help of a few CAD/CAM engineers, we decided to learn the software and managed to combine a few off-the-shelf software. All this resulted in a high-end digital production facility which converged to fetch us our first patent on the customization procedure of invisible braces.
All these efforts not only broke the norms, but made a whole new versatile system which let us incorporate custom designs in the system. The combination of clinical work and a hardcore development work on CAD/CAM got us international recognition and today, our system has been accepted globally.
Lingual Matrix has changed orthodontia to a large extent. Earlier, the adults requiring braces missed their treatment when they were young due to financial constraints and are missing their treatment now because of technological constraints.
Now, the innovation from lingual matrix not only offers them quality invisible braces but also international systems at highly affordable rates which are performed by extremely experienced and skilled orthodontists.
"We are pleased to be able to provide services to the residents of Mumbai and wish to extend these to other cities in India in the near future, not to leave out two-tier cities too," says Dr Arpi Mehta, founder of Simply Braces.