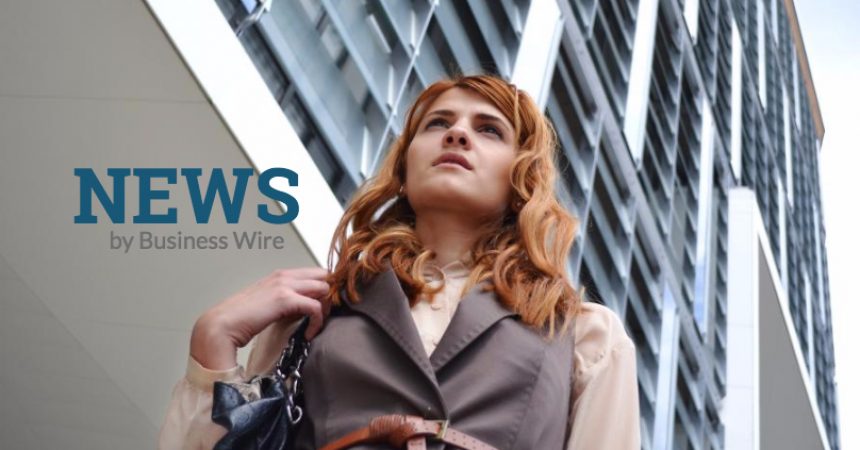 SBI Launches Credit Certification in Collaboration with Moody's Analytics
The State Bank of India (SBI) and Moody's Analytics announced their collaboration to provide bank-wide credit certification to SBI's employees enabling them to source, appraise and monitor loans faster. The initiative enhances SBI's market-leading credit curriculum with the globally recognised expertise of Moody's Analytics. The programme also addresses the Reserve Bank of India's (RBI) mandate for financial institutions to certify the proficiency of all staff in credit management via an accredited institution.
This press release features multimedia. View the full release here: http://www.businesswire.com/news/home/20171010006075/en/
Mr. Prashant Kumar, Deputy Managing Director, State Bank of India (SBI), and Mr. Ari Lehavi, Executive Director, Moody's Analytics, launch a collaboration between SBI and Moody's Analytics to provide bank-wide credit certification to SBI's employees. (Photo: Business Wire)
On the announcement, Mr. Prashant Kumar, DMD & CDO, SBI said, "The collaboration with Moody's Analytics will help to enhance our employees' ability to source, appraise and monitor loans. It will also speed up the process in more efficient manner. This programme is directly aligned with our bank's goals, and our employees look forward to obtaining a world-class certification from Moody's Analytics."
The Moody's Analytics Certificate in Commercial Credit (CICC) has been adapted to India's banking sector with the help of former SBI officials and leading industry experts.
Mr. Ari Lehavi, Executive Director at Moody's Analytics, said, "We are honoured to work with SBI to help enhance its employees' expertise in credit assessment. We look forward to a long-lasting partnership with an organisation that shares our commitment to excellence in all aspects of credit lending and risk management."
To set a common standard of proficiency among professionals at India's financial institutions, RBI issued guidelines on 26 April 2017 mandating certifications for specialised banking functions. RBI has accredited Moody's Analytics certifications in the area of Credit Management.
About State Bank of India
State Bank of India (SBI) the largest commercial bank in India in terms of assets, deposits, profits, branches, customers and employees. The bank has a deposit base of 26.02 lakh crore with CASA ratio of 43.81%. As on June 30, 2017, SBI has an extensive network, with over 23 thousand branches in India and 194 offices in 35 other countries across the world in all time zones. It has a strong network of more than 59 thousand group ATMs. With more than 2.73 lac employees it caters to a customer base of more than 42 crore which includes nearly 2.3 crore Mobile Banking users, over 4 crore Internet Banking users, 1.07 crore State Bank Buddy users. As on March 31, 2017, the bank has installed more than 6 lac PoS terminals, capturing a little over 22% of market share and 34.5 crore State Bank Debit Card holders. SBI has the highest number of Facebook followers across all banks in the world. SBI's non- banking subsidiaries / joint ventures are market leaders in their respective areas and provide wide ranging services, which include investment banking, life insurance, general insurance, mutual funds, credit cards, factoring services, security trading, etc making the SBI Group a truly large financial supermarket and India's financial icon.
About Moody's Analytics
Moody's Analytics helps financial and risk professionals worldwide respond to an evolving marketplace with confidence. The company offers unique solutions for measuring and managing financial and risk performance. Moody's Analytics is a subsidiary of Moody's Corporation (NYSE: MCO). Moody's Corporation also includes Moody's Investors Service as its separate ratings subsidiary. Moody's corporation reported revenue of $3.6 billion in 2016, employs approximately 11,500 people worldwide and maintains a presence in 41 countries. Further information is available at moodysanalytics.com.
View source version on businesswire.com: http://www.businesswire.com/news/home/20171010006075/en/

MULTIMEDIA AVAILABLE :
http://www.businesswire.com/news/home/20171010006075/en/