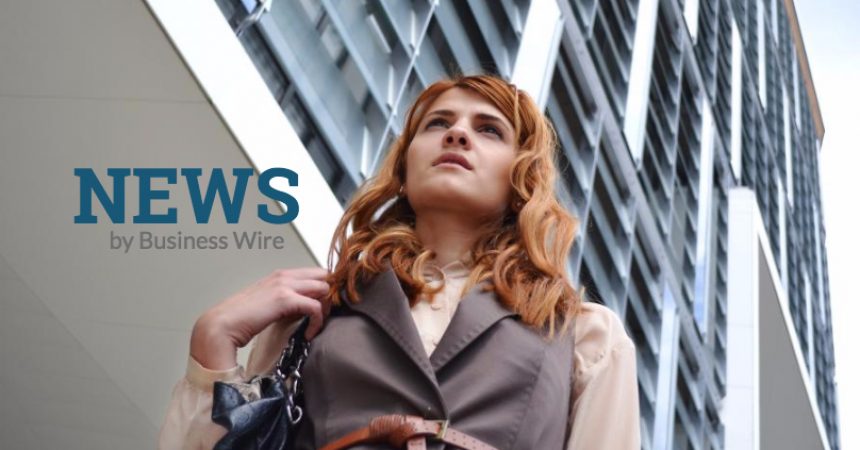 Salesforce Releases New Research on the Salesforce Economy – Creating 3.3 Million New Jobs and USD 859 Billion in New Business Revenues Worldwide by 2022
By 2022, Salesforce partner ecosystem will gain $5.18 for every dollar Salesforce earns
The Salesforce Economy's largest net gain in industries will be in financial services and manufacturing, creating $164 billion and $159 billion, respectively, in new business revenues by 2022
In India alone, Salesforce will create over 1.1 million jobs and contribute $17.2 billion in new business revenues to the Indian economy by 2022
Salesforce (NYSE: CRM), the global leader in CRM, today announced new research from IDC detailing how Salesforce and its ecosystem of customers and partners will drive 3.3 million new jobs and more than $859 billion in new business revenues worldwide by 2022[1]. In India, Salesforce will create 1.1 million direct and indirect jobs contributing $17.2 billion in new business revenues to the Indian GDP by 2022. Last year, for India IDC forecasted the Salesforce Economy would create 500,000 jobs and $4.2 billion in new revenues by 2020.[2] By 2022, the Salesforce partner ecosystem in India will gain $5.6 for every dollar Salesforce makes. Globally, the Salesforce Economy's largest impact on industries will be in finance, with the forecasted creation of 584,995 new jobs and $164 billion in new business revenues by 2022.
According to IDC Research, the new findings demonstrate the benefits of cloud computing by permitting an increase in IT innovation, which in turn supports business innovation that leads to accelerated development schedules, faster project completion, shorter time to market for new products, and lower operational costs. Cloud computing is currently growing at a much faster pace than IT as a whole. Annual growth is forecast at 17 percent, anchoring investments in products and services supporting digital transformation projects that will reach $2 trillion by 2020.
"The Salesforce economy report reinstates our commitment to the Indian market, creating over 1.1 million jobs. This will produce a cascading effect significantly contributing to the growth of the Indian economy," said Sunil Jose, Senior Area Vice President & Country Leader, Salesforce India. "As the pace of change accelerates, organisations are transforming digitally and we want Salesforce to be at the heart of this revolution democratising digital transformation."
Because organizations that spend on cloud computing subscriptions also spend on ancillary products and services, from additional cloud subscriptions and professional services to supporting software, hardware, and managed services, the Salesforce ecosystem in 2017 is nearly four times bigger than Salesforce itself. By 2022 it will be more than five times bigger. IDC estimates that in 2017 for every dollar Salesforce will make, the ecosystem will make $3.67 and will reach $5.18 by 2022. By 2022, Salesforce will drive nearly 5 million indirect jobs, which are created by spending in the general economy by the people filling the 3.3 million direct jobs.
Impact of Industry Innovation and Investment
In this report, IDC looked at how the Salesforce economy will impact revenue and job growth for six specific industries.
Financial Services industry will gain $163.7 billion in new revenues and 584,995 new jobs will be created by 2022.
Manufacturing industry will gain $159 billion in new revenues and 638,296 new jobs will be created by 2022.
Retail industry will gain $92.6 billion in new revenues and 401,355 new jobs will be created by 2022.
Comms and Media industry will gain $89.8 billion in new revenues and 360,451 new jobs will be created by 2022.
Healthcare and Life Sciences industry will gain $68.2 billion in new revenues and 244,096 new jobs will be created by 2022.
Government industry will gain $50.9 billion in new revenues and 221,640 new jobs will be created by 2022.
The Power of the Salesforce Ecosystem
The Salesforce ecosystem is the key growth driver of the Salesforce Economy.
The ecosystem includes thousands of partners, including ISVs and consultants; four million developers; a community of 2.5 million 'Trailblazers' — individuals and companies who use Salesforce to drive innovation, transform their companies, and grow their careers;

more than 400 local, industry, and special interest User Groups; and more than 200 Salesforce MVPs, prolific product experts and brand advocates.

The Salesforce AppExchange, the world's largest enterprise cloud marketplace, is home to more than 4,000 solutions that have been installed more than five million times.

Today, 87 percent of Salesforce customers and 89 percent of the Fortune 100 are using AppExchange apps.

Trailhead, Salesforce's interactive, guided and gamified learning platform, allows anyone to learn the skills that empower them to land a job in the workforce of the future. To date, Trailblazers have earned four million badges for completing trails. In addition, more than 300,000 job postings ask directly for Salesforce or Salesforce-related skills; and the average salary for Salesforce or Salesforce-related job openings is more than $80,000 annually. Indeed, the world's #1 job site, found that two of the top ten jobs in its 2017 ranking were related to Salesforce: #4 Salesforce Administrator, #6 Salesforce Developer.
Additional Resources
IDC Methodology
Since 2002, IDC has maintained an internal tool called the IDC Salesforce Economic Impact Model, which takes inputs from IDC's market research on IT spending, exchange rates, and vendor market share, along with public inputs such as GDP, tax rates, and overall labor force from other sources. The output of the EIM is IT company and employee counts by geographic region. In 2009, IDC added inputs for spending on cloud computing, percentage of IT resources available for innovation (the rest used on legacy system support and upgrades), and business revenue as a multiple of GDP per country.
The Salesforce Economic Impact Model is an extension to IDC's IT Economic Impact Model. It estimates Salesforce's current and future share of the benefits to the general economy generated by cloud computing, and it also estimates the size of the ecosystem supporting Salesforce using IDC's market research on the ratio of spending on professional services to cloud subscriptions; the ratio of sales of hardware, software, and networking to spending on public and private cloud computing; and the ratio of spending on application development tools to applications developed. Note that the ecosystem may include companies that are not formal business partners of Salesforce but that nevertheless sell products or services associated with the Salesforce implementations.
---
[1]
Source: IDC white paper, October 2017, "The Salesforce Economy Forecast: 3.3 Million New Jobs, $859 Billion New Business Revenues to Be Created from 2016 to 2022" Ecosystem includes all companies that provide the products and services that surround a Salesforce implementation.
[2]
Source: IDC white paper, August 2016, "The Salesforce Economy: Enabling 1.9 Million New Jobs and $389 Billion in New Revenues over the Next Five Years."
About Salesforce
Salesforce, the global CRM leader, empowers companies to connect with their customers in a whole new way. For more information about Salesforce (NYSE: CRM), visit: www.salesforce.com.
Any unreleased services or features referenced in this or other press releases or public statements are not currently available and may not be delivered on time or at all. Customers who purchase Salesforce applications should make their purchase decisions based upon features that are currently available. Salesforce has headquarters in San Francisco, with offices in Europe and Asia, and trades on the New York Stock Exchange under the ticker symbol "CRM". For more information please visit http://www.salesforce.com, or call 1-800-NO-SOFTWARE.