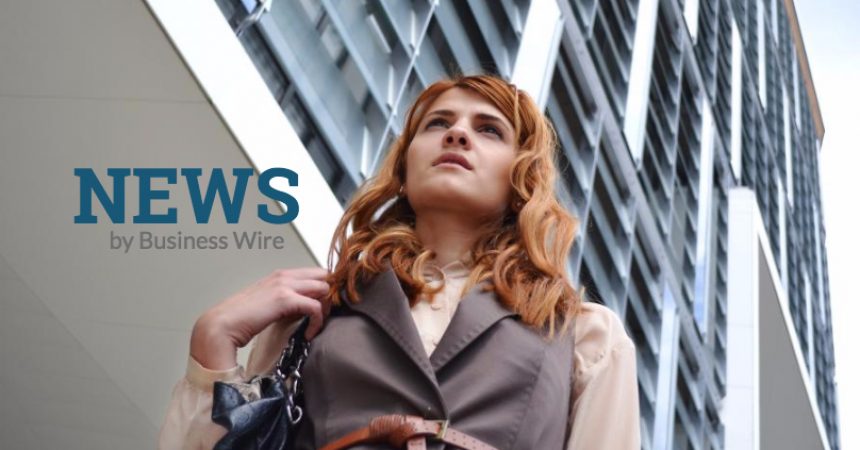 OGPL Reports Robust 9MFY18 Results with Highest ever 9M EBITDA of Rs. 287 crore
Orient Green Power Company Limited (OGPL) a leading independent renewable energy-based power generation company in India has announced its results for the quarter and nine months ended December 31, 2017.
Delivers Turnaround in Financial Performance (All figures in Rs. Crore)
TOTAL
9M FY18
9M FY17
%
REVENUES
389
385
1%
EBITDA
287
271
6%
EBITDA%
74%
70%
+400 bps
EBIT
180
147
23%
EBIT%
46%
38%
+800 bps
PBT
3
(52)
106%
PBT%
1%
(14%)
+1,500 bps
Note: 9MFY18 numbers include the performance of the loss making Biomass Segment which has been included up to Sept 7, 2017 being date of agreement for sale. Profitability of Wind Business is superior to reported numbers.

Commenting on the performance, Mr. S. Venkatachalam, MD & CEO – OGPL, said: "FY18 has been a turnaround year for the business. Strong growth and a revival in profitability have been made possible by improved grid availability and significant reduction in Finance Costs.

We have completed the sale of the loss making biomass business to a Group Company during the third quarter. This will reduce overall debt by over Rs. 300 crore along with over Rs. 50 crore of accumulated losses. The resultant OGPL will be a wind based Independent Power Producer with a portfolio of 425MW at attractive tariffs.

Our focused efforts to reduce interest costs have received a significant boost with the transfer of biomass debts as well as refinancing of a large tranche of debt in the wind business. Lastly, a dramatic improvement in REC volumes in the months of November and December, 2017 has enabled us to monetize a large part of our inventory further enhancing our financial position. The combination of these factors has already resulted in strengthening of cash flows over the last two years even as the company has delivered an elevated and sustainable level of profitability.

With a leaner business model, rationalization of debt and finance costs, continued impact of strategic initiatives supported by tailwinds in the form of improved macros and favorable demand for RECs, we are confident that we would be able to maintain the current momentum in the business and accelerate value creation for our stakeholders."

Performance Update
Wind Business – Strong revenue traction & revival in profitability on the back of improving macros & timely onset of wind season

Better wind availability and grid infrastructure during 9MFY18 resulted in higher revenue and unit generation; higher by 9% & 1% on an yearly basis
There has been a marked improvement of Grid Availability at approximately 95% in Tamil Nadu over the last 12-15 months. With systems in place and the North-South grid getting strengthened to ensure that more surplus power can flow to other states, the Grid evacuation percentages can only improve further
Grid availability in Andhra Pradesh and Gujarat where OGPL's other turbines are located regularly clocks 99%

Reduction in Finance costs and Debt Rationalization have resulted in stronger cash flow generation

Finance Cost is lower by Rs. 22 crore from 199 crore in 9MFY17 to Rs. 177 crore in 9MFY18, a decline of 11% yoy
Refinancing of debt at lower interest rates with longer tenures has improved cash flow generation. FY18 to be second consecutive year of cash profit and OGPL is on course to deliver more than double cash profit in FY18 compared to Rs. 25 crore of cash profit in FY17

Revival in Renewable Energy Certificates (REC) trading has aided the turnaround

Sharp spike in trading of RECs during 9M FY18 – trading volumes on energy exchanges are at all time high
OGPL has already recorded it's best ever REC revenues of Rs. 65 crore in YTDFY18 with trading in Q4FY18, traditionally the strongest quarter, yet to be concluded
Sold 4.45 lacs RECs in 9M FY18 – have liquidated a large part of REC inventory – monetization of REC inventory is further enhancing its financial position

Completed sale of 8 Biomass Assets to Subsidiary of SVL Ltd:

Concluded sale of 8 biomass units to Janati Bio Power Pvt. Ltd on Dec 31, 2017; Sale of remaining units, which has already been initiated, remains on track
Transfer of debt to buyer along with assets sold and proceeds from sales to result in moving out of biomass related debt of ~Rs. 330 crore along with writeback of Rs. 50 crore of accumulated losses
OGPL emerges as a pure wind power generation company with a portfolio of 425MW at attractive tariffs

Outlook remains favourable with macro tailwinds and momentum from strategic initiatives to help sustain performance

Sustained grid availability to ensure consistent power generation, expected to grow units generated and revenues from power sales; have long term power supply agreements in place at attractive tariffs and are set for upward revision in tariff on agreed timelines
Have completed refinancing for one tranche of loan amounting to Rs. 100 crore at a reduced rate of 12.75% from 18% p.a. resulting in reduction in interest cost of Rs. 5 crore p.a. In active discussions with banks for refinancing debts to the tune of Rs. 1,000 crore to a single digit interest rate from current average cost of debt of ~13%. Combination of these initiatives expected to further reduce annual interest expense by Rs. 30 – 35 crore
In addition to expected reduction in finance costs; lower depreciation due to sale of biomass assets coupled with recent initiatives aimed at improving cost efficiencies will aid in delivering higher profitability
Safe Harbour
Some of the statements in this press release that are not historical facts are forward-looking statements. These forward-looking statements include our financial and growth projections as well as statements concerning our plans, strategies, intentions and beliefs concerning our business and the markets in which we operate. These statements are based on information currently available to us, and we assume no obligation to update these statements as circumstances change. There are risks and uncertainties that could cause actual events to differ materially from these forward-looking statements. These risks include, but are not limited to, the level of market demand for our services, the highly-competitive market for the types of services that we offer, market conditions that could cause our customers to reduce their spending for our services, our ability to create, acquire and build new businesses and to grow our existing businesses, our ability to attract and retain qualified personnel, currency fluctuations and market conditions in India and elsewhere around the world, and other risks not specifically mentioned herein but those that are common to industry.