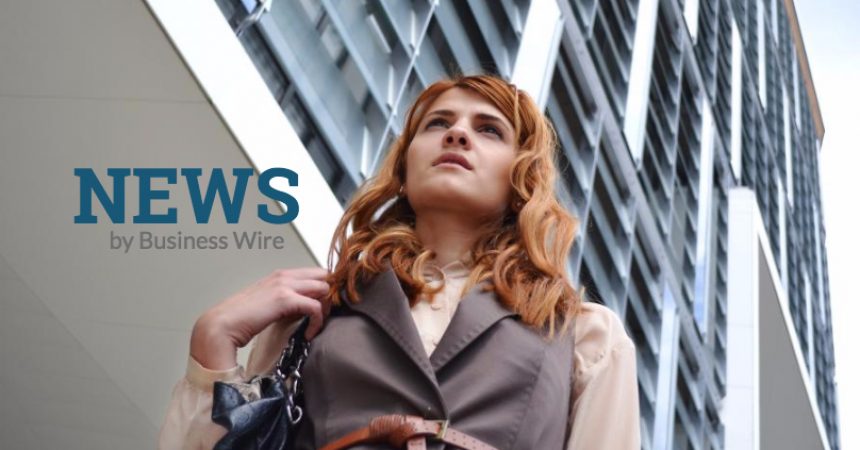 Max Ventures and Industries Ltd. Q1 FY18 Standalone PAT at Rs 60 Cr.; New Businesses Progress Well
Max Ventures and Industries Ltd (MaxVIL) today announced its Standalone Financial Results for the first quarter ended June 30, 2017. In Q1 FY 2018, MaxVIL has reported a Net Profit After Tax of Rs. 60 Crores on a Standalone Basis, aided by a gain on stake sale of its subsidiary Max Speciality Films (MSF).
The Board of Directors of MaxVIL also noted the status of key business initiatives and achievements in the previous 12 months since the listing of equity shares of MaxVIL. The shares were listed at BSE and NSE on Jun 22, 2016.

Max Ventures and Industries Limited (MaxVIL) is the newest listed entity in the Max Group. It was formed after the erstwhile Max India was demerged into Max Financial Services Limited, Max India Limited and Max Ventures and Industries Limited. MaxVIL has four distinct business verticals Max Speciality Films (Manufacturing), Max Estates (Real Estate), Max Learning (Education) and Max I. (providing intellectual and financial support to high-potential start-ups/ early growth stage companies).

Max Speciality Films Limited (a material subsidiary of MaxVIL)

Toppan Printing Co. Ltd, Japan (Toppan) has become a joint venture partner in Max Speciality Films Limited (MSFL) by acquiring a 49% stake in the company on a fully diluted basis through a mix of secondary sale by MaxVIL and primary share issuance by MSF. MaxVIL has transferred 35.84% equity of MSFL for INR 145.41 crore to Toppan. In addition, MSFL has issued and allotted 13.16% equity share to Toppan for INR 53.36 crores.
MSFL is undergoing a capacity expansion by setting up an additional Line for manufacture of BOPP films (Line 5), with a capital investment of Rs. 250 crores. This line will increase production capacity from 45,000 tonnnes per annum to 75,000 tonnes per annum. Line 5 is expected to commence commercial production in first quarter of FY 2019.
Max Estates Limited (MEL)

Villa Development Project (Dehradun, Uttarakhand): MEL's inaugural project on Rajpur Road at Dehradun (Uttarakhand) comprises luxury, bespoke villas. MEL has pre-sold 20% of inventory prior to formal launch of the project. The project is likely to completed and delivered to its customers during second quarter of FY 2018-19.
Commercial Tower at NCR

: A commercial tower project, called Max Towers, with a total developable area of 6,00,000 sqft. on a land parcel of 3,352

sqmt

. has been acquired by MEL through

a SPV.

Some

floorplate

of Max Towers has been purchased by various Max Group entities. The project is strategically located on Delhi-Noida-Delhi

expressway

(DND), near South Delhi, and is part of a larger project – Delhi 1. Upon completion, Max Towers is envisioned to become the most admired office development in Delhi – NCR.

Office Space redevelopment – Okhla, New Delhi

: MEL, subject to necessary approvals, has an opportunity to redevelop an industrial plot with 1,40,000 sq. ft. of

developable

area at Okhla Phase 3 (South Delhi) under an asset light model of development. The project is likely to commence during next quarter of FY 2018 and will be completed in 36 months.
Max I. Limited

Investment in Azure Hospitality Pvt. Ltd. (Azure): MaxVIL made investment in Azure, which owns and operates Mamagoto, a mid-scale casual dining restaurant chain and Speedy Chow/Roll Maal, a quick service restaurant (QSR) format for Indian & Chinese street food and an Institutional Catering Service. Azure Hospitality has also acquired the 'Dhaba' brand which is a fine dining north Indian cusine restaurant. MaxVIL has recently invested an additional Rs. 37 crore as a part of the second round of fund raising by Azure for its expansion in domestic and international markets.
Investment in FSN E-Commerce Ventures Private Limited (FSN): MaxVIL acquired approx. 2% equity stake, at fully diluted basis in FSN. The company is engaged in selling cosmetic products and personal and homecare accessories in India through an e-commerce and offline retail platform called 'Nykaa'.
About Max Ventures and Industries Limited

Max Ventures and Industries, is the holding company of Max Speciality Films, an innovation leader in the Speciality Packaging Films business. In addition to manufacturing, the Company also serves as the Group's entrepreneurial arm to explore the 'wider world of business', especially taking cues from the economic and commercial reforms agenda of the present Government, including 'Make in India', 'Skill India', 'Digital India', among others. With this vision, MaxVIL has incorporated three new subsidiaries, which are Max Estates, the real estate arm of the Max Group with the vision to bring the Group's values of Sevabhav, Excellence and Credibility to the Indian real estate sector, Max I. Limited, a fully owned special purpose vehicle, will facilitate Intellectual & Financial Capital to promising and proven early-stage organizations across identified sunrise sectors and Max Learning Limited, which is focused on the education sector.

MaxVIL is listed on both the Bombay Stock Exchange as well as the National Stock Exchange. As on date, MaxVIL has 7,24,33,552 outstanding shares at a face value of Rs 10 per share. The current promoter shareholding in MaxVIL is 38.21%.

About Max Group

The Max Group is a leading Indian multi-business conglomerate with a commanding presence in the Life Insurance, Health & Allied businesses and packaging sectors. In FY2017, the Group recorded consolidated revenues of Rs. 16,798 Cr. It has a total customer base of 9 million, nearly 240 offices spread across India and people strength of 22,500 as on 31st March 2017. The Group's investor base includes marquee global financial institutions such as Goldman Sachs, KKR, IFC Washington, Fidelity, Vanguard, Ward Ferry, New York Life, Wasatch and Invesco.

The Max Group comprises three holding companies, namely Max Financial Services, Max India and Max Ventures & Industries
For further information, please visit:
Max Group: www.maxgroup.net
MFS: www.maxfinancialservices.com
Facebook: https://www.facebook.com/themaxgroup
Twitter: https://twitter.com/maxgroup
---
[1] Comprises of capital gain