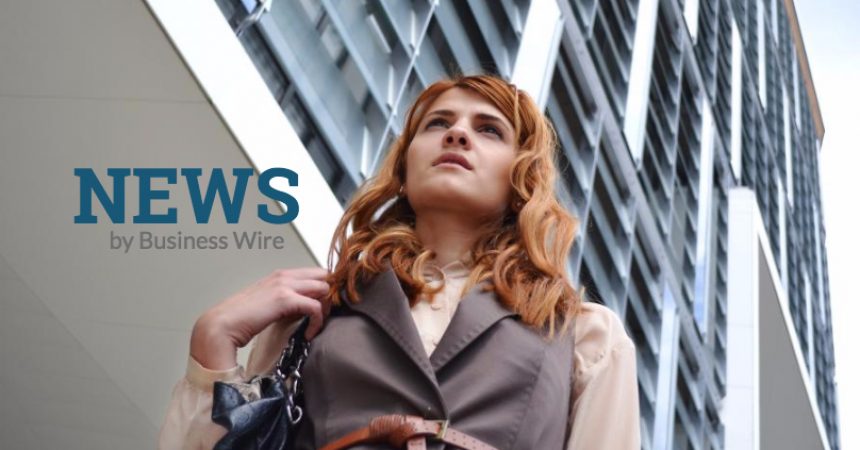 Max Life Insurance Takes Another Leap in Customer Centricity
Through yet another customer first initiative, Max Life Insurance, one of the leading life insurers of India, has been able to reduce the unclaimed overdue amount to customers to just Rs. 50 cr. as on 31st March 2017 as compared to Rs. 213 cr. a year ago. This is possibly lowest in Industry wherein Unclaimed Overdue to the customer has increased to Rs. 10,469 Crores as on March 17. Over the last five years, Max Life Insurance has recorded average reduction of 25%. This substantial reduction assumes greater significance in the light of average 51% increase in unclaimed overdue at the industry level. In fact, 22 other private players have recorded increase in unclaimed overdue with Max Life Insurance is the only exception. Unclaimed overdue is customer monies that remain unpaid due to a variety of reasons and is ultimately a loss to the customer which is not in the spirit of trust bestowed upon Life Insurance companies by customers.
Commenting on the achievement, Mr. Prashant Tripathy, Sr. Director & Chief Financial Officer said, "As a customer centric organisation we always look for opportunities to delight our customers. Internal data analysis revealed that only 1/4th of our customers were banking their cheques within one month of despatch of cheques. Of the total unclaimed overdue, 75% was related to cases where cheques were issued more than 6 months back. This analysis made us deep-dive into the root cause of the problem and come out with an effective solution. As an organisation where customer is core to all our strategies and initiatives, it was important for us to take immediate corrective actions to maximize benefits to our policyholders"
The root of the problem lies in lower customer contactability and bank account details not being updated by customers. It is coupled with fact that banking penetration in India is low, a large number of bank account being dormant and limited use of electronic payments. A cross-functional team having members from finance, distribution, and operations team were formed in Max Life Insurance to come out with solutions that are easy to execute and serve the customer need of timely payment of what is due to them.
Within the first year of implementation of this change in process, Max Life Insurance has been able to bring about a reduction in the unclaimed overdue amount to just Rs. 50 cr. and will continue to work completely wipe it out over the next few years.
Unclaimed overdue monies not only inflated funds under management for life insurance companies but also provided them with investment income which belongs to no policyholder. Hence, accumulation of such unclaimed monies was not a problem, clearance of which will not be a priority of Insurance companies.
Sharing his views the on regulations that will help drive proper utilization of the unclaimed funds made available by the Life Insurance Industry, Mr. Mandeep Mehta, Sr. Vice President & Financial Controller, Max Life Insurance said "IRDAI regulations in this regard will go a long way in keeping business of Life Insurance transparent, which is very important to deliver promise of financial assurance.More recently Ministry of Finance has asked Insurers to deposit long overdue unclaimed monies to Senior Citizen Funds. This Fund will be available for making payments to legitimate customers as and when they approach insurers. It will ring fence unclaimed money but still leaves a much to be done by Industry to not only segregate such funds but avoid accumulation by establishing necessary practices, keeping customer interest in the forefront."
The achievement reiterates Max Life's customer first approach. The mammoth project involved tracing and approaching customers with their long forgotten money, which they were not even expecting. This not only helped in reinforcing customer trust in life insurers but also assured that Max Life's customers feel financially secure and are treated fairly. The success of this project has given a clear message to the customers that, Max Life cares for them.
About Max Life Insurance Co. Ltd.
Max Life Insurance, the leading non-bank promoted private life insurer, is a joint venture between Max Financial Services Ltd. and Mitsui Sumitomo Insurance Co. Ltd. Max Financial Services Ltd. is part of the Max Group, which is a leading Indian multi-business corporation, while Mitsui Sumitomo Insurance is a member of MS&AD Insurance Group, which is amongst the leading insurers in the world. Max Life Insurance offers comprehensive life insurance solutions for long-term savings, protection and retirement solutions through its high-quality agency distribution and multi-channel distribution partners. A financially stable company with a strong track record over the last 17 years, Max Life Insurance offers superior investment expertise. Max Life Insurance has the vision 'To be the most admired life insurance company by securing the financial future of our customers'. The company has a strong customer-centric approach focused on advice-based sales and quality service delivered through its superior human capital.
During the Financial Year 2016-17, Max Life Insurance achieved gross written premium of Rs.10,780 crore and had sum assured in force of Rs. 3,77,572 crore. As on 31st March 2017, the company had Rs. 44,370 crore of Assets Under Management and the share capital including reserves and surplus of Rs. 2,506 crore. The Company has more than 32 lakh customers serviced by its 9,446 employees and 54,283 agent advisors through 210 offices across the country.