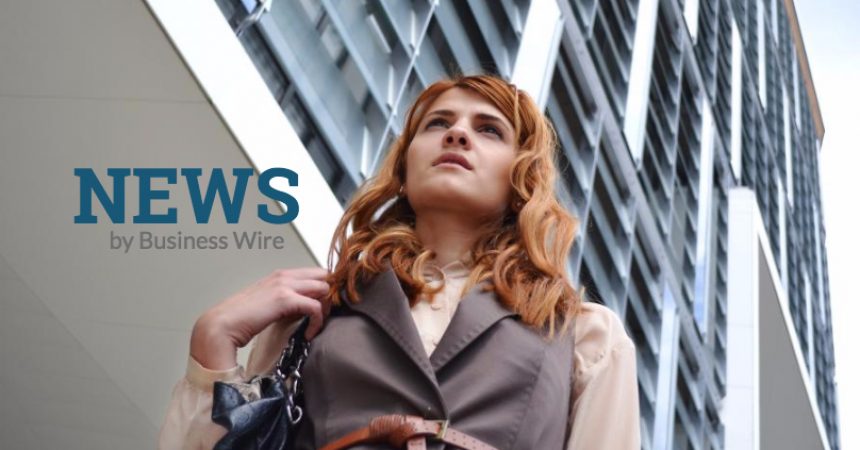 Max Financial Services to Raise Rs. 5,000 Cr. to Drive Growth Through Acquisition Opportunities
Max Financial Services Ltd. (MFS) today announced that the Company will raise Rs. 5,000 Cr., through a preferential issue/qualified institutional placement, in accordance with SEBI guidelines. The proceeds from the transaction/issue will be invested in the Company's subsidiary Max Life Insurance to actively pursue growth opportunities through acquisitions. Max Life has been seeking acquisition opportunities in the life insurance space, with a special focus on insurers with strong distribution franchise.

The Company also announced that Max Life Insurance's Assets Under Management (AUM) crossed the Rs 50,000 Cr. milestone for the first time, making it the 5th largest fund manager among private life insurers in India. The business's AUM as at 31st December 2017 stood at Rs. 50,333 Cr., growing 23% over 31st December 2016. Max Life Insurance's AUM has grown steadily over the years, reflecting consistent performance, and a stable approach to product portfolio mix.

In the third quarter of FY2018 (Q3 FY2018), MFS reported consolidated revenues1 of Rs. 3,666 Cr., growing 10% over the corresponding period last year. In the nine months so far (9M FY2018), MFS reported consolidated revenues1 of Rs. 9,667 Cr., growing 12% over the previous year.

In Q3, Max Life performed strongly on all business parameters maintaining its position as the best-in-class provider of long-term savings and protection products. The business reported Individual Adjusted Sales of Rs 764 Cr., growing 17% revenues1 of Rs. 3,660 Cr., growing 10%; and New Sales (including Individual as well as Group sales) of Rs. 851 Cr., growing 18% over the previous year.

In 9M FY2018, Max Life reported revenues1 of Rs. 9,650 Cr., growing 12% over the previous year. The business also reported Individual Adjusted Sales of Rs 1,876 Cr., growing 18% and New Sales of Rs. 2,146 Cr., growing 16% over the same period last year.

Commenting on the growth ambitions, Mr. Rahul Khosla, President, Max Group and Chairman, Max Life Insurance said, "Max Life is well capitalised and continues to deliver strong growth through a well-balanced product portfolio, high quality distribution partnerships and a market leading agency force. In addition, the Company will also pursue inorganic growth opportunities and is actively seeking high quality life insurance assets. Enabled by the fund raising approved by the MFS Board today, we are committed to continue providing the capital the business needs to fulfil its growth aspirations."

Mr. Mohit Talwar, Managing Director, Max Financial Services Ltd. said, "Max Life has been on a steady growth trajectory over the past 5-6 years, with remarkable improvements in its key health metrics such as Embedded Value (EV), Value of New Business (VNB) and New Business Margin (NBM). There is now sharper focus than ever before to deliver on new avenues of growth, including through bancassurance and acquisition opportunities. Acquiring a high quality life insurance company would enable expansion on both these fronts."
About Max Group

The Max Group is a leading Indian multi-business conglomerate with a commanding presence in the Life Insurance, Health & Allied businesses and packaging sectors. In FY2017, the Group recorded consolidated revenues of Rs. 16,798 Cr. It has a total customer base of 9 million, nearly 240 offices spread across India and people strength of 22,500 as on 31st March 2017. The Group's investor base includes marquee global financial institutions such as KKR, IFC Washington, Vanguard, Ward Ferry, New York Life, Nomura, Temasek, Target Asset Management, Baron, Jupiter and Wasatch.

The Max Group comprises three holding companies, namely Max Financial Services, Max India and Max Ventures & Industries.

About Max Financial Services Limited

Max Financial Services Limited (MFS), a part of the US$ 3 billion Max Group, is the parent company of Max Life, India's largest non-bank, private life insurance company. MFS actively manages a majority stake in Max Life Insurance Company Limited, making it India's first listed company focused exclusively on life insurance. Max Life is a joint venture with Mitsui Sumitomo Insurance (MSI), a Japan headquartered global leader in life insurance.

About Max Life Insurance

Max Life Insurance offers comprehensive long term savings, protection and retirement solutions through its high quality agency distribution and multi-channel distribution partners. A financially stable company with a strong track record over the last 17 years, Max Life Insurance offers superior investment expertise. Max Life Insurance has the vision 'To be the most admired life insurance company by securing the financial future of our customers'. The company has a strong customer-centric approach focused on advice-based sales and quality service delivered through its superior human capital.
For further information, please visit
Max Group: www.maxgroup.in
MFS: www.maxfinancialservices.com
Facebook: https://www.facebook.com/themaxgroup
Twitter: https://twitter.com/maxgroup