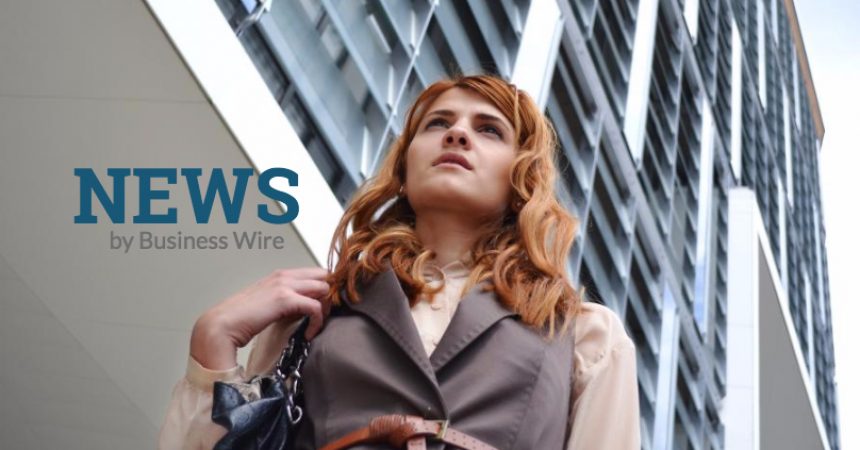 Laurus Labs Records Healthy Performance, PAT Grows at 19% in H1 FY18
Laurus Labs Ltd. (Laurus BSE: 540222, NSE: Lauruslabs, ISIN: INE947Q01010), a leading research and development driven pharmaceutical company in India announces its Q2 & H1 FY18 results.
Q2 FY18 Laurus reported:
Total net revenue stood at Rs. 5,386 mn
EBITDA stood at Rs. 1,192 mn, Margins at 22%
PAT enhanced to Rs. 488 mn
EPS (Diluted) for the period improved to Rs. 4.6 per share (not annualised)
Commenting on the results announcement, Dr. Satyanarayana Chava – CEO said;
"Our quarterly performance in line with expectations as we continue to deliver growth across business segments. The ARV business witnessed a significant rise in revenues backed by strong customer off take, we expect to maintain the momentum for the remaining half of the year. Hep C still growing by volume but the value not grown because of the pricing. Launch quantities of Velpatasvir API supplied in Q1 itself.Our Performance of Synthesis business also showed a healthy growth during the quarter..
Amongst the new initiatives that are lined up, Synthesis business, we expect to see revenues from Unit 5 earlier than expected in Q4 FY18. I am also very pleased to share, that our Unit 2 has received EIR from USFDA, thereby clearing the way for future FDF approvals.Over the years we have built state of the art research and manufacturing capabilities and developed strong partnerships in key lines of business. At Laurus, we thrive on our superior R&D skills and manufacturing excellence to augment our product profile in all business segments. It is our endeavour to be present across the entire value chain and we are firmly on our path of developing into a full-fledged pharma company with unique R&D capabilities."
Commenting on the results announcement, V V Ravi Kumar, ED & Chief Financial Officer said;
"I am glad to share that we have delivered a healthy performance for the quarter and six months under review. The overall performance was driven by growth in our ARV business, this coupled with a strong growth in Other APIs and also from Synthesis division, we have been able to show double digit revenue growth for H1 FY18.
Our EBIDTA margins expanded by 50 BPS sequentially for the quarter, benefiting from increased utilisation of assets, leading to better operating leverage. We are confident that our new initiatives in Generic FDF and Synthesis will augment overall performance. This supported by improved performance in API'sand Ingredients businesses, further strengthen our balance sheet and help us invest in growth initiatives across segments."
Business Highlights:
Overall
Total revenues grew by 4.3% in this quarter and 10% for H1.
R & D Opex of INR 493 million and 4.8% as percentage of sales during H1 FY 18.
Unit IV expansion is in progress, the facility will add capacity to Generics API, Synthesis & Ingredients business.
Incorporated Laurus Holdings Limited (a 100% Subsidiary), in United Kingdom in the month of July 17.
Incorporated Laurus Generics Inc (a 100% Subsidiary) in USA for formulations business in the month of August 17.
Generic API
Successfully completed the USFDA inspection for API facility in Unit 2 without any 483s observations. Received EIR for the same.
USFDA inspection for Unit 1&3 API completed in August 2017 with 2 observations which are procedural in nature.
WHO inspection for Unit 1&3 was successfully Audited & Approved, received Inspection Assessment Report.
The Company has filed 211 patent applications and 46 patents granted as at Sep 2017.
Generic FDF
Filed 8 ANDAs with USFDA, one dossier each in Canada, Europe, with WHO and South Africa.
Completed 11 products validations.
FDF Opex of INR 210 mn which includes INR 49 mn related to the R&D during Q2 FY 18.
Capacity expansion to 5 billion units Completed.
Synthesis
Validations of 4 Products completed and the commercial supplies will be commenced from Nov 2nd week from Unit 5.
Set up a dedicated block in Unit 4 for an International partner, C2 Pharma.
General
Received Global Generics and Bilosimlars "API Supplier of the year award 2017"
Received "IKP Achiever Award 2017" for the growth recorded during the year 2017.
Founder and CEO invited by The Economist to speak on the Pharma and Healthcare sector in 2030 in August 2017.
Received Indian Innovation Award from Clarivate Analytics.

About Laurus Labs Limited
Laurus is a leading research and development driven pharmaceutical company in India. The Company has grown consistently to become one of the leading manufacturers of Active Pharmaceutical Ingredients (APIs) for anti-retroviral (ARV) and Hepatitis C. Laurus also manufactures APIs in Oncology and other therapeutic areas. Its strategic and early investments in R&D and manufacturing infrastructure have enabled it to become one of the leading suppliers of APIs in the ARV therapeutic area. Initiatives are in place to develop a Finished Dosages Forms capabilities on the back of existing strengths in APIs. The Company is also driving growth opportunities in the Synthesis and Ingredients businesses.
Corporate Identification No: L24239AP2005PLC047518
DISCLAIMER: Certain statements in this document may be forward-looking statements. Such forward-looking statements are subject to certain risks and uncertainties like regulatory changes, local political or economic developments and many other factors that could cause our actual results to differ materially from those contemplated by the relevant forward-looking statements. Laurus Labs Limited (Laurus) will not be in any way responsible for any action taken based on such statements and undertakes no obligation to publicly update these forward-looking statements to reflect subsequent events or circumstances.
View source version on businesswire.com: http://www.businesswire.com/news/home/20171110005252/en/