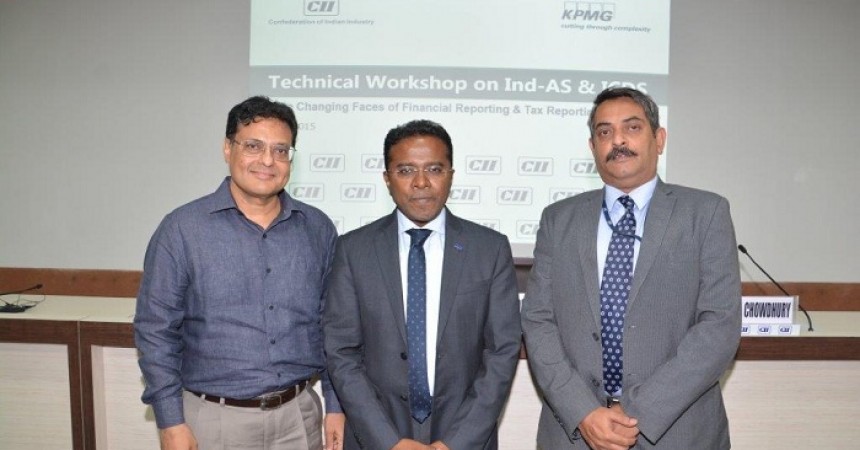 KPMG India's 'Ind AS Pulse – Transition Readiness Survey' States "Corporate India's High Level Of Awareness, Yet To Translate Into Action!"
Confederation of Indian Industry (CII) in association with KPMG in India, organised a session to create awareness on the changing face of Financial Reporting & Tax Reporting in India – Adoption of Indian Accounting Standards (Ind AS) & Income Computation and Disclosure Standards (ICDS), in the city today. The introduction of both Ind AS and ICDS, has brought about significant changes in financial and tax reporting requirements for companies. The session saw eminent speakers from the regulatory, corporate and consulting world sharing their thoughts on adoption of Ind AS and ICDS in India.
Companies transitioning into Ind AS no doubt may have organisation-wide implications in areas beyond accounting. The move to Ind AS is expected to significantly enhance the quality of and transparency in financial reporting by Indian companies. It could also enhance the international comparability of financial statements of Indian companies and make the Indian capital markets more attractive.
The recently conducted KPMG in India 'Ind AS Pulse-Transition Readiness Survey' provides a glimse of the current state of readiness of Indian companies to manage this transition and the key implementation challenges and potential benefits that they perceive from this transition. The survey reveals that only 17 per cent of the total respondents have completed an impact assessment, while 54 per cent of the total respondents are yet to start; 63 per cent of the total respondents want voluntary adoption of IFRS to be permitted and 61 percent of all respondents including 91 per cent of listed company respondents believe significant stakeholder communication is required for successful transition to Ind AS.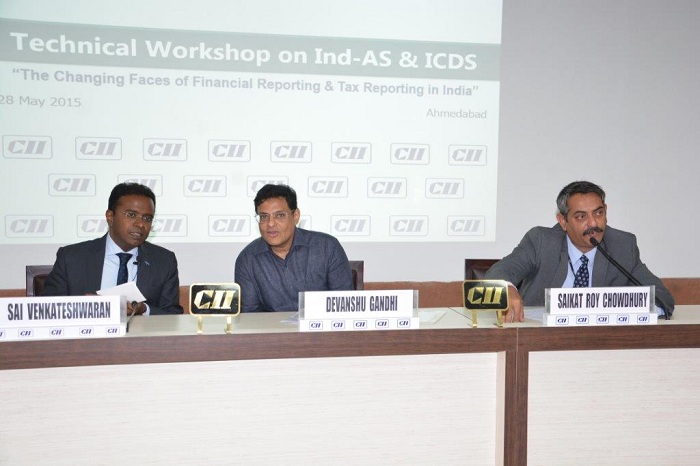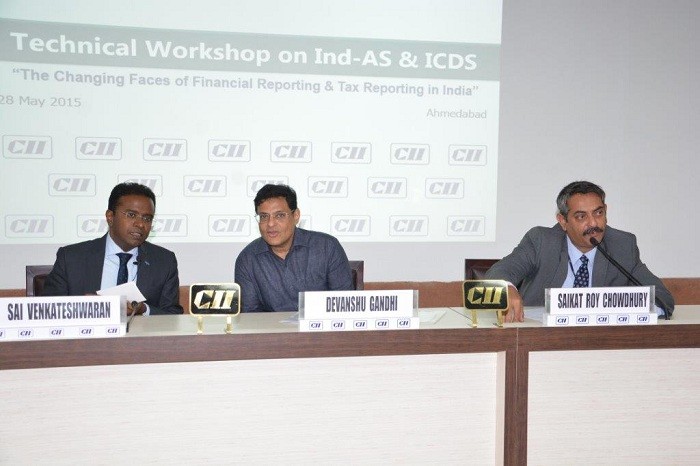 Speaking at the inaugral session of Ind As and ICDS, Devanshu Gandhi, Chairman, CII Gujrat State Council said that "Globalisation has changed Indian economy from close economy into an open economy. With the global corporate integration leading to exponential growth for Indian companies, financial reporting in an internationsl accepted framework is ineviatble. ICDS is now a reality and certainly a step in the right direction to enable smooth implementation of Ind As and reduce tax litigation in the medium term."
He further added that the new Indian accounting standards converged with IFRS will significantly enhance the quality and transparency in financial reporting by Indian companies.
Sai Venkateshwaran, Partner and Head of Accounting Advisory Services (AAS), KPMG in India says, "Indian companies are getting ready to embark on a transformational journey with the adoption of IFRS converged Ind AS. This journey comes with several key challenges, both from an accounting perspective as well as organisation-wide issues including technology changes, training needs of people, impact on business arrangements and structures and stakeholder communications, and there is greater level of awareness amongst companies of what lies ahead. However, for many Indian companies, this awareness has not translated into action as they are behind the curve in carrying out an impact assessment specific to their organisations."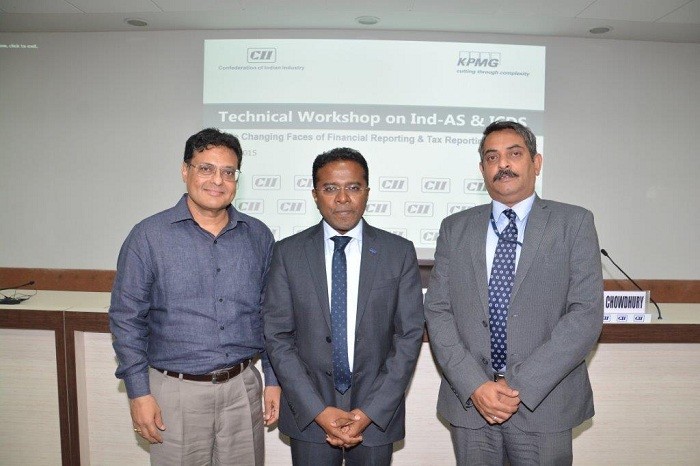 He adds, "It is also interesting to note that close to half the respondents believe that carveouts from IFRS diminish the acceptability of Ind AS and almost two-thirds of the respondents believe they should be given the option to voluntarily adopt full IFRS instead of Ind AS. These are important stakeholder reactions that the regulators should take into account when deciding the future of India's convergence efforts."
The survey also brought out four key themes:
· Accounting standards transition is firmly on the agenda for the Board of Directors and management. There is general awareness within companies about the requirements. The preparers are pleased that the road map and the standards have been issued in advance and that there is no uncertainty on applicability to companies
· Companies also acknowledge that this change cannot be handled solely by internal teams who have to handle business as usual processes and that external assistance would be required. This is also primarily because there is an understanding that some of the areas of accounting are complex under Ind AS and a general up skilling of financial reporting function would be required
· The fact that it is an organisation-wide change is also a position that companies acknowledge and there is need for updating IT systems and MIS. Communication with key stakeholders before the release of financial results in 2016 is also well understood
· An interesting message emanating is that companies have not started working on AS transition just yet. Considering the pervasive implication as well as complexity that this exercise entails we believe that the time to start preparing for the transition is upon the corporates. With firm direction coming from the MCA it is unlikely that there will be any rollback in reference to the implementation calendar.